Icy Strait Point is one of the most exciting recent additions to the list of Alaska cruise destinations and I suspect it is the beginning of a new phase of planned and privately owned cruise ports that will ultimately allow the destination to continue expanding without overcrowding the existing ports. However, it isn't just me saying this. In fact, Icy Strait Point claimed the 2020 Port of the Year award at the 14th annual Seatrade Cruise Awards earlier this month.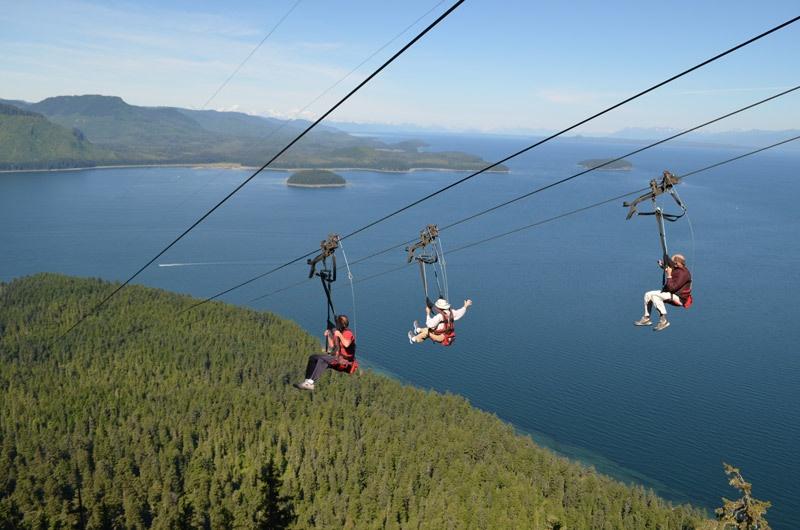 The announcement declaring Icy Strait Point the winner of the annual Port of the Year award over Dover, United Kingdom, and St. Petersburg, Russia was made by Area Vice President for Global Cruise Sales for Oracle Hospitality, Ingo Soerensen. During the live-streamed event, Seatrade cited Icy Strait Point's addition of a second dock, the expansion of the Wilderness Landing port development, and Icy Strait Point's creation of 100 new jobs as some of the reasons for the win. The 14 independent, cruise industry judges also selected Icy Strait Point for its 80 percent Alaska Native shareholder workforce and for a projected contribution of $6.8 million in economic impact to the community of Hoonah and its 760 residents.
The award also embraced Icy Strait Point's innovative "no visible buses from the ship" policy. The docks and uplands are developed to incorporate the natural shoreline, trees, and inherent beauty of Alaska's landscape rather than a parking lot. To maintain the policy during its expansion, Icy Strait Point built Alaska's first high-speed gondola. With two gondola systems, travelers quietly move through the treetops from port-to-port or can fly to 1600 feet above their ship to the top of Hoonah Mountain while never meeting a car, van, or bus long the way.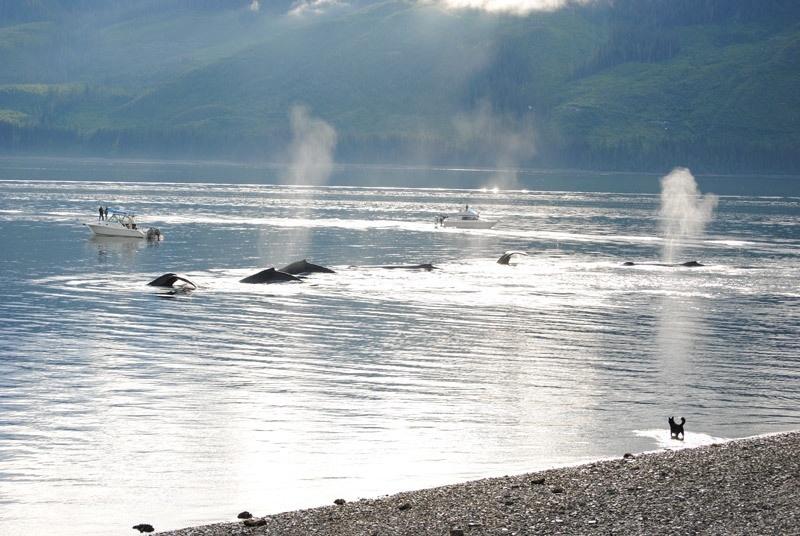 "It goes well beyond the hardware. This award reflects the dedication of the people of Hoonah. Since opening in 2004, many helpful hands played a role in building Icy Strait Point into the award-winning Port of the Year. Every day our community opens their hearts to share our way of life and our love for Alaska," said Russell Dick, CEO of Huna Totem Corporation.
Icy Strait Point is owned by an Alaska Native village corporation, Huna Totem. Its 1450 aboriginal shareholders have a long history of welcoming cruise travelers to Alaska. In 1879, John Muir wrote in Travels in Alaska of meeting the warm and welcoming Huna Tlingit people as the first cruise ship arrived at the tribe's original homelands, now known as Glacier Bay National Park.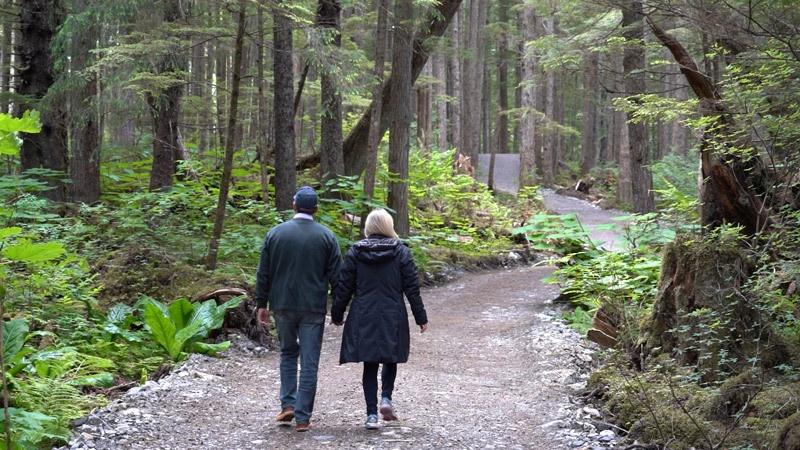 Icy Strait Point continues the Huna Tlingit legacy of hospitality. Over the last 16 years, the port has welcomed over two million travelers from around the world. Sharing generational song and dance, traditional Formline art, and the oral history through storytelling with visitors perpetuates the Tlingit's rich cultural values. The Huna Totem Port Model requires all tour and retail partners to be regionally owned and operated to drive local employment, to ensure all tourism dollars stay local, and to guarantee the authentic Alaska experience Icy Strait Point is so highly rated for by its guests.
"Winning this award makes me hopeful for other small rural, aboriginal communities, not just in Alaska. Communities in the middle of our country, and from New Zealand to Chile and around the world hosting tourists. Our model encourages the perpetuation of native arts, music, and culture, while maintaining the fabric of the community. Then, weave their native values into the daily operations of a tourism destination to create a memorable, world-class experience. I believe this is the future of the travel industry," said Russell Dick.
This is the first time in Seatrade's fourteen-year award history for an Alaska company to be recognized and nominated as a finalist. In all categories for 2020, Icy Strait Point is the only US-based company to be nominated for an award.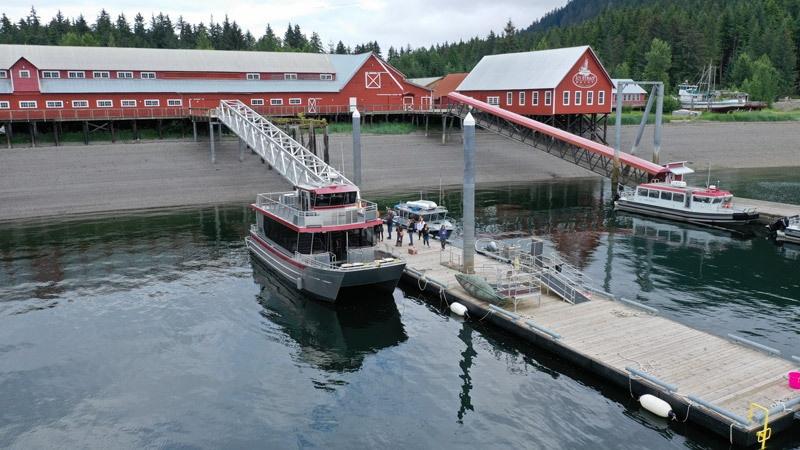 About Icy Strait Point
Opened in 2004, Icy Strait Point is Alaska's only private large cruise ship destination. Icy Strait Point sits amid 23,040 acres of private beaches and temperate rain forest and includes a historic restored 1912 salmon cannery. The port is a wholly-owned and operated subsidiary of Huna Totem Corporation, the village corporation, owned by approximately 1,450 Alaska Native shareholders with aboriginal ties to Hoonah and the Glacier Bay area. It is located 35 miles west of Juneau and 22 miles from Glacier Bay National Park and Preserve.
Icy Strait Point is an all-inclusive port experience. It owns and operates 32 tours, including a fleet of purpose-built whale watching boats, the world's largest ZipRider, and two high-speed gondola systems. The site's food menu is full of locally sourced fish, crab, and craft beer with a wide variety of iconic Alaskan favorites at each of the port's three cafes and three waterfront restaurants. Twelve retail shops and merchandise outlets are collectively curated to reflect the wildlife, art, and culture of Southeast Alaska.