With the inevitable return to cruising, the major cruise lines have rolled out a series of protocol to make cruising safer and more enjoyable for everyone. In addition to implementing new Covid-19 safety measures, many of the cruise lines have introduced innovative new features that make cruising more convenient overall. If you are planning a Mexican Riviera, Pacific Coastal or Alaskan cruise in the upcoming year, here's how each cruise line is working to keep you safe.
While the Caribbean cruise market will lead the way, we anticipate cruises out of Los Angeles and maybe Seattle starting soon as well, with San Diego and San Francisco following shortly behind. In 2019, we thought there was going to be an incredibly bright future ahead of us for those who want to explore west coast cruise destinations and be able to drive to the port. With ships like Carnival Radiance and Carnival Panorama bring new suite options to the west coast, Royal Caribbean bringing Navigator of the Seas to Los Angeles, their first ship in a decade to sail regularly from Southern California, 2020 and beyond was set to be a virtual renaissance for West Coast cruises.
Things didn't work out the way we had all hoped obviously, but as the dust settles, I'm pretty optimistic that we're going to start seeing some good news again. There's still a hunger for new destinations and there are 10's of millions of us who would prefer to drive an hour (or less!) and avoid flying to Florida.
While we wait though, it's important to also consider what the cruise lines are doing to make things safer on board, more healthy, and ultiamtely more enjoyable.

Let's take a look at what some of our favorite west coast cruise lines are doing to help welcome us back safely!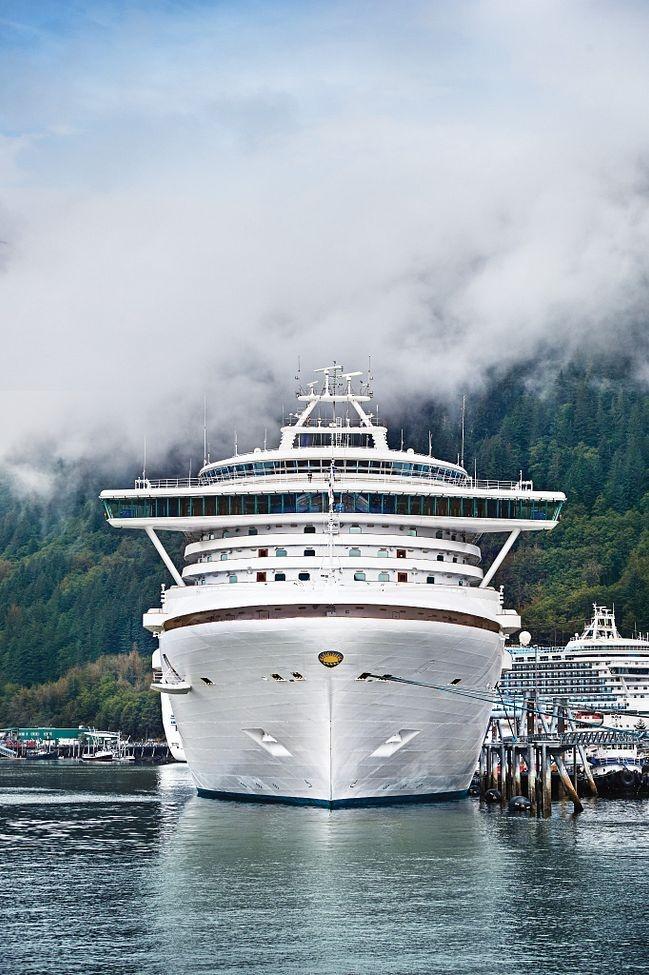 Princess Cruises
With a major homeport in San Francisco and the most popular cruise line for Alaska sailings from Seattle, Princess Cruise Lines is welcoming guests back with some intense measures in the fight against the Coronavirus. Guests who board Princess ships will be required to undergo pre-embarkation antigen testing at the port. Princess will pay for the cost of this testing and all guests must test negative in order to sail. The cruise line will also conduct touchless temperature tests and require each guest to fill out a pre-cruise health questionnaire. At-risk guests will be referred for additional screening and all guests will be subject to secondary screening once onboard if deemed necessary.
The safety measures don't end once you have boarded the ship. Princess has taken steps to control the capacity and flow of traffic, arrange furniture for social distancing and manage the size of onboard groups.
One of the most exciting new features that Princess has rolled out has been touchless travel. Upon embarkation, guests will receive an Ocean Medallion, a small wristband token that allows them contactless boarding, keyless entry into their staterooms, en-suite dining on demand and electronic safety drills (no more standing shoulder to shoulder for muster drills.) In addition, guests can download a mobile app that will allow them to chat with guest services and enjoy on-board entertainment right from their phones. These innovations will decrease crowding in lines and eliminate the need for unnecessary face to face interaction.
Celebrity Cruise Line
Known for their focus on gastronomy and a wide range of food choices, Celebrity Cruise Line offers daily sailings from Seattle and Vancouver to Alaska's inside passage. The cruise line has an exciting line up of 2022 sailings, and is notably the first cruise line to require all passengers to be fully vaccinated before boarding. All guests older than age two are required to take an antigen test at the port and again at debarkation if their final destination requires it.
The cruise line has formed a Healthy Sail Panel that monitors the progress of Celebrity's safety measures and makes updates when necessary. Celebrity has installed advanced HVAC systems in every ship in the fleet, and these systems ensure healthy, filtered air that refreshes continually. The cruise line is also reducing capacity in public spaces, requiring social distancing and providing round the clock medical care from a team of specially-trained staff. In the first cruises following a return to sailing, Celebrity guests will only be allowed off the ship for cruise-line curated and approved excursions. Buses for excursions will operate at reduced capacity and will be sanitized frequently. The cruise line will also be offering small group and private journeys in order to limit social interaction.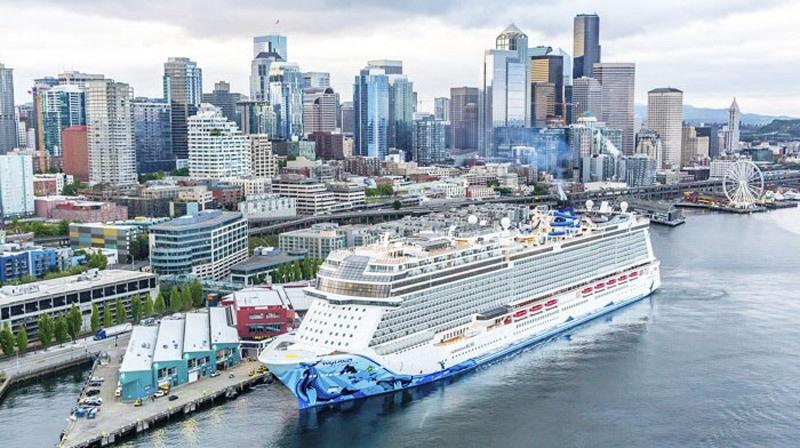 Norwegian Cruise Line
Norwegian Cruise Line has instituted their patented "Sail Safe" system that provides a 35 point checklist that has been developed to keep guests and crew safe. All guests must be fully vaccinated no later than 14 days prior to sailing and are required to take an antigen test before boarding. Minors who are not yet eligible for vaccines will not be allowed to sail. Once onboard the ship, facial coverings are required in public spaces, except when eating or drinking. The cruise line offers contactless food service fleet-wide, and all guests are required to wash their hands before entering dining venues. Norwegian Cruise Line was the first cruise line to switch to full service buffets. Guests will no longer be allowed to serve themselves in dining establishments.
Holland America Line
With homeports in Vancouver, San Diego and Seattle, Holland America Line operates varied itineraries to Mexico, Hawaii and Alaska. Her ships also sail through the Panama Canal, from San Diego to Ft. Lauderdale, and on longer journeys from San Diego to Tahiti. Some of the most popular sailings on Holland America Line are the Mexico Sea of Cortez sailings and the San Diego to Vancouver Pacific Coastal voyages.
Holland America Line has developed enhanced environmental sanitation procedures including the frequent cleaning of staterooms and public areas, and requires all team members to wear cruise line-approved face masks. In addition, the cruise line has created isolation rooms and installed HEPA filtration systems on each ship in the fleet. Guests will be required to wear masks in all areas where social distancing is impossible. The cruise line has also reduced guest capacity for entertainment venues and added additional show times to accommodate all guests.
Royal Caribbean Cruise Line
All crew and guests must be fully vaccinated in order to sail. Person must be vaccinated no less than 14 days prior to sailing. Healthy Sail Panel, crew required to wear PPE, all guests and crew screened for Covid before boarding, once daily temperature checks for crew and guests during the sailing, increased handwashing stations, hand sanitizers and disinfectant wipes available, medical appointments scheduled electronically and doctors treat guests in their staterooms if possible.
In addition, Royal Caribbean has eliminated the need for overcrowded muster drills by introducing "e-Muster," a program that allows passengers to complete the mandatory safety drill from their stateroom television or mobile device. After completing the drills, guests will proceed to their assigned stations to check in with staff who will verify that all of the steps have been completed. Although this rollout was in the works pre-Covid, it has become even more valuable in the current cruising landscape.
Across the board, cruise lines are offering more technology that makes cruising more streamlined, personalized and efficient. From facial recognition software that allows you to simply scan your passport at a kiosk and breeze straight through to the ship, to electronic "onboard assistants" who can cater to your every need, the cruise lines are taking extraordinary measures to make sure your cruise is as safe and enjoyable as possible.
Additionally, they continue to maintain
minimum age policies
so that young adults and children have a parent, guardian, or older adult accompanying them on the cruises.