If you are looking for a fantastic shoe for your next cruise then the Florsheim Lakeside should be on your list. We tested it out on a recent voyage with Princess Cruises to the Mexican Riviera and found it was the perfect shoe to navigate Mexican streets and slick surfaces around the pool, while still looking good enough to wear to dinner at night. It is also easy to slip on and off so that means you can take it off easily when returning to your room as well.
The brand Florsheim is widely recognized but I feel like many folks - including myself - identify it as more conservative, fancier, and though very well constructed ... not always the most comfortable shoes. That has clearly changed in the last few years as two of my absolutely favorite and most comfortable shoes are made by Florsheim. This includes the Lakeside "boat shoe" that I took with me on a recent cruise and has now earned it's place as my preferred show for traveling.
This article originally appeared on ManTripping.com
Lakeside is a Moc Toe Slip On made from milled leather and features a breathable, moisture-wicking Suedetec lining and a very comfortable cushioned footbed. It comes in three different styles, Black, Brown, and Stone.
Personally, I preferred the Stone pattern because it had more character and as a bit lighter than the other two.
Another feature I love about Florsheim is that they generally offer shoes in a variety of sizes beyond standard. As a big guy, I've noticed that standard shoes just don't fit right so before I discovered Florsheim I was simply ordering shoes a size bigger than needed so that it fit ok width wise. However, with these I can get a 13 W that fits PERFECTLY. However, for guys with even bigger feet, it goes up to 14 XW!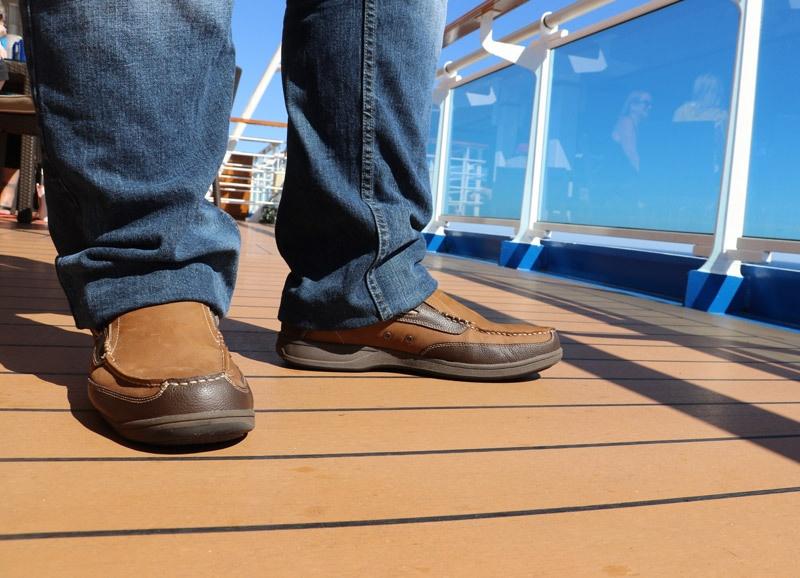 At home I have a variety of shoes that work well for various purposes - some are fancier that I wear to a nice dinner, while others are more casual. However, when I am traveling on a cruise or other trips it is important to minimize the number of shoes that I take with me. These work well as both a casual shoe for walking around the deck or exploring a new town while wearing jeans and a tee-shirt. In fact, I'm not the only person to think this way because they actually have a guide on their website that features their "Advice For The Best Cruise Wear" and Lakeside is featured there too.+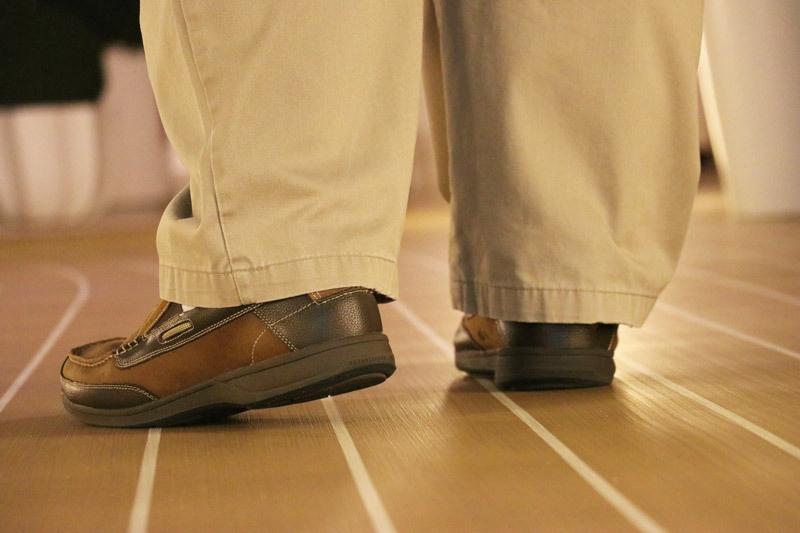 However, they also look great in the evenings when I'm wearing khakis and a button-down shirt, so that's another reason why I love these.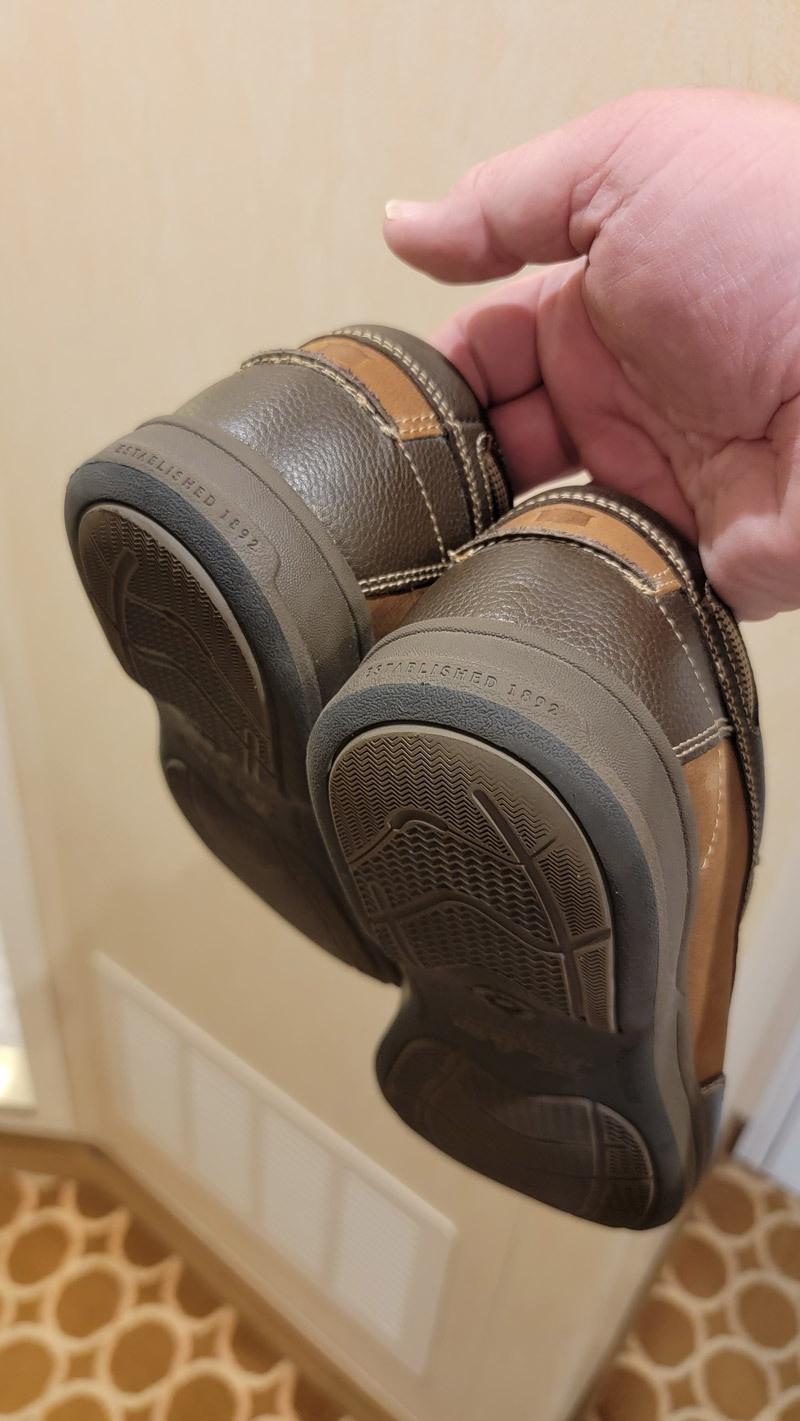 While not directly cruise related, I think it's also important to point out that while these Lakeside shoes are stiff enough to provide plenty of support while walking for long periods of time, they are also flexible enough to be comfortable on long road trips as well. This includes the two-hour drives to Los Angeles from San Diego featuring stop-and-go traffic, but also the more aggressive performance sedan driving around town. In both instances, you need the soles to be flexible as well as well fitting so that they don't slip at the wrong time. Lakeside performs extremely well in both scenarios.
You can find Florsheim Lakeside on their website for $115 and unsurprisingly they have extremely positive reviews there as well!