If there's one cruise line that has been a cultural icon representing cruises from the west coast, it is Princess. The 2021 and 2022 cruise seasons are just around the corner and now is a great time to start saving for a full transit Panama Canal cruise.
Princess Cruises began sailing in 1965 from Los Angeles and was the first cruise line to take passengers through the Panama Canal locks in 1967. Since then, they have brought more passengers through the canal every year than any other cruise line. The Princess fleet of ships that transit the canal are custom-built to sail through the Locks.
For the upcoming 2021 – 2022 season, three ships will sail the waters of the Panama Canal with 17 departures and four unique itineraries. Voyages range from 10 to 15 days visiting 17 destinations in eight countries.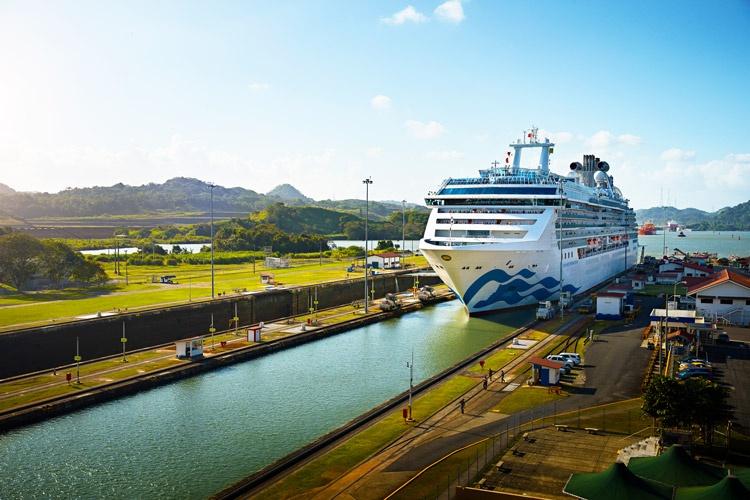 Princess Panama Canal Cruise highlights include:
10-day Panama Canal sailing round-trip Ft. Lauderdale visits Costa Rica and Caribbean on Crown

Princess

giving guests the unique experience of transiting the new Panama Canal Agua Clara locks and relaxation on the Caribbean beaches.
Panama Canal Ocean to Ocean itineraries travel between Ft. Lauderdale to Los Angeles or San Francisco and vice versa sailing the new Panama Canal Locks. This itinerary allows guests a full transit experience while visiting ports in Mexico, South and Central America.
Additionally, Island

Princess

has two 14-day voyages from Ft. Lauderdale to Los Angeles which transit the historical locks.
One of the fears we hear from people is that they "don't want to be stuck on a ship" and as we've all discovered, a strong internet connection and smart devices can help connect us in unexpected ways. Thankfully, being on a ship no longer means being disconnected from the world. MedallionNet is one of the Best Wi-Fi at Sea systems and unlike some other systems on other ships, it lets you stay persistently connected so that you can share photos and memories live with friends around the world.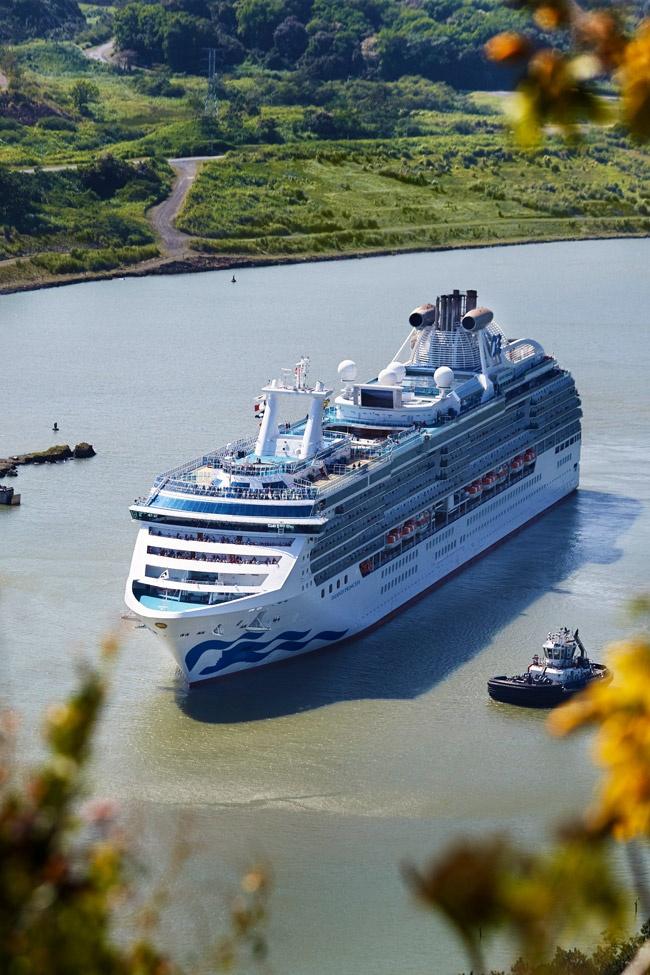 All Panama Canal itineraries offer the best Wi-Fi at sea, MedallionNet™, on board as well as at Princess Cays so guests can stay persistently connected to the things they love and share vacation memories with ease. MedallionNet offers unprecedented connectivity that's fast, unlimited, reliable, and affordable with an access point in every stateroom, so guests can stream favorite movies, shows, games and music; connect to favorite social media sites; and video chat from anywhere on the ship.
Onboard MedallionClass ships sailing Panama Canal itineraries, the OceanMedallion wearable transforms vacation by simplifying the entire cruise experience, delivering highly personalized service and enabling interactive entertainment. Among enhancements, guests enjoy streamlined boarding; on-demand food, beverage and service delivery; keyless stateroom entry; contactless payment; friends and family locator; anywhere wagering; interactive games; and movies/live TV on the go.
To book a Princess Cruises Panama Canal Cruise, please contact Heather at Flow Voyages or call 630-779-9302.