Embarking on a cruise to Alaska is a once-in-a-lifetime experience, filled with breathtaking scenery, unique wildlife encounters, and unforgettable memories. But planning such an adventure can feel overwhelming, especially when there are so many options available.
That's why we've put together this ultimate guide to help you navigate the world of cruise travel from Seattle to Alaska and beyond! From choosing the best itineraries and ports of call to exploring picturesque locales like Glacier Bay National Park or joining thrilling whale-watching shore excursions, we've got you covered.
Key Takeaways
Seattle offers a variety of excellent cruise options including Alaskan cruises, Pacific Coastal cruises, Hawaiian Islands cruises, Trans-Pacific cruises, and repositioning cruises.
There are plenty of exciting things to do in Seattle before or after your Alaska cruise such as exploring Pike Place Market or taking a waterfront boat tour.
A visit to the Chihuly Garden and Glass exhibit is a must - do activity for art lovers traveling to Seattle before or after their cruise.
Taking Bill Speidel's Underground Tour is a unique and fascinating way to delve into Seattle's history while exploring underground tunnels that run beneath Pioneer Square.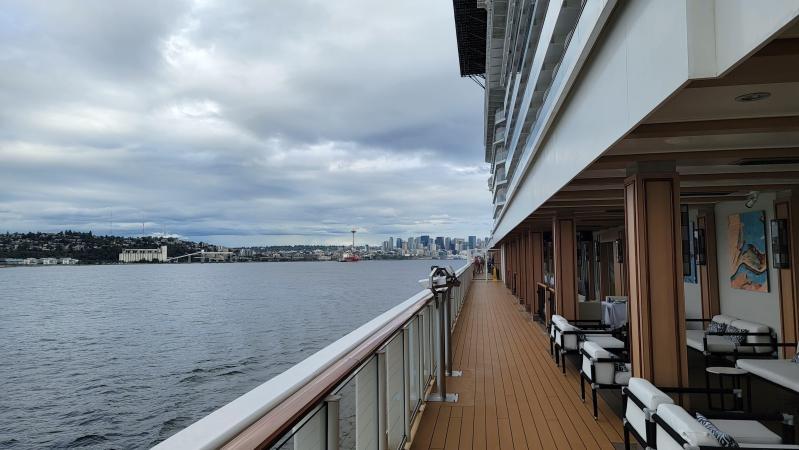 Best Cruise Options From Seattle
Seattle offers a variety of exceptional cruise options, including Alaskan cruises, Pacific Coastal cruises, Hawaiian Islands cruises, Trans-Pacific cruises, and repositioning cruises.
Alaskan Cruise
Embarking on an Alaskan Cruise from Seattle is a truly breathtaking experience that no traveler should miss. With the picturesque coastal region and awe-inspiring natural beauty, these cruises combine adventure with relaxation in ways you never thought possible.
The Inside Passage Alaska Cruise Itinerary stands out among the best cruise options from Seattle for its stunning round-trip journey through Alaska's scenic beauty. This trip offers unparalleled views of pristine glaciers, lush rainforests, and diverse wildlife habitats.
You can further enhance your travel planning by comparing prices across various cruise lines during different months and researching expert tips on unofficial blogs like Royal Caribbean's site focused on Alaskan cruising experiences.
Pacific Coastal Cruise
Embarking on a Pacific Coastal Cruise from Seattle offers vacationers an unforgettable journey along the picturesque West Coast. With a variety of onboard entertainment options and scenic fjord excursions, passengers can expect to be immersed in the beauty of the Pacific Northwest coastline while still enjoying top-notch amenities on their cruise ship.
One popular option for those looking to explore the stunning Alaskan wilderness is a Pacific Coastal Cruise that combines both Alaska and West Coast cruising. This unique itinerary allows travelers to enjoy glacier viewing opportunities in Alaska before sailing down the coast to explore vibrant cities like San Francisco or Los Angeles.
As part of these voyages, many cruise lines also offer repositioning cruises - an excellent cost-effective option that allows guests to take advantage of low rates while traveling between seasonal regions.
Hawaiian Islands Cruise
If you're looking for a tropical getaway combined with the breathtaking beauty of Alaska, consider embarking on a Hawaiian Islands Cruise from Seattle.
These cruises typically include stops on four major islands - Oahu, Maui, Kauai, and the Big Island - offering travelers ample opportunities to immerse themselves in Hawaiian culture experiences while enjoying activities such as snorkeling, hiking, or simply lounging on picturesque sandy shores.
Some itineraries even feature an overnight stay in Honolulu so guests can fully experience this vibrant city's nightlife and attractions.
Trans-Pacific Cruise
A Trans-Pacific cruise from Seattle is an excellent way to explore far-flung tropical destinations while enjoying the luxury of a cruise vacation. Imagine relaxing days at sea with all the amenities one can dream of, followed by stops in exotic ports like Hawaii, Fiji, and Australia.
With exquisite ship accommodations that range from cozy cabins to luxurious suites with private balconies and fine dining options offering delectable meals every day onboard; a Trans-Pacific Cruise should definitely be on your travel bucket list! Moreover, these cruises come at affordable prices making it easy for you to traverse oceans without breaking your bank.
Repositioning Cruise
A repositioning cruise is an excellent option for those looking to embark on a unique and exciting journey. These one-way voyages can last up to 189 days, boasting stops in exotic destinations along the way.
Repositioning cruises vary in length from quick one-nighters to multi-week journeys that take a ship from one part of the world to another. A closed-loop cruise is a type of repositioning cruise that departs and returns to the same port, offering guests a chance to explore different destinations without having to worry about arranging flights back home.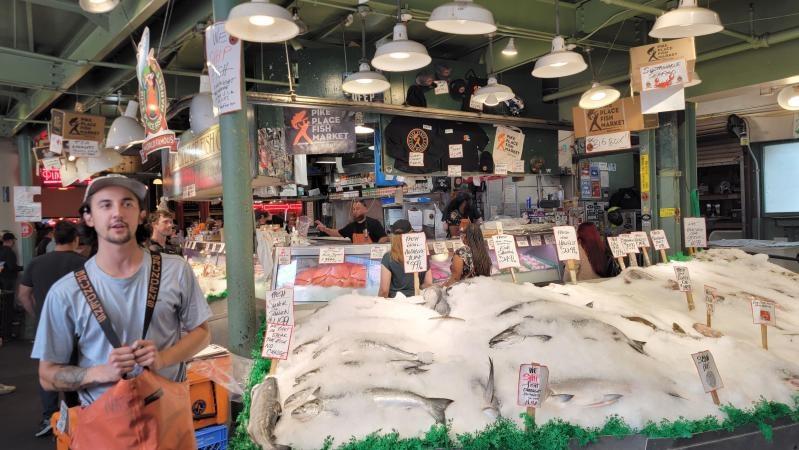 What To Do In Seattle Before Or After Your Cruise
Explore Pikes Place Market, take a waterfront boat tour, visit Chihuly Garden and Glass, ride to the top of the Seattle Space Needle or learn about Seattle's history on a Bill Speidel's Underground Tour.
Explore Pikes Place Market
No visit to Seattle would be complete without exploring the iconic Pike Place Market. This bustling market offers visitors a chance to taste local food and drinks, buy fresh flowers, antiques, clothing, and home goods, as well as enjoy street entertainment.
Take a three-hour guided tour of the market stopping at nine different vendors showcasing their wares.
Established in 1907, Pike Place Market has been a staple attraction for over 100 years. The country's oldest continually operating farmers' market is not only a great place to purchase goods but also allows you to experience the culture of Seattle firsthand.
Take A Waterfront Boat Tour
A waterfront boat tour is a must-do activity in Seattle, especially if you have some extra time either before or after your Alaska cruise. You can choose from various options ranging from one-hour harbor cruises to overnight excursions, and they depart from the Elliott Bay waterfront.
The tours take you along the beautiful shoreline of downtown Seattle while offering stunning views of notable landmarks like the Space Needle and Mount Rainier. Some tours provide live narration or audio guides that share interesting facts about Seattle's history and culture.
If you're looking for something more interactive with greater access to local wildlife, consider taking a whale watching tour that can be combined with your visit to Seattle before embarking on your Alaskan adventure.
These cruises give you an incredible opportunity to spot humpback whales, minke whales as well as dolphins and sea lions in their natural habitats.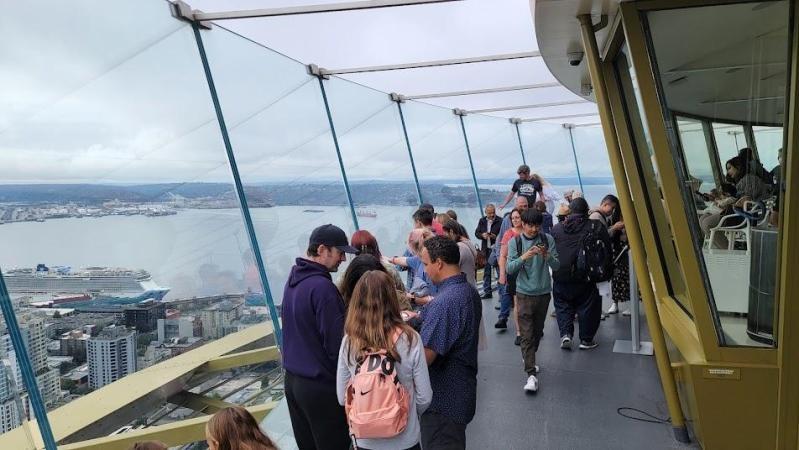 Ride To The Top Of The Seattle Space Needle
No trip to Seattle is complete without a visit to the iconic Space Needle, and lucky for you, it's just a short distance away from the cruise terminals. You can purchase tickets in advance and take an elevator up 520 feet above the city for breathtaking panoramic views.
From this vantage point, you'll be able to see all of Seattle's landmarks such as Mount Rainier, Elliott Bay, and even the distant Olympic Mountains.
If you're not one for heights, don't worry; there are still plenty of things to do and see around the base of the Space Needle before or after your cruise departs. For example, you can check out other attractions like Chihuly Garden and Glass or grab some fresh seafood at Pike Place Market—a bustling marketplace full of local vendors selling everything from produce to handmade crafts.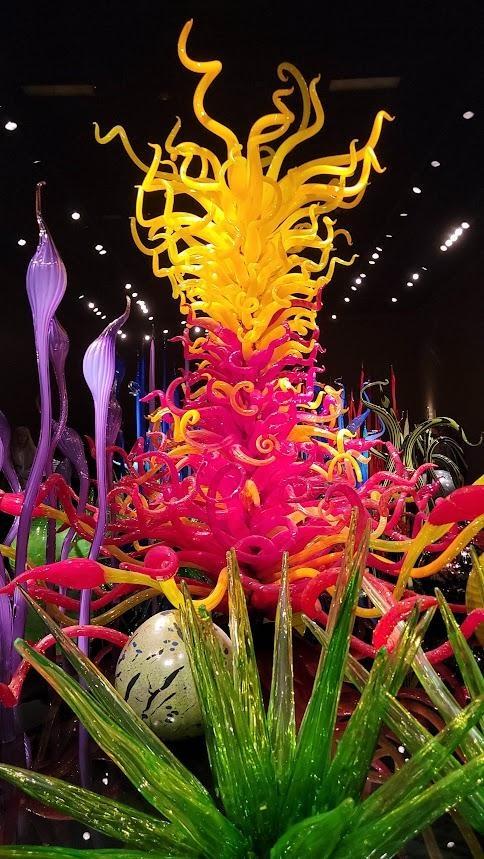 Visit Chihuly Garden And Glass
Another not-to-miss attraction that should be on your list is the Chihuly Garden and Glass exhibit and it is located on the same grounds as the Space Needle so it is extremely easy to get to.
One highlight of the exhibit is a massive suspended glass sculpture that will leave visitors in awe as they gaze up at its impressive size and intricate design.
Whether you have a deep appreciation for art or simply want to experience something unique during your trip, a visit to Chihuly Garden and Glass is sure to be a memorable experience.
Learn About Seattle's History On A Bill Speidel's Underground Tour
If you're looking for a unique and fascinating way to delve into Seattle's history, don't miss the chance to take Bill Speidel's Underground Tour. This popular attraction takes visitors on a journey through time, exploring underground tunnels that run beneath Pioneer Square.
The tour covers the great fire of 1889 that destroyed much of the city, as well as how Seattle was rebuilt on top of its previous incarnation.
Taking this tour is an excellent way to spend some time before or after embarking on your Alaska cruise from Seattle. With so much history packed into just one tour, it will undoubtedly leave you feeling more connected with this exciting and vibrant city than ever before.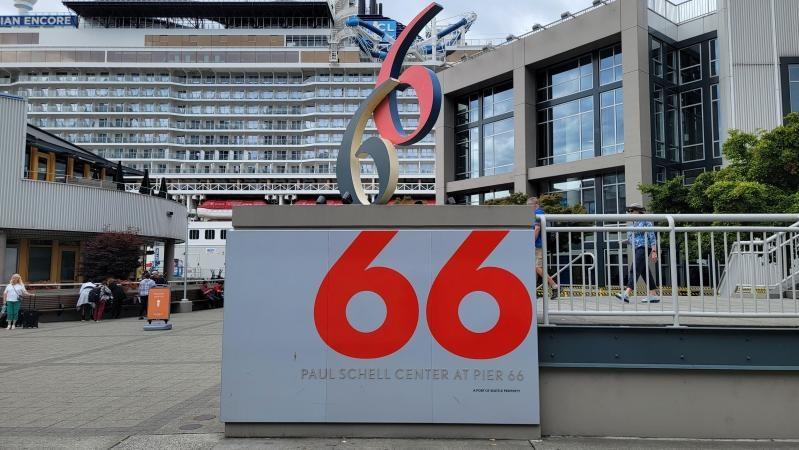 Seattle Has Two Primary Cruise Terminals
Seattle has two primary cruise terminals: Pier 91 and Pier 66, both of which are easily accessible by car or public transportation.
Pier 66
One of the two primary cruise terminals in Seattle, Pier 66 is an excellent starting point for your Alaskan adventure. Located in downtown Seattle, it offers embarkation facilities for primary cruise lines, including Norwegian Cruise Line and Oceania Cruises.
The Bell Street Pier garage at Pier 66 provides ample parking space with over 1,700 covered parking spots for passengers.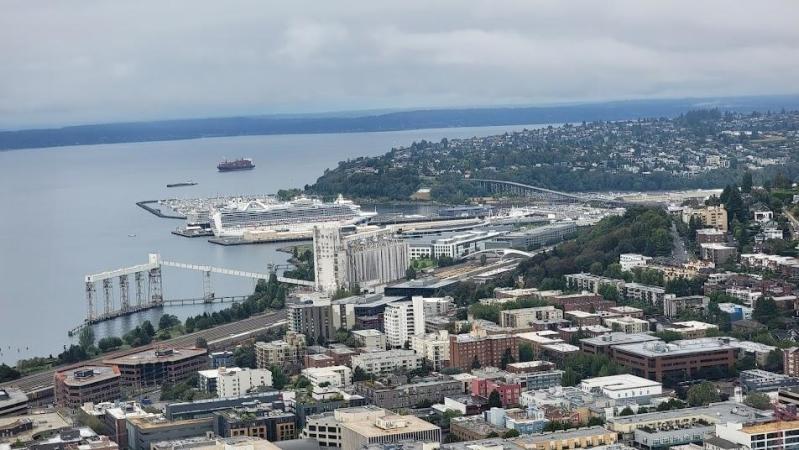 Pier 91
Pier 91 is one of Seattle's two primary cruise terminals and serves as the main hub for Alaskan cruises departing from the Port of Seattle. The Smith Cove Terminal at Pier 91 has several facilities, including a parking lot available to all cruise passengers.
With seating capacity for about 500 people, it offers easy access to a wide range of amenities, making embarkation and disembarkation hassle-free. Plus, Royal Caribbean ships depart from here, which provides incredible views of Seattle's downtown area and scenic waterfronts during departure.
The Best Alaska Cruise Options
Discover the best Alaska cruise options, from inside passage cruises and open sea cruises to expedition cruises for in-depth wilderness exploration and glacier bay for unforgettable views.
Inside Passage Cruises
One of the best Alaska cruise options is an Inside Passage Cruise. This route takes you through a network of waterways along the Pacific Northwest coast, offering breathtaking scenery and wildlife sightings.
You'll sail past towering glaciers, spot humpback whales breaching in the distance, and see bald eagles soaring overhead. Along with natural beauty, you'll also have opportunities to explore historical towns and learn about Native American culture.
A typical 7-day itinerary will take you to popular ports like Juneau, Ketchikan, and Skagway while providing unforgettable views of Glacier Bay National Park.
Open Sea "Bay Of Alaska" Cruises
For travelers seeking an adventure on the open waters, booking an Open Sea Cruise to Alaska might be their perfect vacation. These cruises often take a slightly different route compared to other types of Alaska cruises, allowing passengers to experience more off-the-beaten-path destinations and unique excursions.
Popular activities include whale watching, hiking in dense forests, and exploring secluded fishing villages. Plus, these cruises are ideal for those who love spending time on deck enjoying the stunning scenery of ice-capped mountains and pristine glaciers.
Expedition Cruises For In-depth Wilderness Exploration
Expedition cruises are ideal for travelers who want to experience Alaska's rugged wilderness up close and personal. These small-ship itineraries focus on exploration, adventure, and education with experienced naturalist guides leading the way.
For instance, embark on an adventure with UnCruise Adventures or Alaskan Dream Cruises and explore areas like Glacier Bay National Park or Point Adolphus – known for its whale-watching opportunities.
Lindblad Expeditions offers a unique expedition cruise that includes kayaking in remote locations, hiking through pristine forests and exploring marine life above the Arctic Circle.
So if you're ready for a truly immersive Alaskan experience like no other - hop aboard one of these small ship options! Not only will you be able to see incredible wildlife up close but also hear about them from knowledgeable experts through informative lectures held throughout your voyage! In addition, many lines offer onboard amenities such as hot tubs under open skies so guests can relax while viewing some of the most breathtaking scenery in the world.
Glacier Bay For Unforgettable Views
One of the most unforgettable experiences you can have during an Alaska cruise is a visit to Glacier Bay National Park. This UNESCO World Heritage Site offers breathtaking views of icebergs and calving glaciers that will leave you in awe.
As you cruise through the park, keep your eyes peeled for wildlife such as humpback whales, sea otters, and bald eagles.
During your visit to Glacier Bay National Park, be sure to check out some of its famous glaciers such as Margerie Glacier and Johns Hopkins Glacier. These massive walls of ice offer a glimpse into the power of nature and are truly a sight to behold.
Another Cruise Decision: One Direction Or Closed Loop Cruises To Alaska!
Alaska is a top cruise destination, and one of the big decisions you'll need to make when planning your trip is whether to choose a one-direction or closed loop route. One-direction cruises travel between Vancouver and Whittier or Seward in Alaska, typically visiting several Inside Passage ports along the way.
Closed loop cruises begin and end in the same port city, usually Seattle or Vancouver. Both options have their advantages: one-direction cruises offer more variety in terms of destinations, while closed loop itineraries allow for easier access to pre- and post-cruise activities in just one city.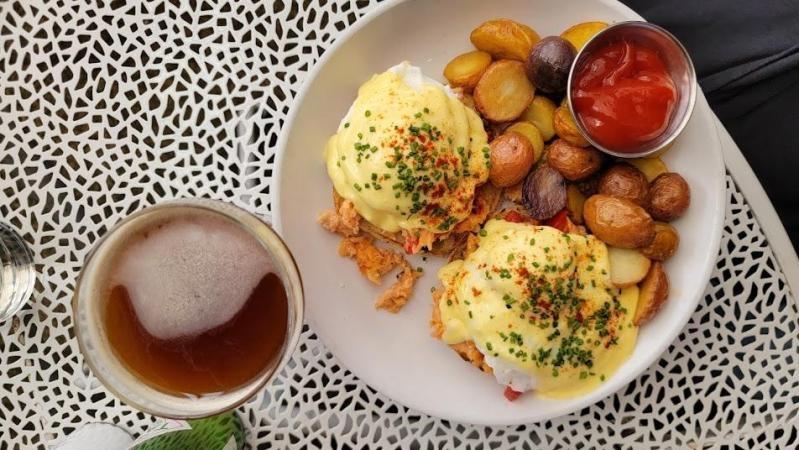 Conclusion
In conclusion, planned properly, an Alaska cruise from Seattle can be a memorable once-in-a-lifetime experience. With so much to see and do before and after your trip, Seattle is the perfect starting point for exploring the wonders of Alaska. Even of you simply have time to venture out the night before or the morning of - Seattle has some great foodie spots to explore!