Embark on a journey of discovery as we explore the best cruise options from Vancouver, an ideal starting point for unforgettable voyages. With a plethora of unique destinations and exceptional experiences awaiting you, it's time to dive into the dazzling world of cruises that will leave you with memories to cherish for a lifetime.
Let this comprehensive guide be your trusty compass, navigating through every aspect of planning your dream cruise - from Alaskan adventures to Pacific escapes.
Key Takeaways
Vancouver offers a variety of exceptional cruise options, including Alaskan, Pacific Coastal, Hawaiian Islands and Trans-Pacific cruises that provide breathtaking scenery and unforgettable experiences.
Tourists can indulge in various activities before or after their cruise like exploring Capilano Suspension Bridge Park, visiting Granville Island for its artisanal food scene or touring the charming neighborhood of Gastown.
Canada Place is Vancouver's central hub for cruises and is where most major cruise lines arrive and depart from. Transportation options via taxi or public transit are readily available to reach this terminal and hotels such as the Pan Pacific will actually have your bellman transfer luggage directly to the ship.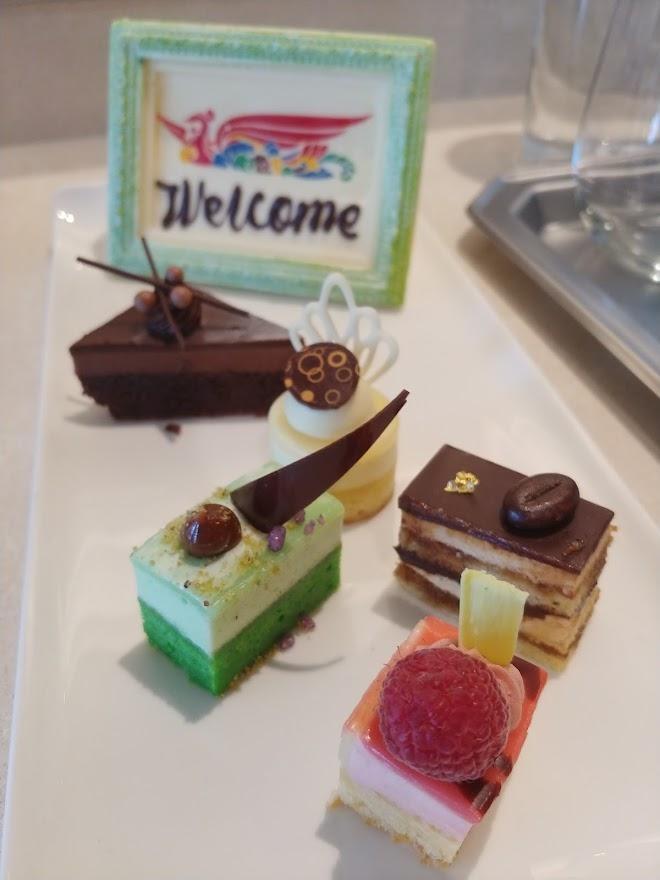 Best Cruise Options From Vancouver
Explore the best cruise options from Vancouver, including Alaskan, Pacific Coastal, Hawaiian Islands and Trans-Pacific cruises that offer breathtaking scenery and unforgettable experiences.
Alaskan Cruise
Embarking on an Alaskan cruise is the adventure of a lifetime, and there are few better ways to kick off this amazing journey than by setting sail from Vancouver. One of the most popular routes for Alaska cruises is the Inside Passage, which typically involves seven-day itineraries departing from and returning to Vancouver.
These cruises often include memorable stops at breathtaking ports such as Sitka, Hoonah/Icy Strait Point, and Haines. For a more immersive adventure, opt for Princess Cruises' Cruisetours program or explore independent tour operators who can provide intimate guided tours of these incredible locations during your time ashore.
Pacific Coastal Cruise
Embarking on a Pacific Coastal Cruise from Vancouver is an exceptional way to explore the breathtaking beauty of the Pacific Northwest and then on to Southern California, typically ending in Los Angeles or San Diego. This popular cruise option offers travelers awe-inspiring scenery, diverse wildlife, and fascinating ports of call along British Columbia's coastline and beyond.
As you sail through this captivating region aboard award-winning Holland America Line ships, you'll have ample opportunity to visit vibrant cities like Victoria or Seattle while also discovering charming small towns dotted along the coast.
Adventure-seekers may find themselves whale-watching near Vancouver Island or exploring secluded coves within Washington State's San Juan Islands.
Hawaiian Islands Cruise
If you're looking to trade the icy landscapes of an Alaskan cruise for a tropical oasis, consider embarking on a Hawaiian Islands Cruise from Vancouver.
As one of the best cruise options from Vancouver, Hawaiian Island cruises cater to various preferences with round trip or one-way options available. You might even find yourself aboard small ship cruises or charter ships offered by luxury lines like Crystal Cruises, Cunard Cruise Line, Seabourn Cruise Line, Silversea Cruises, or UnCruise.
Trans-Pacific Cruise
A Trans-Pacific Cruise is a great option for those looking for a longer voyage that sails across the Pacific Ocean. These cruises depart from Vancouver, and offer 15 to 19 nights of relaxation at sea.
You'll be able to explore destinations like Hawaii, Japan, China, and Australia on one trip. One of the highlights of this cruise is that you'll get to experience several days at sea where you can take part in onboard activities such as cooking classes, live performances, or unwinding at the spa.
Additionally, repositioning cruises are also available where the ship heads to its next seasonal destination after completing one itinerary.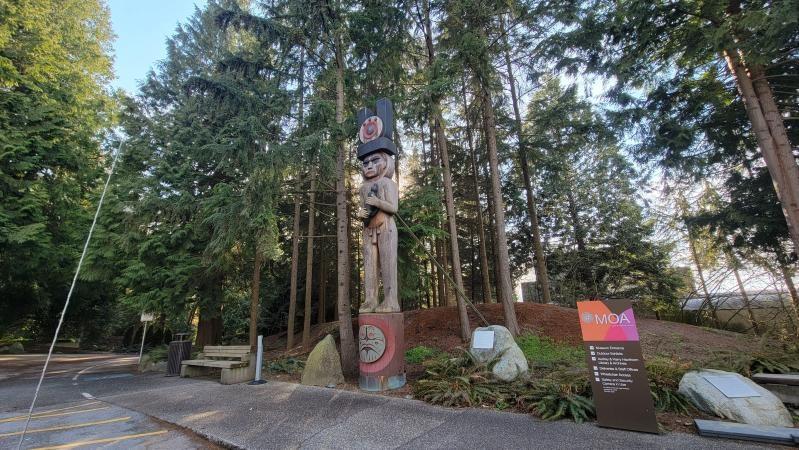 What To Do In Vancouver Before Or After Your Cruise
"Want to make the most of your time in Vancouver before or after your cruise? Check out our list of must-see attractions, including foodie tours, stunning parks, and historic neighborhoods!" Read on for a taste of what Vancouver has to offer beyond its bustling port.
Take A Foodie Tour
One of the most enjoyable activities to do in Vancouver before or after your Alaska cruise is to take a foodie tour. The city's culinary scene is vibrant and diverse, with many local restaurants showcasing farm-to-table cuisine that highlights the region's fresh seafood, produce, and meats.
From gourmet tours sampling artisanal chocolates, cheeses, charcuterie, and wine to explorations of ethnic neighborhoods like Chinatown or Little Italy for dim sum or gelato, there are plenty of options for food lovers.
In addition to culinary experiences, there are plenty of other things to do in Vancouver before or after your cruise. Visitors can enjoy outdoor activities like nature hikes through West Coast rainforests in Capilano Suspension Bridge Park or cycling along False Creek seawall; cultural hotspots such as Gastown with its historic architecture and trendy boutiques; shopping at Pacific Centre Mall featuring luxury brands like Nordstrom and Harry Rosen; sightseeing tours by seaplane over Vancouver Harbour skyline views or hop-on-hop-off buses guided by knowledgeable tour operators who share insider tips about their hometown.
Capilano Suspension Bridge Park
Capilano Suspension Bridge Park is a must-visit landmark in Vancouver, offering a unique and thrilling experience for tourists. The park has the world's longest suspension bridge, hovering 70 meters above Capilano River and surrounded by lush greenery.
Besides crossing the bridge, visitors can explore Treetops Adventure and Cliff Walk to have more scenic views of nature. You can take a free shuttle to reach here from downtown Vancouver or book various sightseeing tours that include Capilano Suspension Bridge along with other attractions like Stanley Park and Granville Island.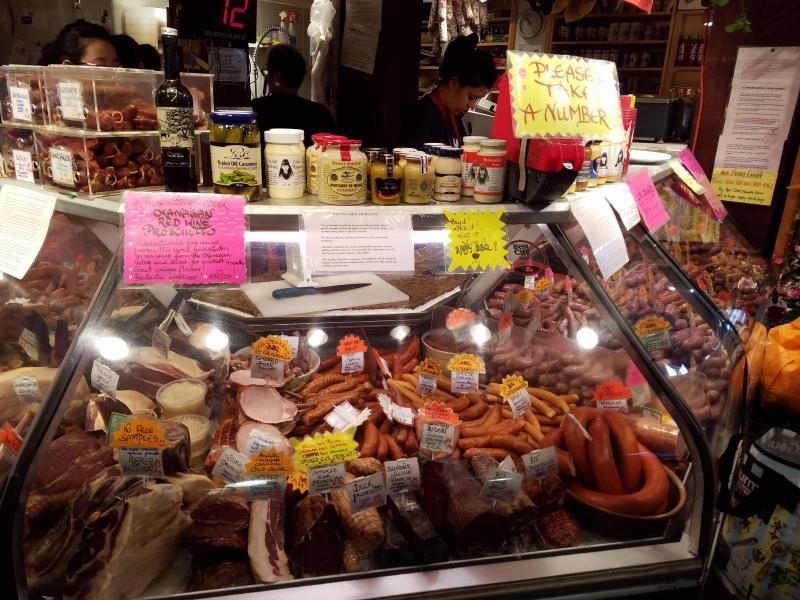 Visit Granville Island
Visiting Granville Island is a must-do activity when in Vancouver before or after your Alaska cruise. This bustling island offers a unique experience with its vibrant culture, diverse arts scene, and delicious food options.
Take a leisurely stroll across the swinging footbridge, enjoy guided nature tours, or brave the Cliffwalk for breathtaking views of the city skyline. The Public Market on Granville Island is known for its fresh seafood and artisanal foods like homemade chocolates and honey-infused ice creams.
There's also plenty of boutique shops to discover one-of-a-kind souvenirs to take home with you.
In addition to visiting Granville Island, there are many other things to do in Vancouver before or after your cruise like exploring historic Gastown or taking a foodie tour.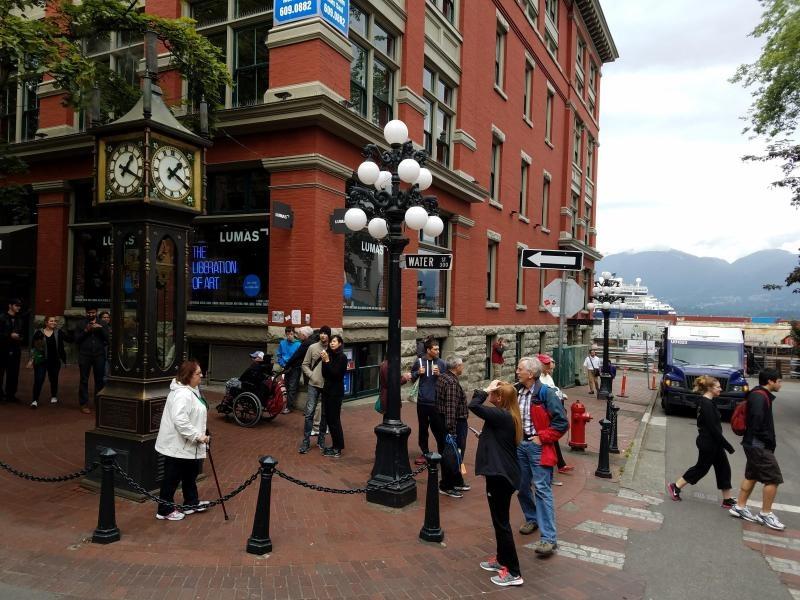 Tour Gastown
For those looking to explore Vancouver before or after their Alaskan cruise, a tour of Gastown is a must-see. This historic neighborhood is known for its charming cobblestone streets and Victorian architecture.
Take a walk down Water Street and stop by the famous steam clock that chimes every 15 minutes. For adventure-seekers, make sure to cross the swinging footbridge in nearby Capilano Suspension Bridge Park.
The park also offers guided nature walks through the rainforest canopy for those interested in learning more about the local flora and fauna.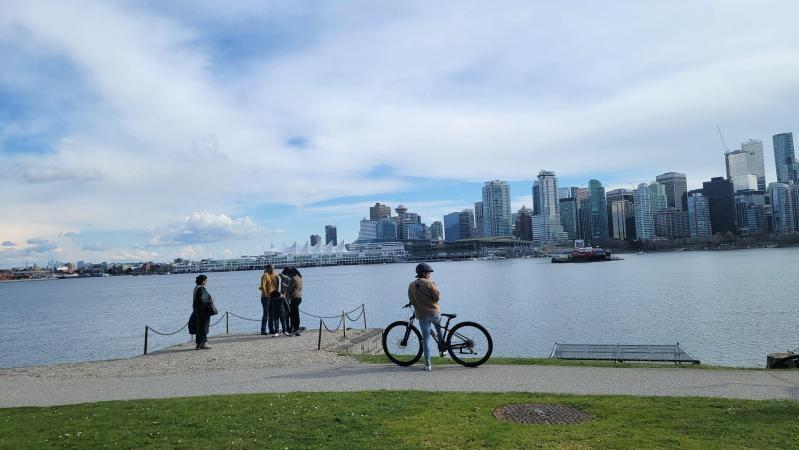 Explore Stanley Park
One of the must-visit attractions in Vancouver before or after an Alaska cruise is Stanley Park. This thousand-acre park offers a host of outdoor activities, including walking across a swinging footbridge and exploring the Cliffwalk for breathtaking views.
Visitors can also enjoy guided nature tours to experience the lush greenery and wildlife that call this park home.
Aside from its natural beauty, Stanley Park is also home to some popular attractions, such as the Vancouver Aquarium where visitors can learn about marine life through interactive exhibits.
Additionally, cruise passengers arriving at Canada Place will be greeted by the iconic sails that make up part of this terminal building's design.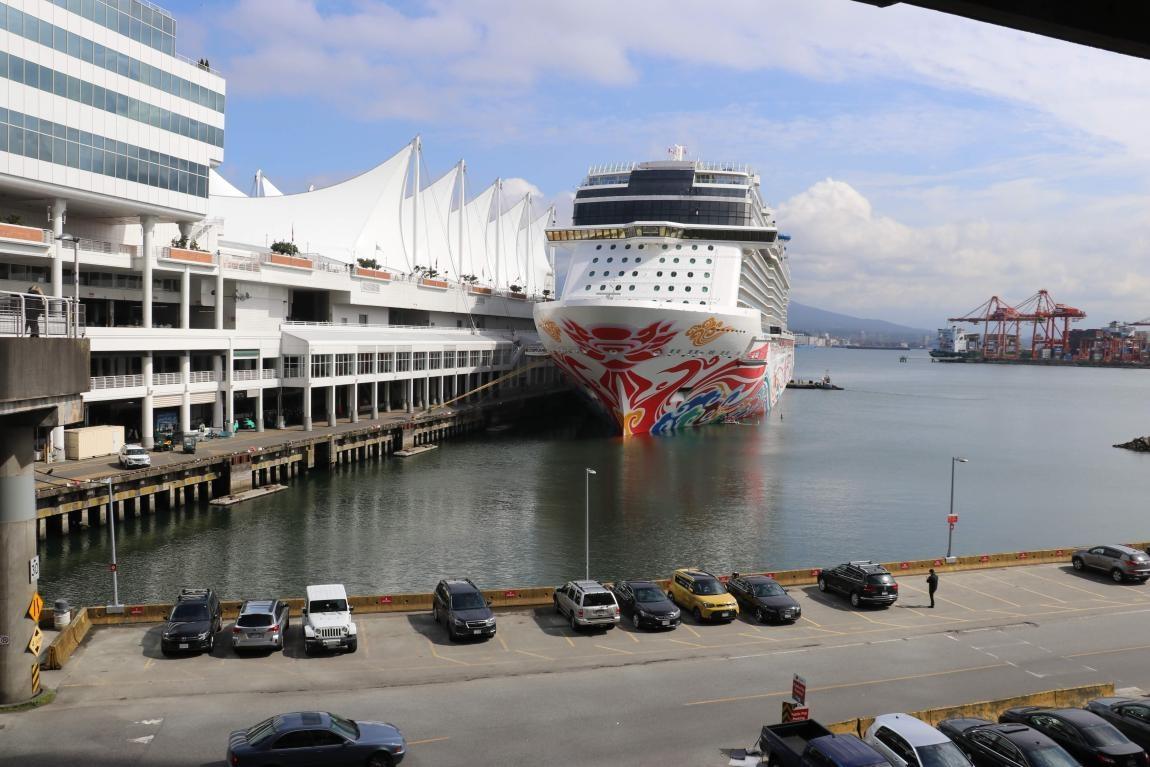 Vancouver Cruises Arrive And Depart From Canada Place
Canada Place is the hub for Vancouver's cruise industry, where most major cruise lines arrive and depart from.
Getting To Canada Place From Vancouver Airport
If you're taking an Alaska cruise, the chances are that you'll be departing from Canada Place Cruise Ship Terminal in Vancouver. Here are some transportation options and ideas on how to make the trip smooth sailing:
By Taxi: Taxis are readily available at Vancouver International Airport, and a one-way ride to Canada Place will take around 30-40 minutes and cost approximately $35-$45 CAD.
By Public Transit: The SkyTrain is Vancouver's rapid transit system, and the Canada Line will take you directly from YVR Airport to Waterfront Station in Downtown Vancouver. From there, it's about a 10-minute walk to Canada Place. The Canada Line operates every few minutes throughout the day, and tickets can be purchased from vending machines at the station.
By Shuttle Service: Several shuttle services operate between Vancouver International Airport and Canada Place Cruise Ship Terminal. These can be pre-booked online or arranged upon arrival at the airport, with prices varying depending on the company.
If you're looking for accommodation near Canada Place Cruise Ship Terminal (maybe you arrive the night before your cruise departure), there are several hotels within walking distance. Some of these include Fairmont Pacific Rim, Pan Pacific Vancouver Hotel, and Pinnacle Hotel Harbourfront.
Before embarking on your Alaska cruise adventure, why not spend some time exploring Vancouver? From foodie tours to visiting Stanley Park or exploring Gastown (a historic neighborhood full of trendy shops and restaurants), there's plenty to see and do in this cosmopolitan city with a rich ethnic mix.
Hopefully these tips help make your journey smooth sailing!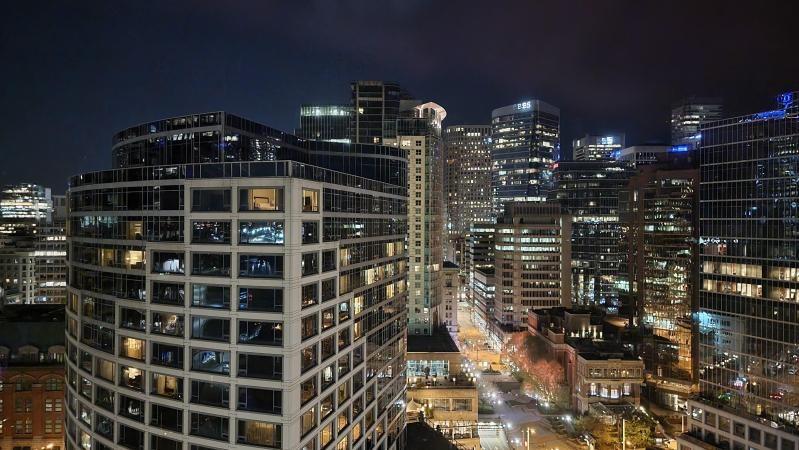 Hotels Near Canada Place Cruise Terminal
There are plenty of great hotel options near Canada Place Cruise Terminal in Vancouver. These accommodations offer easy access to the cruise terminal and various Downtown Vancouver attractions such as local tours and restaurants. Here are some hotel options to consider for your Alaska cruise vacation:
Pan Pacific Hotel Vancouver
Located on Vancouver's waterfront and adjacent to Canada Place cruise ship terminal.
Waterfront rooms with scenic views.
Award-winning dining options on-site.
Delta Hotels by Marriott Vancouver Downtown Suites
Prime location on West Hastings Street, just a short walk from the Canada Place Cruise Ship Terminal.
Spacious suites with separate living areas.
Rooftop fitness center and hot tub.
Auberge Vancouver Hotel
Ideally positioned in Downtown Vancouver near the waterfront and Canada Place Cruise Terminal.
Luxurious guest rooms with harbor views.
French-inspired restaurant on-site.
Pinnacle Hotel Harbourfront
A boutique - style hotel conveniently located across from the Canada Place Cruise Ship Terminal.
Comfortable guest rooms with modern amenities.
Fitness center and indoor pool.
Days Inn by Wyndham Vancouver Downtown
A budget - friendly option just a few blocks away from the Canada Place Cruise Ship Terminal.
Cozy guest rooms with free Wi - Fi.
Complimentary breakfast included.
Remember, prices for hotels near Canada Place Cruise Ship Terminal vary depending on factors such as seasonality and availability, so be sure to book early for the best deals!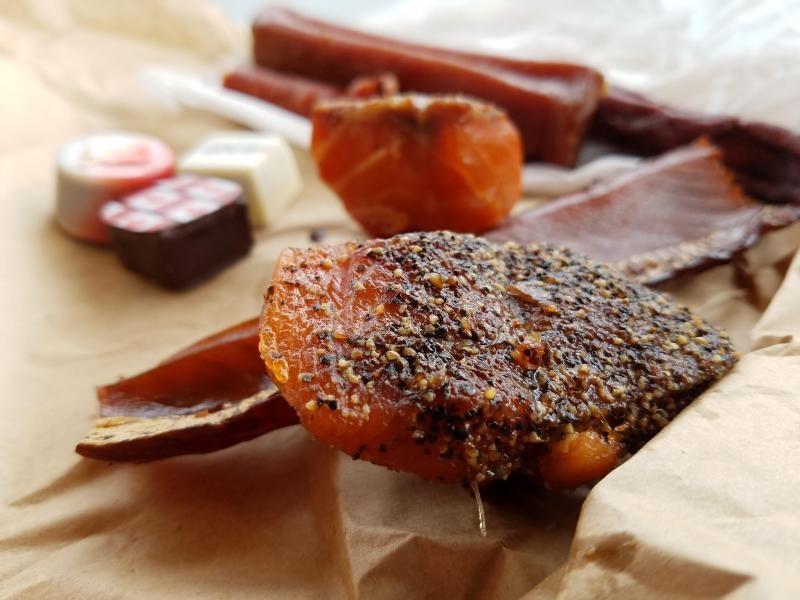 Vancouver Is More Than Just A Gateway For Alaska Cruises
In conclusion, Vancouver offers some of the best cruise options for travelers looking to explore the Pacific Northwest and beyond. From Alaska's breathtaking glaciers to Hawaii's stunning tropical beaches, there is something for everyone on these memorable voyages.
Whether you're seeking adventure or relaxation, small ship expedition cruises or larger all-inclusive options, our guide has you covered with planning tips and insider information.