When you're on a cruise, getting disconnected from the world outside is easy. In fact, that's the biggest reason why I started cruising. Simply put, I could board the ship and then forget about everything for a week. Some twenty years later though, the availability of internet on cruise ships is now an essential feature instead of a pricy option, and this means that you need to make sure your phone and laptop are protected.
Whether it's for work emails or staying up-to-date on social media, cruise ships offer internet access to keep you in the loop. Even basic functions like accessing a menu, displaying shore excursion tickets, or contacting guest services require you to have your phone on and connected to the internet.
However, many people don't realize the potential risks of using public Wi-Fi networks on board. Unsecured internet access through public Wi-Fi networks can expose your personal data to potential hackers and cyber-attackers. Even myself, I didn't realize that until a few years ago when I had an unfortunate experience that drained my bank account while I was on a shore excursion in Alaska.
After some investigation, what we determined was that since virtually anyone can "sniff" packets of information that bounce around the wifi network - they had intercepted my banking details and used that to drain my PayPal account!
Thankfully I was able to recover the money though the stress of seeing hundreds or thousands of dollars disappear into thin air was something that quite frankly distracted from the otherwise incredible experience that Heather and I were having on the ship.
Offering peace of mind is where a Virtual Private Network (VPN) . Simply put, a VPN is a security tool that helps protect your privacy and online security. It reroutes your internet connection through its own servers and encrypts all the data between your device and the VPN server. This means that cybercriminals won't be able to see any of your personal information, including your browsing history or account credentials.
Private Internet Access, also known as PIA, is the only VPN that I completely trust, and I've been a paying customer of theirs for more than five years. That's why I'm happy to be able to share my candid experience and endorse them to you guys.
Each cruise line differs slightly in terms of how their individual apps work, but unfortunately, most of them require you to connect directly to the ship instead of going through a VPN.
Thankfully though, on my Android phone it is extremely easy to simply tap the PIA icon in my control settings to engage it or disengage it depending on if I need to connect to the ship's app.
You can also enable the Per App Settings so that you can have the flexibility to tell PIA to let your Carnival or Holland America Line app to connect directly to the ship's internet while your PayPal or Bank Of America app and all of your web browsing is protected.
PIA provides complete privacy and security through its state-of-the-art encryption technology. It also allows you to bypass geo-restrictions and access restricted content, such as websites or streaming services. It's also available for all operating systems and can protect an unlimited number of devices at the same time.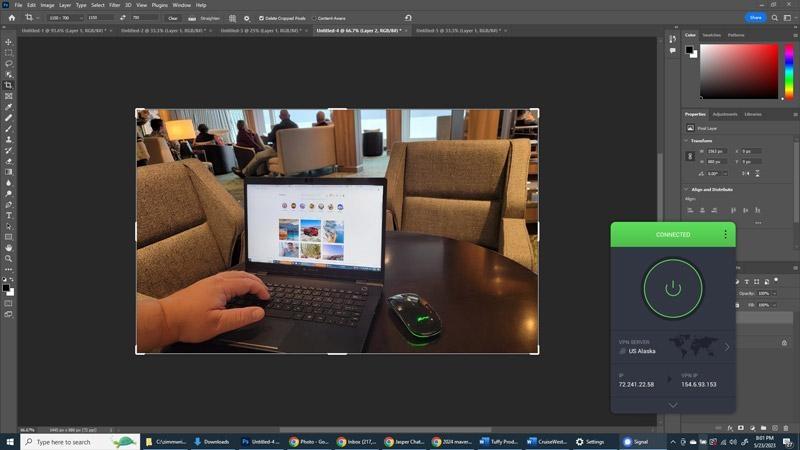 Here are some additional benefits that you can enjoy by using Private Internet Access on a cruise:
Direct access without region locking: In a world where websites are often blocked due to censorship, PIA can help you access the content you want to see within seconds. This is one of the big benefits of using it on a cruise since even though you may be cruising off the coast of Puerto Vallarta, the ship's Internet access point may show it being somewhere in Italy. However, PIA is compatible with all major streaming platforms, giving you access to more content than ever before.
Improved privacy: PIA is a great way to help ensure your privacy wherever you go. It ensures that your online activities are kept private, even when you're connected to a public Wi-Fi network.Your IP address is hidden, and your internet connection stays encrypted.
Protection from malware: PIA can also help protect your devices from malware infections that could result from using unsecured networks on a cruise ship.
Fast servers and routing: This last part will vary from ship to ship and where you are cruising. However, I've found that PIA has extremely fast DNS servers even without enabling their "Smart DNS" feature.
Private Internet Access is the world's most transparent VPN provider, with over 30 million downloads. Those numbers might not mean much individually, but the reality is that there are a lot of options out there and they are not all the same. I don't like to spend my own money on stuff unless I'm convinced it is the best for my needs and when it comes to privacy and keeping my data secure - PIA is the brand that I trust.
In conclusion, using a VPN on a cruise ship is imperative. It's a smart choice for anyone who wants to protect their online identity and personal data. Years ago, VPNs were slow, and their apps were clunky and crashed a lot. That is simply not the case today. I've not had any problems using PIA and I've also not been the victim of any attacks since then either.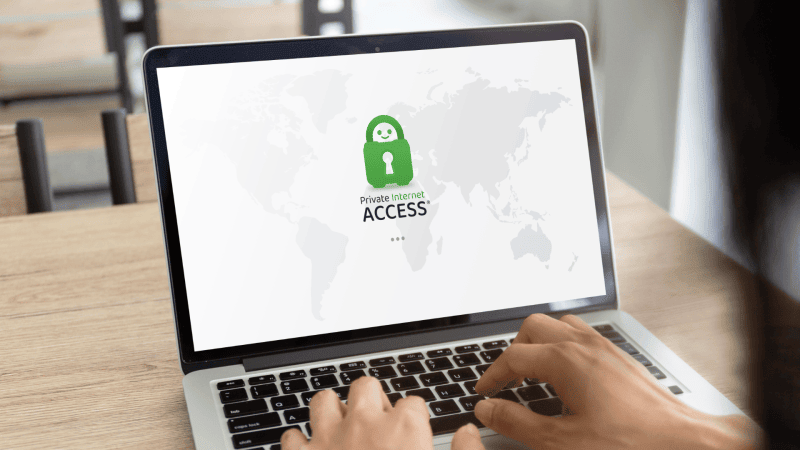 So, don't take risks with your data when you don't have to. Protect yourself with a VPN like Private Internet Access and enjoy a worry-free cruising experience!
If you are ready to sign up, here's a special discount for you so that you can be protected on your next cruise ... or just your normal daily life and travels on land.