You know we love Alaska and I know you folks do as well so I'm very excited to participate in this contest and encourage to as well. Alaska is one of those destinations that goes beyond simply a "cruise" vacation and is both a spiritual experience to see natural wonders that are still pure, giant animals, and an incredible hospitality from both the indigineous people as well as the hearty folks that made the journey north and now call Alaska their home. If you share this passion as I do then you have until March 15 to let Holland America Line know and if they like it then you could find yourself on one of their Alaska cruises this summer!
Here's more details officially from Holland America Line ...
Dear Alaska, you amaze me … Fans who declare their love for Alaska in a letter or poem can enter to win one of 10 suites, including a grand prize Neptune Suite, on a 2022 cruise to the Great Land in Holland America Line's "Love Letters to Alaska" contest. This year, the premium cruise line celebrates 75 years of Alaska exploration, and the Love Letters contest is a tribute to the beloved cruising region.
Launching on Valentine's Day and running through March 15, 2022, entrants can visit www.loveletterstoalaska.com and tell Holland America Line why they love Alaska or why they would like to visit Alaska. Participants can get creative and write a poem professing their love for Alaska, an emotional letter detailing the ways Alaska moves them or an inspiring note on why Alaska would be a once-in-a-lifetime dream vacation. Holland America Line's own love letter can be seen on the Love Letters to Alaska page on hollandamerica.com.
"It's no secret from our own love letter that we think Alaska is pretty special, and as we celebrate our 75th anniversary we want to hear from our fans what Alaska means to them," said Gus Antorcha, Holland America Line's president. "Those who have been to Alaska know how transformative it can be to see the glaciers and wildlife up close, to meet the locals and learn the history and culture. For many, Alaska is the ultimate aspirational travel experience. We can't wait to read the Love Letter entries and learn the ways Alaska touches people's hearts."
A panel of notable judges who have a connection to Alaska, Washington state or the cruise line will select one grand prize winner who will receive a seven-day Alaska cruise for two in a Neptune Suite. The other nine first-prize winners will set sail on a seven-day Alaska cruise in a Vista or Signature Suite. Winners will be selected in early April and will take their Alaska cruise during the upcoming 2022 season.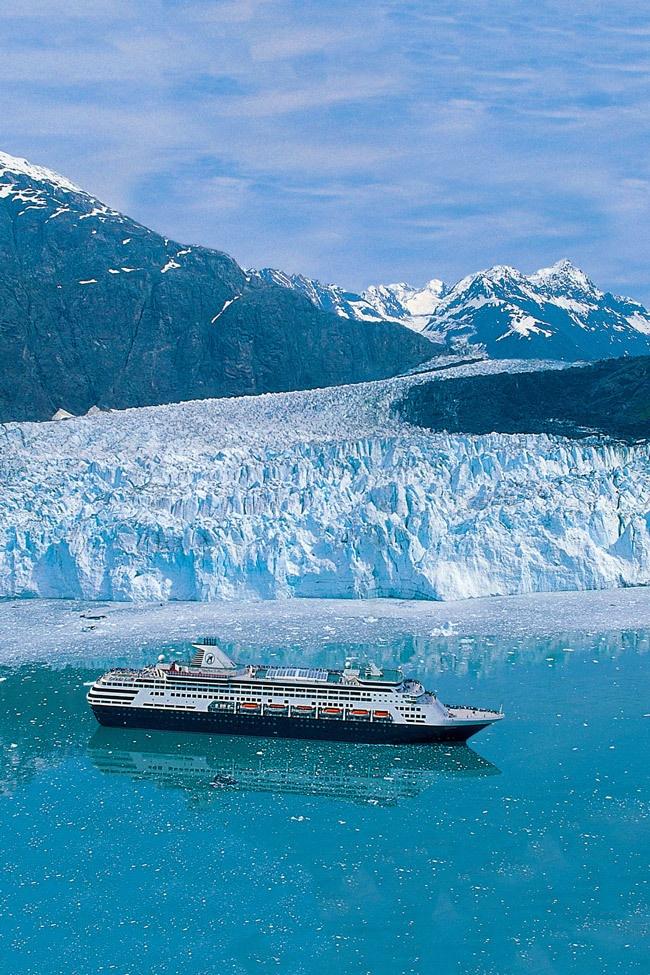 The judging panel includes Jim Dever, an Emmy Award-winning host and reporter on Seattle's KING 5 Evening show who has traveled to Alaska numerous times professionally and personally; Dr. Pepper Schwartz, an acclaimed professor, author, researcher, and television personality furthering the field of intimacy, who currently is teaching at University of Washington; Tekla Butcher-Monson, daughter of acclaimed Alaskan musher Susan Butcher and a musher in her own right, as well as the owner of Trail Breaker Kennel in Fairbanks, Alaska; Russell Dick, president and CEO of Huna Totem Corporation, one of the most successful village corporations in Alaska, owned by more than 1,440 shareholders with ties to the Village of Hoonah in Southeast Alaska near Glacier Bay; and Danny Genung, CEO of Harr Travel, a California-based boutique agency that offers individualized services. Over his many years in the industry, Danny has led travelers to all parts of the world on both land and sea.