Let's just start this discussion by saying we had a fantastic experience sailing on Viking Orion from Vancouver to Los Angeles. However, after being home for a few days and looking back I realized that many of the things I usually enjoy doing and sharing on a cruise were absent from this voyage. This was a very different experience and while many things felt similar to the time we spent on Viking Mani river cruise a few years ago, there were as many things that were completely different too.
The quickest way to summarize this unique nature is that a Viking Ocean cruise feels very much like Viking owner Torstein Hagen has invited you into a personal experience where he is sharing a piece of himself, his family, and the culture of his people. It is a thinking man's experience rather than a mindless cruise where the ship is merely a vessel to move you from one place to the next.
Viking Ocean is for the traveler who enjoys great food and drink as much as he enjoys spending time in a university-quality lecture learning about the region of the world they are sailing through and then spending time at night learning about stars and space exploration before strolling through the halls admiring the art while sipping on a cocktail before bed.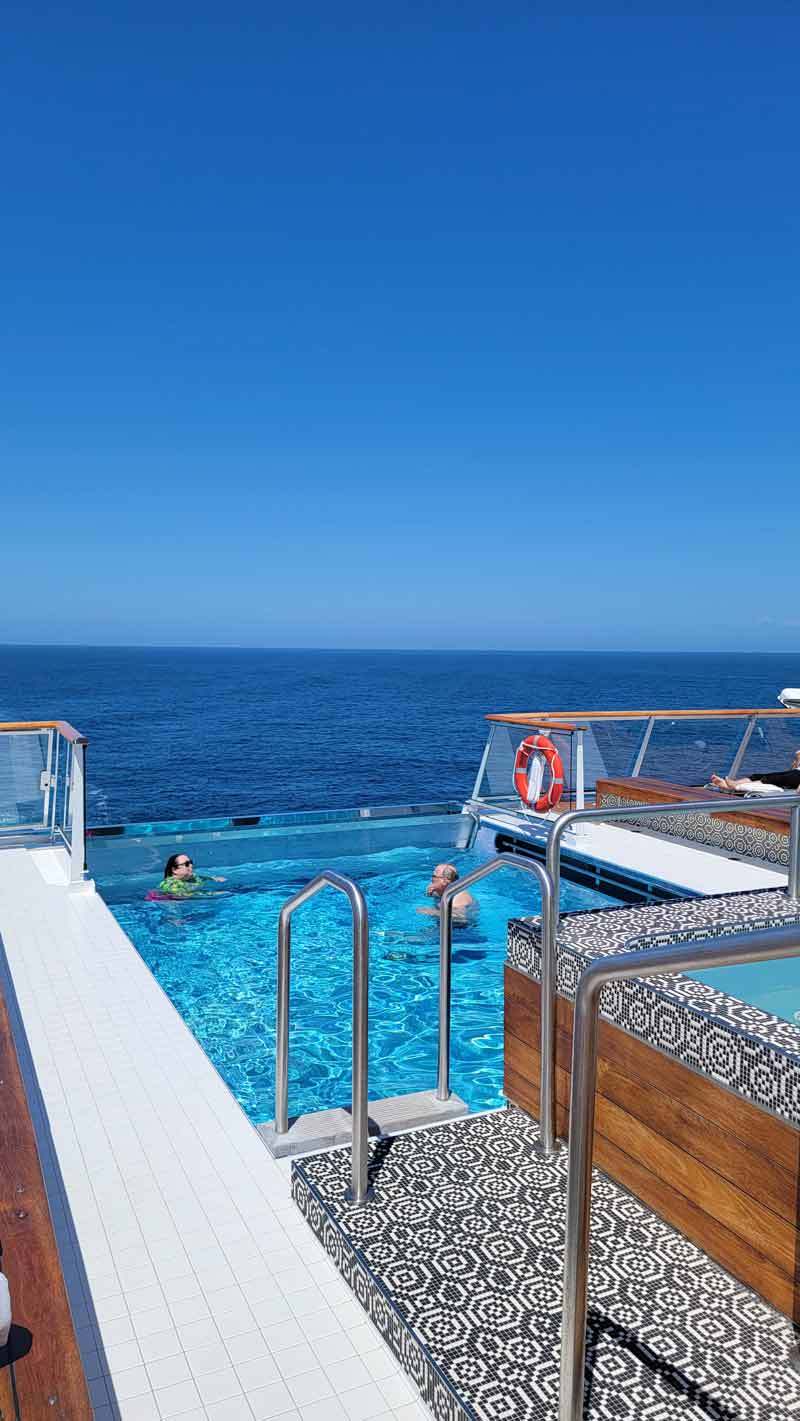 Sure, you can get cruise staples like margaritas and fruity drinks while laying out by the pool … but that's not really the focus here.
(BTW the drinks are darn good!)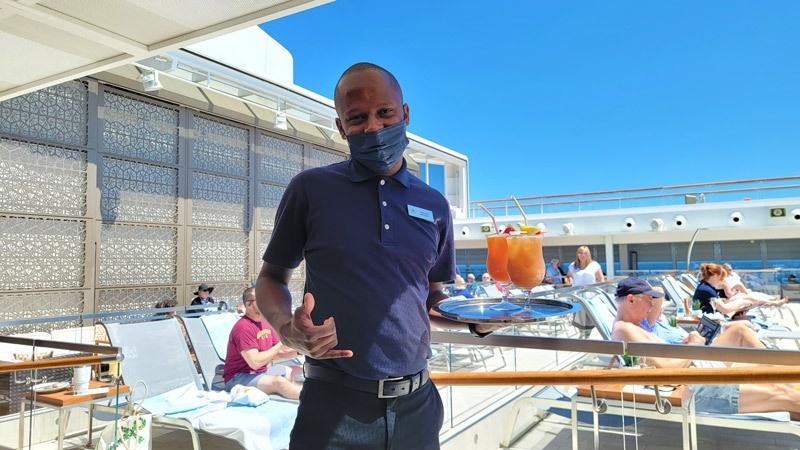 Instead, while on board, you are a Tor's guest. He is sharing family stories in the pages of drink menus and other places throughout the ship. It is a very personal experience but one that clearly breaks Viking away from the rapidly commoditizing world of small ship ultra luxury cruising where decisions are made by corporate boards and focus groups.
Let's take a look at some highlights of our cruise and what you can expect when you sail with Viking Ocean.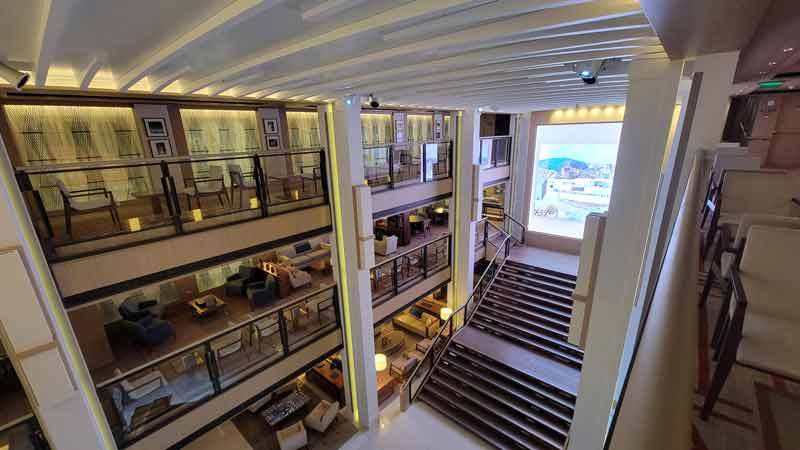 Interior Design Is Not Your Standard Chrome And Glass
There's a US and maybe UK convention that luxury interiors should feature plenty of chrome, glass, and darker materials such as plush brown leather. Viking Ocean vessels are decidedly Norwegian ships and so the interior is very Scandinavian. I personally found this to be a welcome break from the sometimes stodgy and conservative look that I find on other luxury vessels. Others however have complained that the look felt too much like "IKEA".
Personally I really enjoyed the natural wood, "fireplace", "fur" blankets, throw pillows etc. This gives the ship a very distinct look that helps transport you mentally to a new place where you can relax and open your mind to experiences that you can't get at home.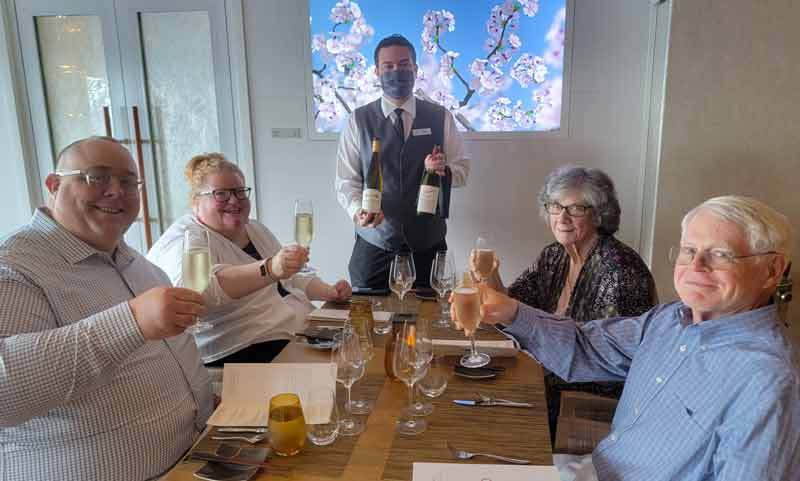 Dress Code Is Fancier Than River - And Enforced!
If there was one low point to this cruise it would be the dress code. I'm not going to get into a battle about what people should or shouldn't wear and I'm actually VERY pleased that Viking (at least on this vessel) enforced their dress code. Unfortunately though, for me - and several other gentlemen who I met … they packed like they would have for Viking River where a polo and clean/non-ripped jeans would have been completely appropriate.
One gentleman I talked with was even denied dining anywhere on the ship except for the buffet for the entire voyage.
In truth, a dress code issue is something you will face on virtually every ultra luxury small ship and also premium lines such as Holland America Line. However, unlike many others - there was no requirement for jackets and no formal night either. This makes it far easier to pack for and fits well into their "Cruising The World In Comfort" mantra.
Lucky for me, I had packed a single pair of slacks to wear for a special dinner to celebrate my mother's birthday. Though I hadn't planned to wear these for every dinner during our cruise, I was able to wash them a couple times during the week so that my cruise experience wasn't impacted.
On other cruise ships, including "Ship In A Ship" ultra-luxury concepts like Haven and Yacht Club, while there are stated dress codes they are generally not enforced. On Viking Ocean though they are and that's probably a good thing despite my preference and expectation for a more casual experience.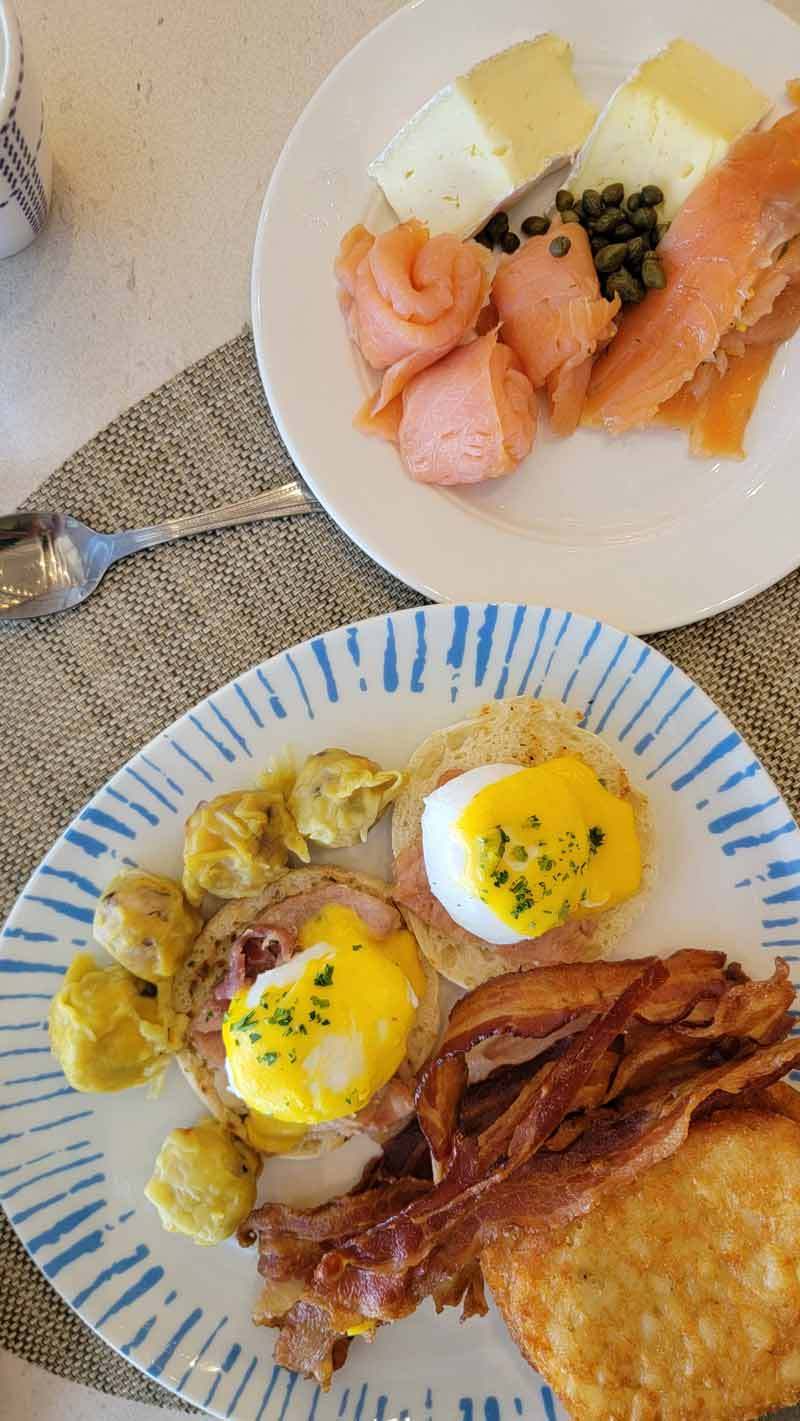 Food Is Excellent And You Can Always Make Requests
Across all of the venues on Viking Orion, the food was beyond anything we'd experienced on other cruises. While there were a few individual instances where items fell short of my expectations these were excusable and most people probably wouldn't ever make a comment.
For me though, I'm obsessive about my poached eggs and steam tables are the enemy of a good soft egg. Instead of taking one that was already prepared I simply asked for fresh ones and they prepared it EXACTLY as requested and brought it to my table. Another guest told me that her husband wanted a steak every night and they were happy to oblige with a perfectly prepared steak in the buffet.
Similarly, the best steak at sea can be found in Manfredi's (Italian Restaurant) but I didn't really care for the rub so the chef gladly prepared my steak a few days later with just salt and pepper instead of their famous Porcini Dry-Rub. All of the restaurants are included in the cruise fare, so this probably makes it easier to do as well since there's no issues with how to charge someone for a steak from one venue served in another.
This idea of making requests also extended to drinks too. For instance, while there are organized wine and spirits tasting events … you can also just hold your own as well.
For example, if you've always wanted to try a couple different scotches, go to a bar such as Torshaven where they have a good selection and ask the bartender to set up 3-4 different samples for you to try. This makes for a wonderful sea day activity, especially if you have the Silver Beverage Package.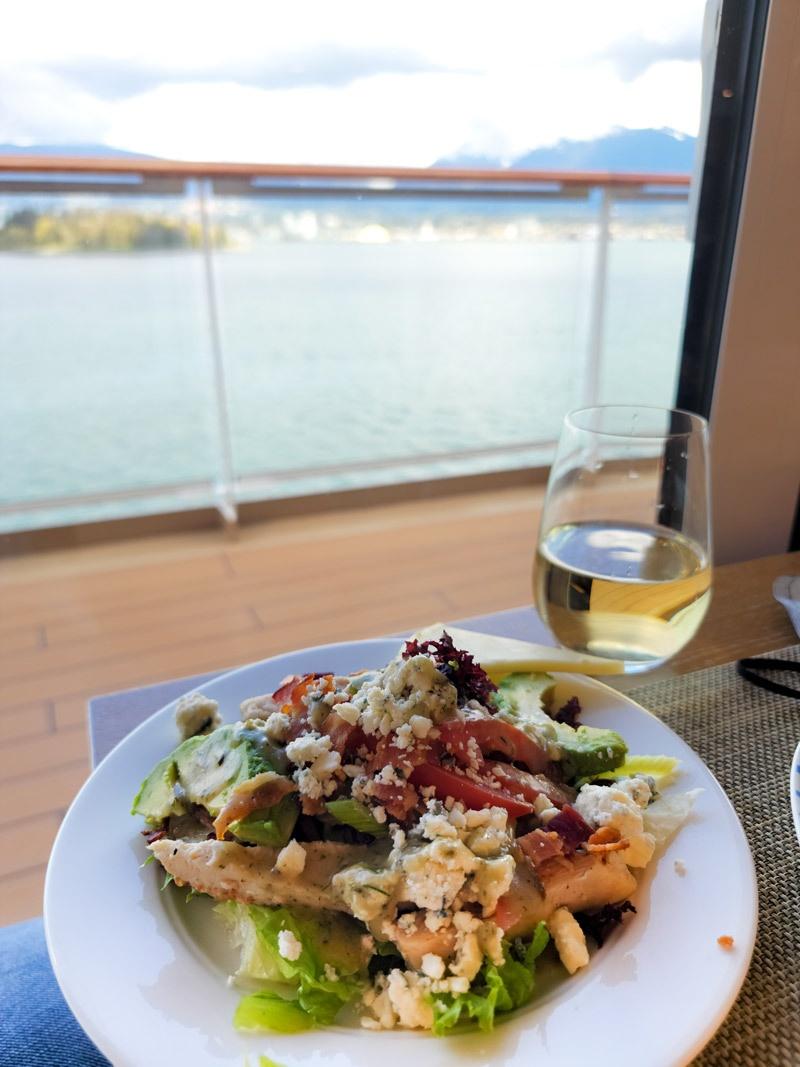 The Wine Included At Meals Is Actually Pretty Good
The one thing that isn't "inclusive" on Viking Ocean is alcohol. They follow the same model as found on Viking River and most other small ship cruises where a set choice of wine and beer is included at meals but if you want more premium selections then you will need to purchase individually or get the Silver Beverage Package.
I like cocktails, specialty coffee drinks, and wine so the beverage package ($120 pp on our eight-day voyage) was an easy decision. This made is very easy to try something new and explore new combinations of drinks. For instance, while I've had "Irish Coffee" I've not explored other variations of boozy joe and on this voyage I met a bartender in the Viking Bar who seemed to enjoy getting me jacked up and relaxed on these drinks throughout our voyage.
However, if you are a more casual drinker then you will be very happy with the complementary selections. On some cruises these included selections tend to be relatively poor quality but that wasn't my experience on this ship and on a few occasions I enjoyed the "wine of the day" without feeling a need to ask for something different.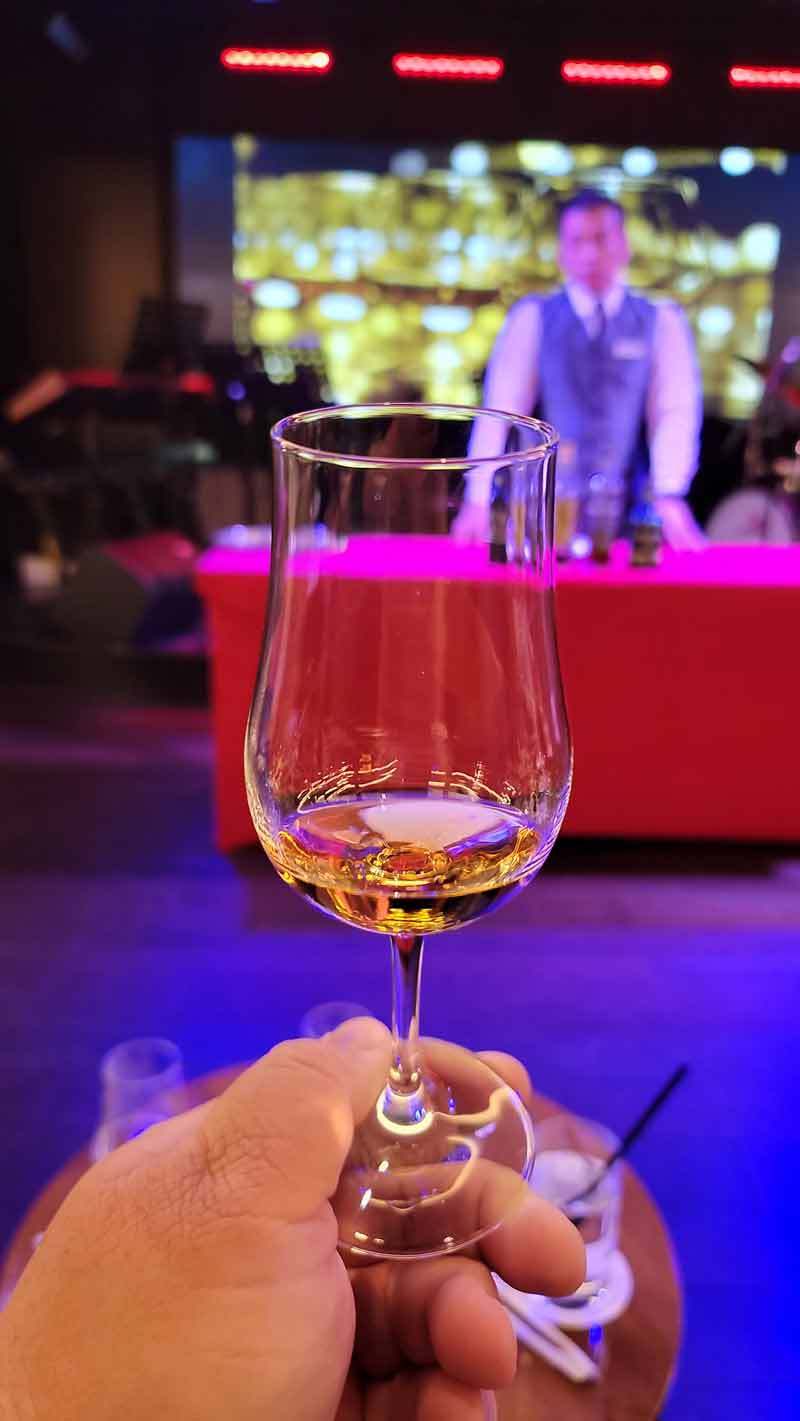 One major benefit of the silver spirits package though is that most tasting events are complementary. During the Whiskeys Of The World tasting, it featured spirits that were normally above the level that was included in the package. This included tastes from an anazubg $500+ (retail) bottle of Scotch - Highland Park's Ragnvald!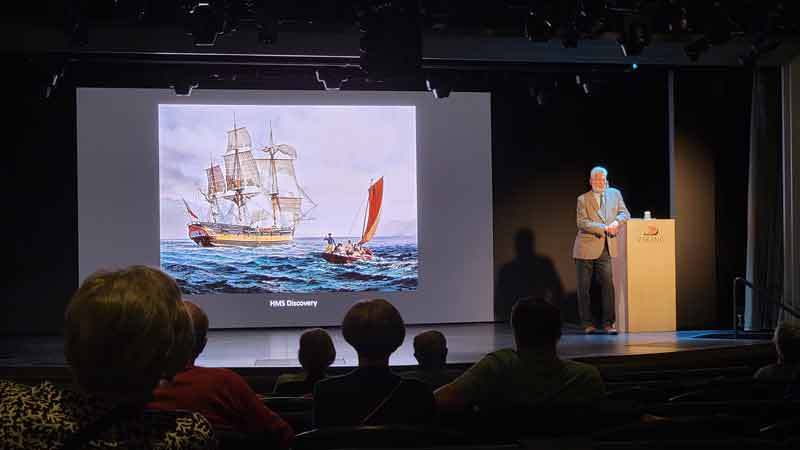 Enrichment Events Help Educate Guests About The Region You Are Exploring
Usually on cruises I don't worry about the entertainment and enrichment activities. They are usually shopping pitches in disguise. On this voyage though it was vastly different. I honestly wish I had realized how good the lectures and enrichment activities were at the beginning of the cruise. I came into the series on the history of the Spanish Missions and European settlement of the Pacific Coast about mid-way into our cruise and it was a fascinating discussion.
What I enjoyed most about this was that it wasn't a political hit job on the European explorers as has become common in many academic circles. The lecturer was extremely fair in discussing both the good … and bad, he was most importantly fair and discussed the environment of the day so you could see actions in context.
At night we enjoyed the "Explorers Dome" where they showed 3D movies and an astronomer conducted planetarium shows as well as stargazing sessions up on deck.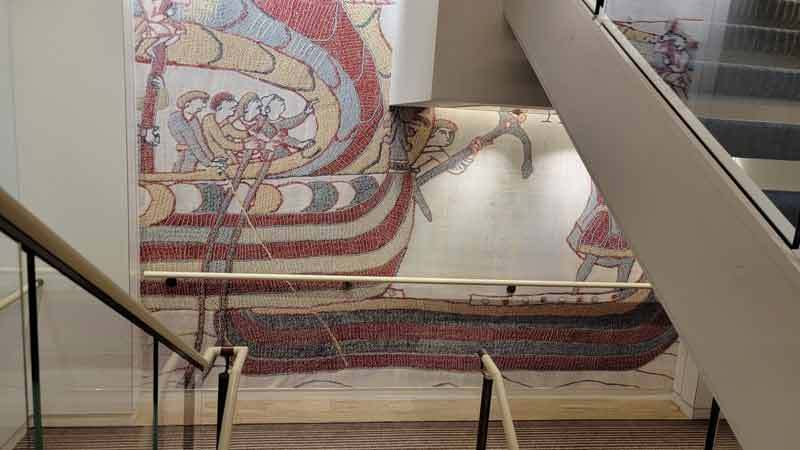 On your own though, guests can walk through the halls admiring photos, tapestries, sculpture and other art while learning about the influences and creators through the self-guided art walk via Viking's mobile app.
Additionally, Viking Ocean features a selection of digitally reproduced fine art from Oslo's Munch Museum that are displayed in the atrium. This is pared with a daily interactive event that showcases a curated theme each afternoon from the comfort of The Living Room.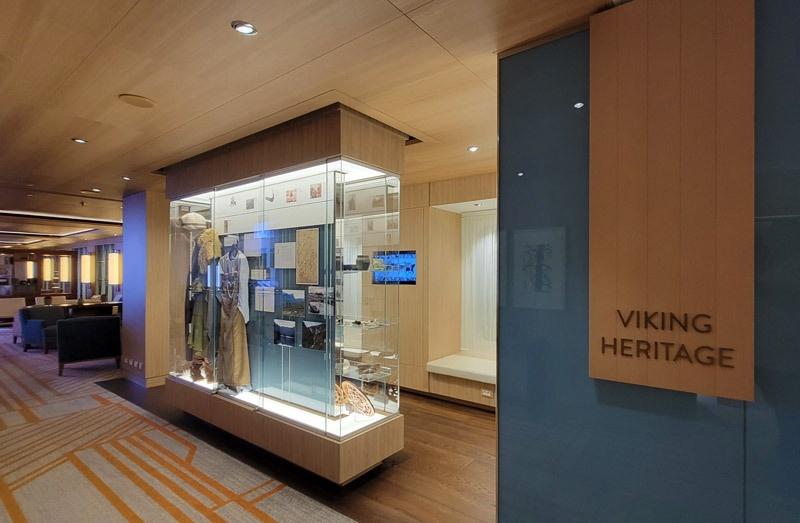 Finally, there is even a Viking history museum as well that helps tell the story of the cruise line's namesake.
The downside here is that unlike what you might find on other cruises, Viking lacks in "shows" and other activities. They still have a band and a theater show but I'd rather spend my time listening to the fantastic pianist or violinists in the lobby than a song and dance show in the theater anyhow.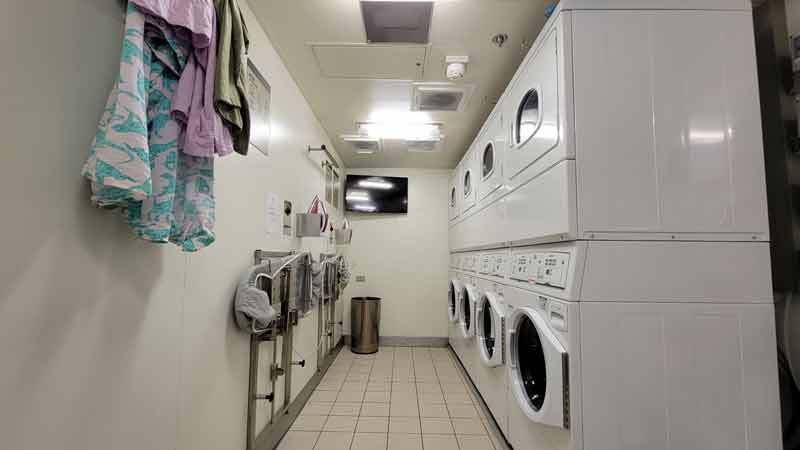 Laundry Is Free So You Can Pack Less
Remember what I said about washing my pants three times during our voyage? Well thankfully the laundry room was free - including soap, wash, dry, and iron! There are a few different laundrette locations on different floors, just steps from the Atrium so it is very easy to grab a drink and listen to the music while your laundry goes round and round in the machiens.
There's not much more to say here aside from this was a very nice feature that I appreciated having access to and not having to pay extra for.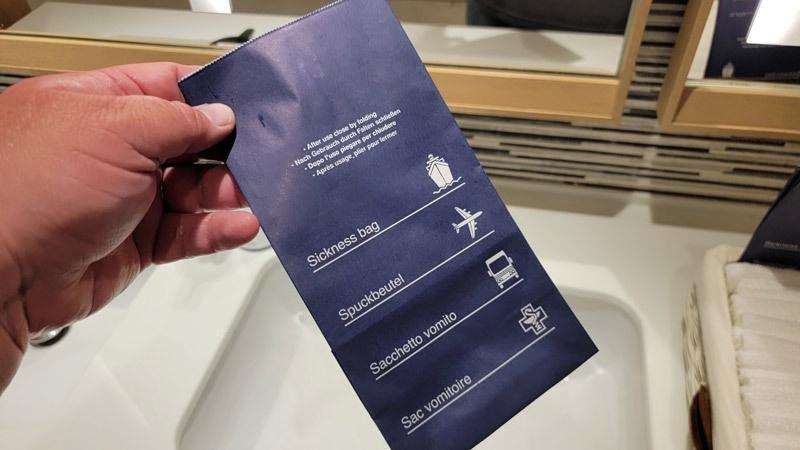 A Small Ship Will Feel Ocean Motion More Intensely
Finally, this was perhaps the biggest shock to me since this was the smallest vessel (aside from a ferry) that I've ever done an ocean cruise on. It shouldn't be that surprising but seas that I would have described as "calm" on a 100k+ GT ship such as HAL Rotterdam or Discovery Princess was a much different experience on the 58k GT Viking Orion.
This is something that anyone who is sensitive to motion should be aware of and so certain cruise destinations may not be your best choice if this bothers you.
For instance, the Pacific Northwest - especially in spring and fall - is going to be a bit rough. On the other hand, a Mexican Riviera cruise might not be a problem at all.
On our cruise, once we got south of some weather off the coast of Oregon it was smooth sailing.
Unfortunately for me, there was one night when I had to excuse myself from the 3D movie since the Explorer's Dome was located all the way forward and on the top deck - a location that is extremely volatile in terms of feeling the motion of the ocean.
This shouldn't scare anyone away from small ship cruising but you should simply have a plan and know how to cope. I apparently wasn't alone because when I went to get some ginger ale and snickerdoodle cookies the bartender immediately knew why … and told me I wasn't alone that night in my request.
Viking Ocean Is The Cruise For Curious People Who Want To Learn Something New.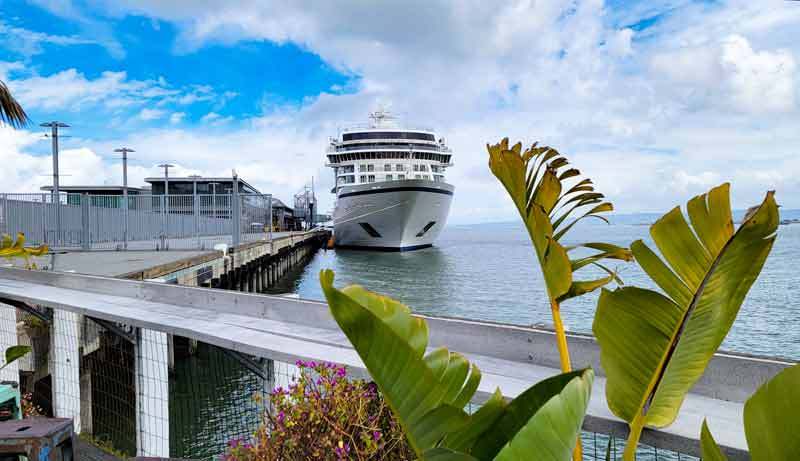 Cruising gets a bad name sometimes for being simply a platform for folks to satiate their glutonistic instincts while every whim is catered to. You can still get that here but frankly there are probably other places that cater to that more than Viking. Instead, here you will have an opportunity to expand your consciousness and learn something new.
From talking with crew about their home countries to trying wine from countries you may dream of one day visiting to seeing things on shore than you've only read about in stories, this is a vastly different experience than I expected.
I LOVED IT … others might prefer something else.
For me and Heather though, we can't wait to book again and as the Viking slogan says, "explore the world in comfort".