As we enter fall and the weather starts turning cooler, you may be thinking about finding a way to escape to a warmer place. If you are, don't worry ... we are all having those thoughts and luckily this is the begining of one of our favorite times to cruise. Holiday cruises are some of the most fun and unique voyages that you can plan because unlike the rest of the year, this is a time when you'll experience something fun and unique as almost every cruise line rolls out something special to celebrate the season.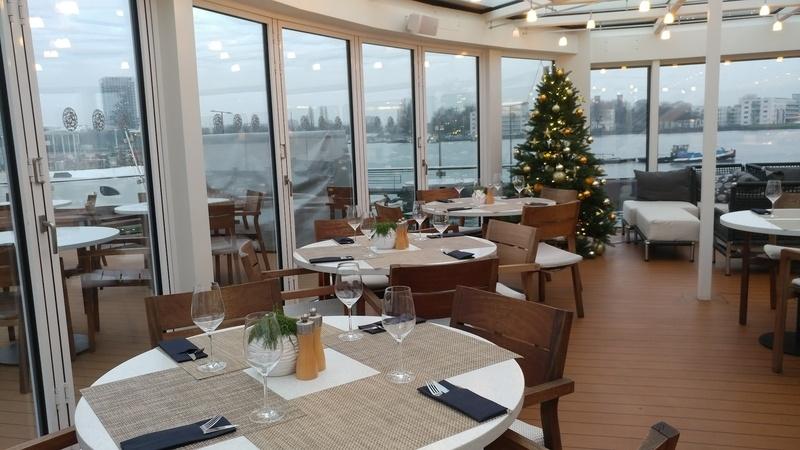 River vs Ocean For A Holiday Cruise
We've sailed on both river cruises as well as ocean voyages during the holiday season and frankly there's no comparison. This article is more focused on ocean cruises but I felt it was important to bring the subject of Christmas market river cruises up as well. The core difference here is that while ocean cruises decorate the ship and there might be some fun holiday activities to enjoy on-shore, Christmas market holiday river cruises are ALL ABOUT THE DESTINATIONS.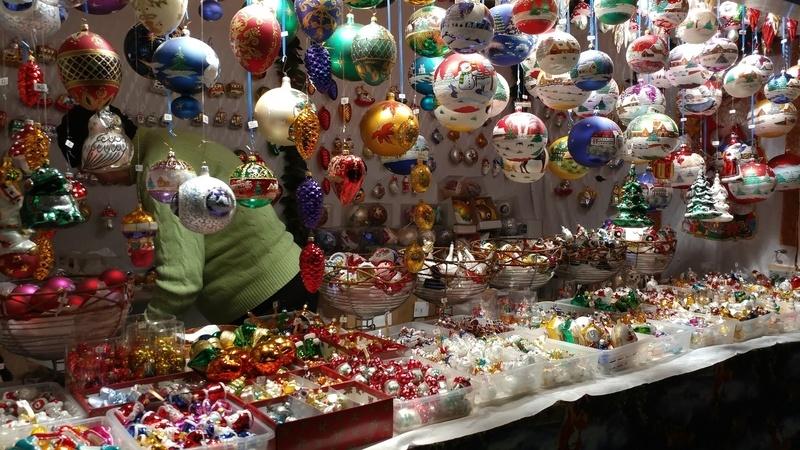 For isntance, when you select a "Christmas Markets Cruise" (or honestly, most of the river cruise itineraries in Europe during the holidays), each day will be a different city where you can explore different Christmas markets. You'll be able to shop, eat, drink, and listen to more festive cheer than you ever thought was possible.
While your riverboat will be decorated for the holidays and you will have special menus as well as seasonal entertainment, floating down a river and visiting a different Christmas market each day is an experience that simply can't be compared to sailing from San Diego to Puerto Vallarta to watch the lights along the malacon while muching on bunuelos.
What To Expect On A Holiday Cruise
As you might expect, each cruise line is completely different and sometimes this even extends from ship to ship as well. For instance, this year MSC has gone ALL OUT with their plans to turn MSC Virtuosa into a floating Christmas Market. While sailing from London (Southampton) and Paris (Le Havre) the shipp will feature festive delights from baked apples to glhuwein along with festive-themed parties, carol singing, and even a "Snow Party" complete with a snow cannon. However, this comes in direct contrast to other ships in the MSC Cruises fleet that frankly don't show a effort to celebrate the holidays, especially compared to the American lines like Carnival, Royal Caribbean, Princess, and of course - Disney.
The best way to find out what ships have special events like this is to contact your travel advisor as they will have access to specific calendars of events as well as often having had direct experience sailing during the holidays eason so they can provide first person accounts of what to expect.
With that being said, year after year there are two clear leaders for holiday cruises. Disney Cruise Line and Holland America Line are the clear winners when it comes to going all out for both Thanksgiving as well as Christmas. Carnival also usually does a very good job but here it is generally a crazy festive holiday experience because of the other guests around you. While we don't talk about Carnival much here, they have a very passionate and unique group of fans that are incredibly fun to sail when when you are looking to let loose and have fun. Clearly the holidays are one of those special times!
While nearly every cruise during the actual holiday day i.e. Dec 25 for Christmas and Thursday November 23 in 2023 and 28 in 2024 will feature a special holiday feast on those days along with other activities to celebrate, Disney goes further to the point where they actually brand their holiday crusies as "Very Merrytime Cruises".
Very Merrytime Cruises: The Best Holiday Celebrations At Sea
If you are a parent in a family that loves going on cruises, you have almost certainly considered embarking on a Disney cruise. Heck, even couples like Heather and I who have no kids have dreamed of doing a Disney Very Merytime Cruise for many years. No matter what the venue - from parks to streaming service to cruises - Disney knows how to celebrate the holidays.
As such, it should be no surprise that they are the leader here as well.
We are sailing on Disney Wonder right after thanksgiving on a 4-day cruise to Cabo from San Diego and I couldn't be more excited.
We will be sharing more details in a full writeup when we get back but when we say that Disney Cruise Line goes all out for the holidays, we mean it. Disney cast members decorate the ship anew for each cruise rather than leaving it up for the whole season so that they can kick things off with Mickey's Tree-Lighting on the first day followed by other seasonally appropriate events throughout the voyage that may depend on the length of your trip. This includes Santa's Winter Wonderland Ball, Costumed Character Meet and Greets, a Life-Size Gingerbread House, Caroling, and other activities that kids as well as adults willing to open their heart to the season will enjoy.
Along with holiday cruises from San Diego, Disney Cruise Line also sails from Orlando, Miami, and Houston.
Holland America Line Holidays: The Best Christmas Cruises For Adults
At the very other end of the spectrum, Holland America Line also goes all out for the holidays. While here the celebration will be much more sedate, your ship that is thourophly decorated for the season including garland strung above windows and wrapped around railings, and an atrium the features a elaborate gingerbread display.
Four Reasons Why We Love Holiday Cruises!
We'll wrap up this post with a quick summary of four reasons why we love holiday cruises ...
It's Time To Get Out Of The Cold
While it's not that bad in Southern California compared to other parts of the United States, by November and December you've probably gotten your first snow or certainly some strong frosts and your shorts are a fond memory that is now packed in the back of your closet till spring time. Well that just means it's the perfect time to take a cruise and head south to some warmer climate to spend some time in the sun again.
While not all holiday cruises are about warm weather (for instance, Holiday river cruises), most cruises this time of year are sailing in the Caribbean or Mexican Riviera and that means warm water and sunshine is back on the agenda again!
Celebrating The Holiday Spirit
Somtimes it gets difficult to celebrate the holidays if you live in a place where it doesn't get cold or maybe you're in a town that just isn't particularly festive. Don't worry ... when you board a holiday cruise you can bring your own spirit and go wild with ugly sweater tees and drink as many pointsetta cocktails as you can enjoy responsibly. Certainly different cruise lines cater to different styles of holiday celebrating but with such a wide diversity of options there will be something that is a good fit for everyone!
Festive Holiday Food
Oh YEAH! we love that festive holiday food. From Christmas cookies to pumpkin pie cocktails there is so much to eat and drink on a cruise ship and during the holidays the crew goes even further above and beyond to both celebrate European/American traditions but you might just find some Indian, Korean, South African, and certainly Philippino treats that sneak their way onto the menu ... especially if you make friends with the crew!
No Cooking or Cleaning
Ok, so here is the NUMBER ONE thing that we love about cruising for the holidays ... there's no cleanup and no cooking! While we don't advise you to be a complete slob, think about how much easier it would be if you just invite the whole family to join you on a cruise instead of coming to your house this year?
Not only do you not have to worry about finding that card table in the garage so you can add a few extra table settings but all those individual requests are a thing of the past. So what if your husband wants turkey but your daughter is vegan and your sister is gluten free ... the crew will take care of all those things without you having to lift a finger!