Alaska cruises are a different experience than almost anywhere else in the world. Depending on your exact itinerary, your ship may be passing close enough to see wildlife and explore the coastline but probably not. While there are many excursion options, few offer the perfect blend of authenticity, affordability, and opportunity to explore something new. That's exactly what we found though, with Lighthouse Excursions and their Lighthouse, Totems, and Eagles excursion from Ward Cove in Ketchikan.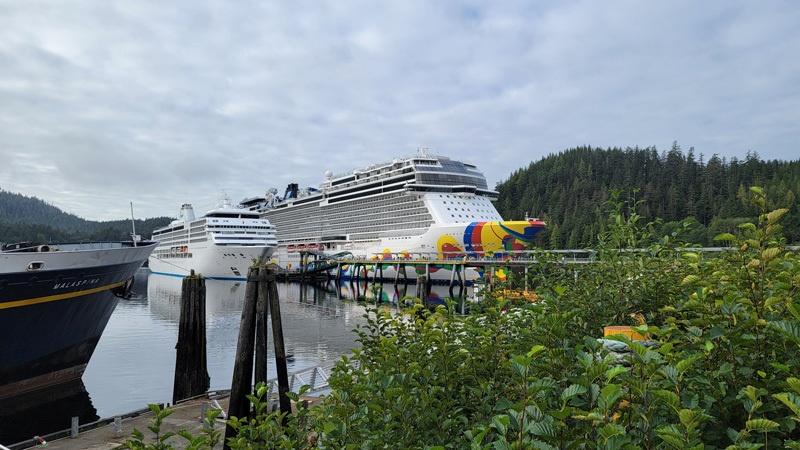 We booked this tour directly through Norwegian Cruise Line using our Free At Sea shore excursion credit for $169 per adult and so while this is far from a cheap option ... it provided a great opportunity for us to see parts of the state we hadn't been able to otherwise.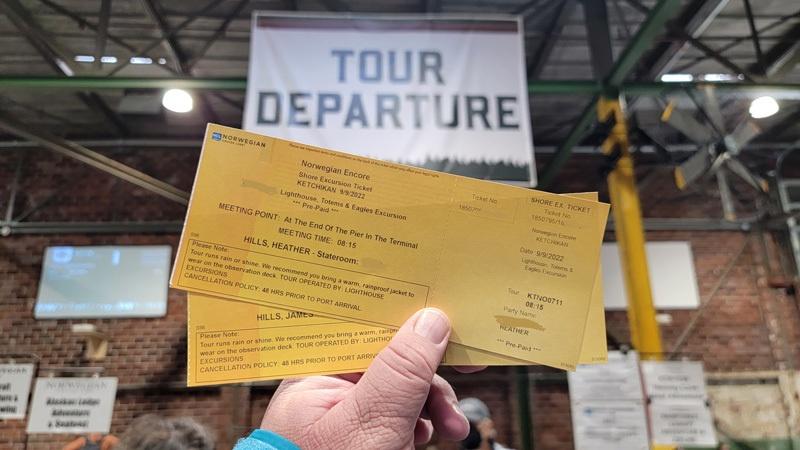 What Heather and I loved about this tour was that there was plenty of space on the tour boat and it was locally owned and operated by a husband and wife team and so there were stories and local color that is sometimes missing when working with corporate tour companies. Additionally, this excursion gave us a nice sampler of beautiful scenery, a chance to see some eagles, a view of Totem Bight Historical Park from the water, and then up to Guard Island Lighthouse before turning around to head back to the ship.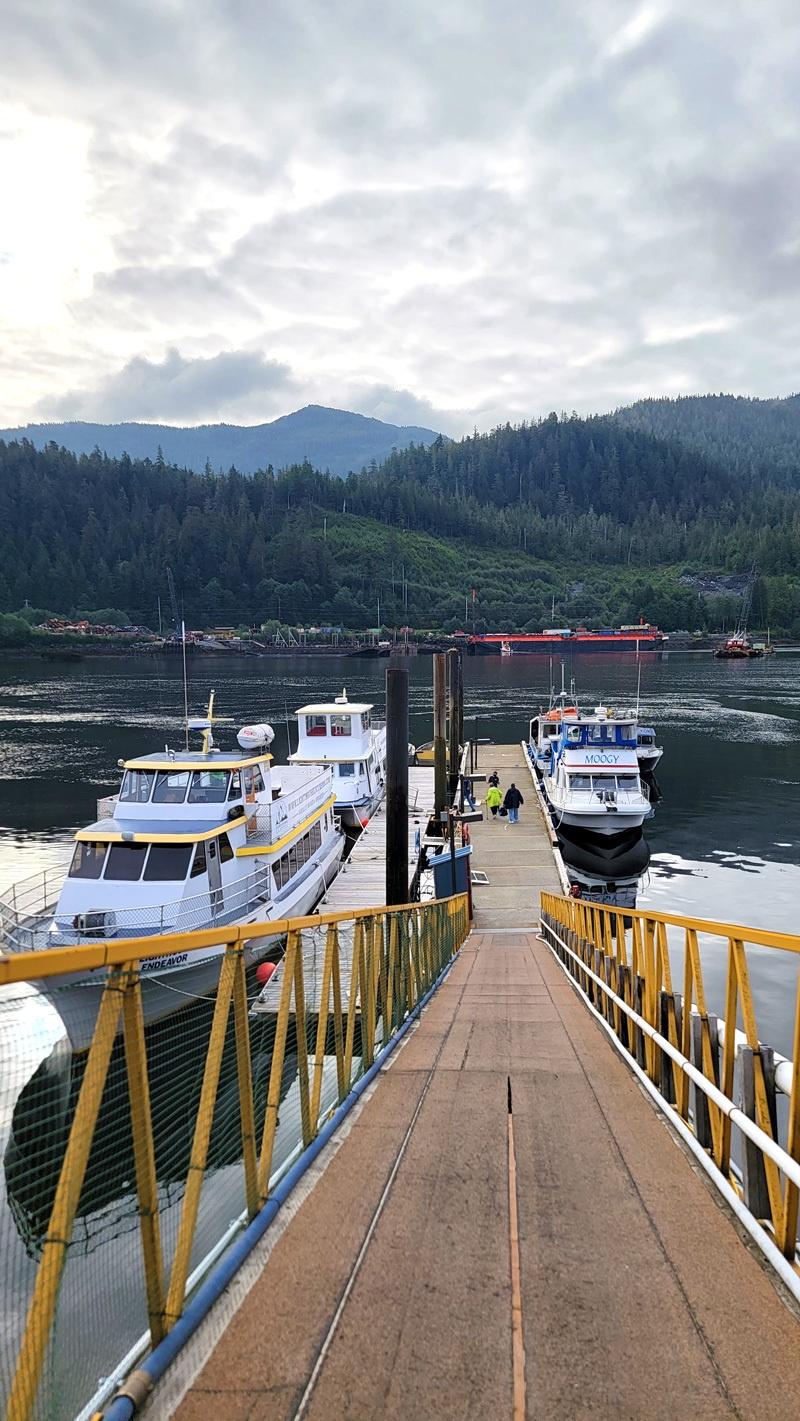 The tour departs from Ward Cove and the dock is a short walk from the excursion center location though they also provide a shuttle bus for folks with mobility issues. While you will be on the boat the entire time, because of the walk and sometimes steep gangway (depending on tides), we encourage you to make sure to wear sturdy shoes that are comfortable for walking and avoid wearing flipflops or heels.
Once at the boat, you have the opportunity to select a seat on the open air top (our recomendation) or inside the climate controlled first level that is glassed in and may be better in colder weather.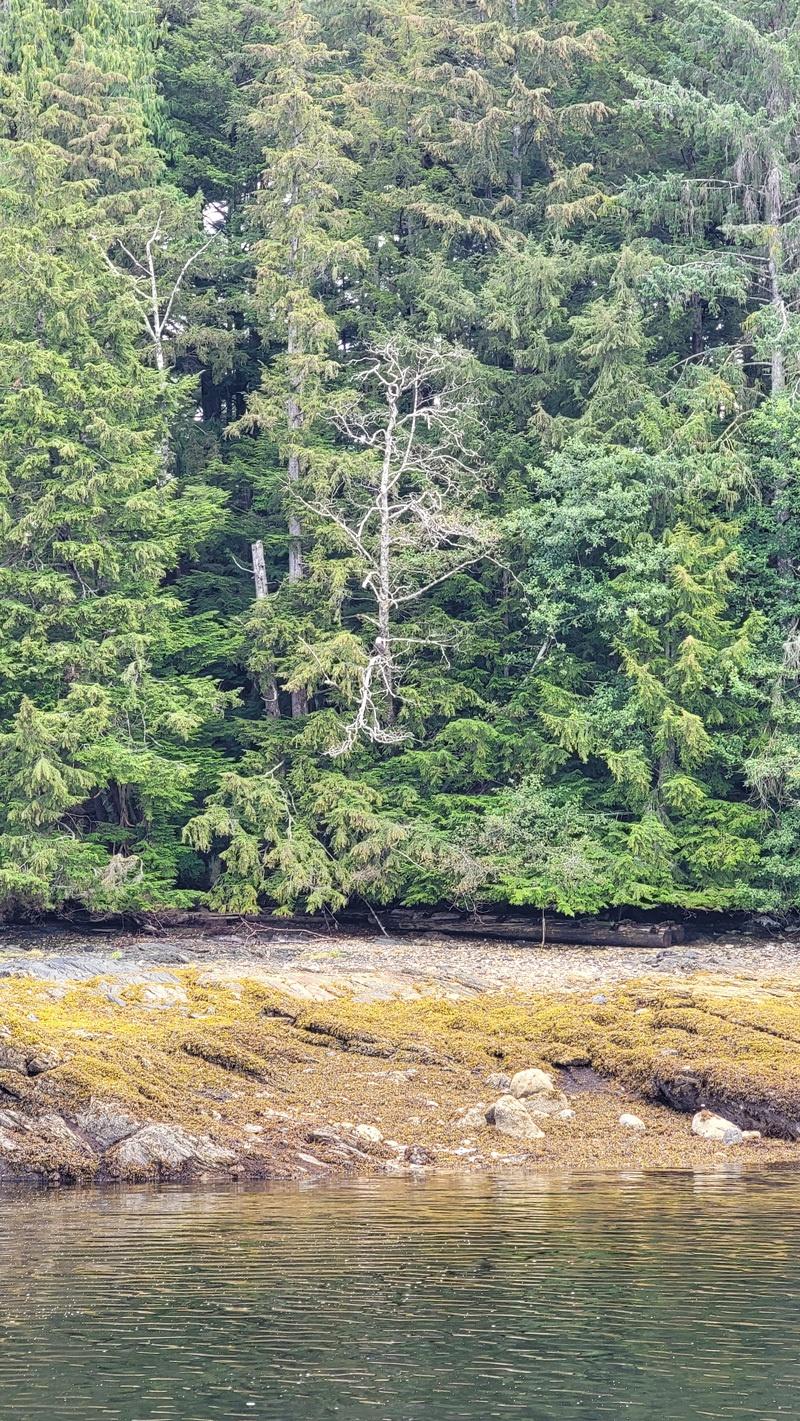 Then the tour begins and while searching for your first bald eagles to spot, a member of the crew came around with hot chocolate and coffee to kep us warm. While there's obviously no guarantee whenever it comes to wild animal sitings, the captain was fantastic and locating spots along our route where there were nests and where they frequently find eagles. It can be a bit tough to see them from a distance so you should plan to bring binoculars or a spotting scope. They did provide them for us to use but I feel more comfortable using my own, rather than sharing.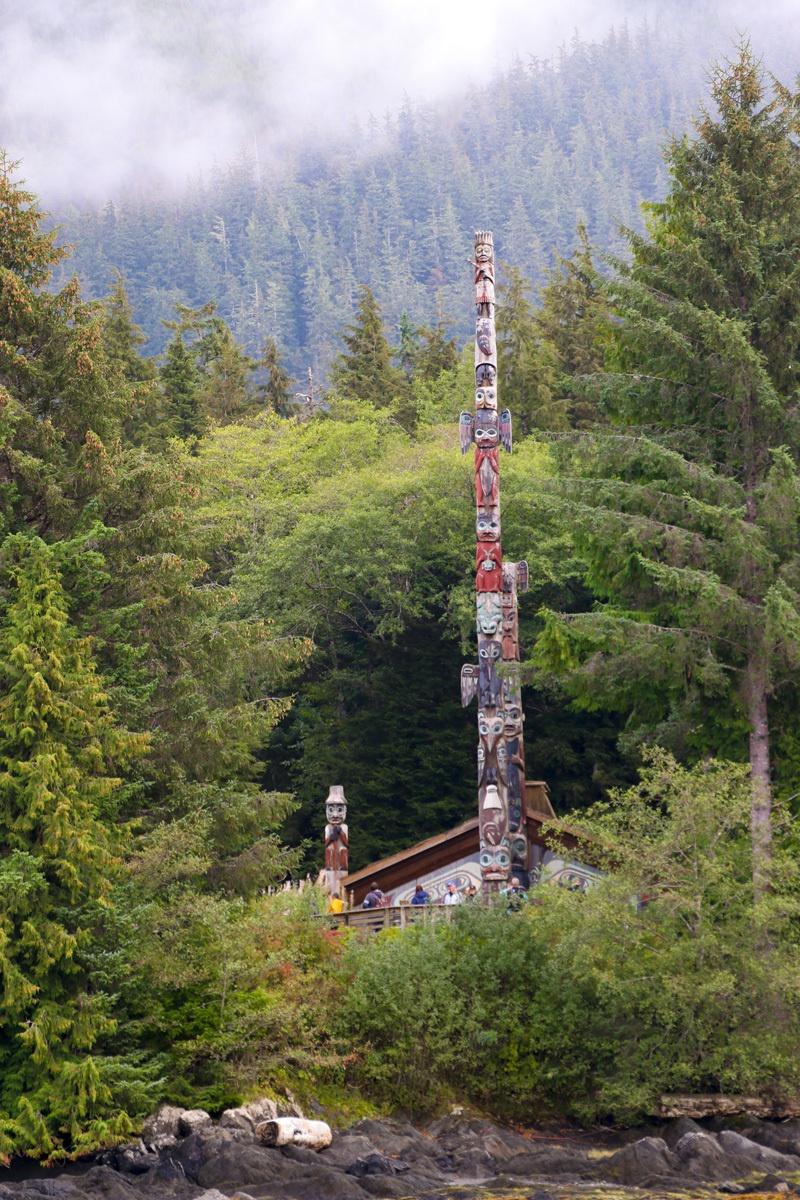 Our next stop was Totem Bight State Historical Park where you can see a fantastic collection of totems from the water - the way they were originally intentended. This area is home to an Alaskan Native clan house and 14 towering Tlingit and Haida hand-carved cedar totem poles. While all of the items are authentic, it was part of a CCC project during the great depression and during our brief stop to see the totems, our captain shared a bit of the history of the park and other efforts to restore and protect tribal history and culture in the area.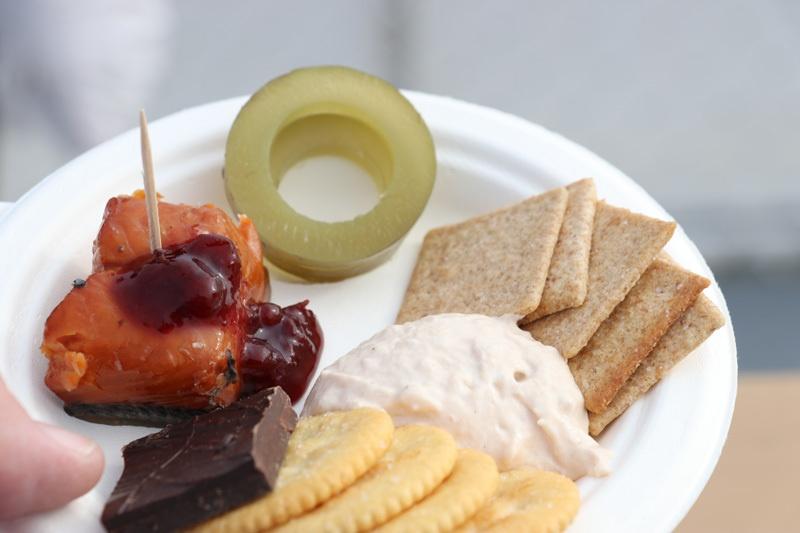 On the way to our next stop - Guard Island Light - one of the crew came around and provided us all with a special treat. Well, actually an entire plate of Alaska treats. This included pickled kelp, smoked salmon dip, candied salmon, and chocolate from a local chocolatier in Ketchikan. Little touches like this are what makes a tour memorable. It would have been easy to simply offer some warm chocolate chip cookies or something genaric but I'm a huge fan of exploring cultures by sharing food and this is a perfect example.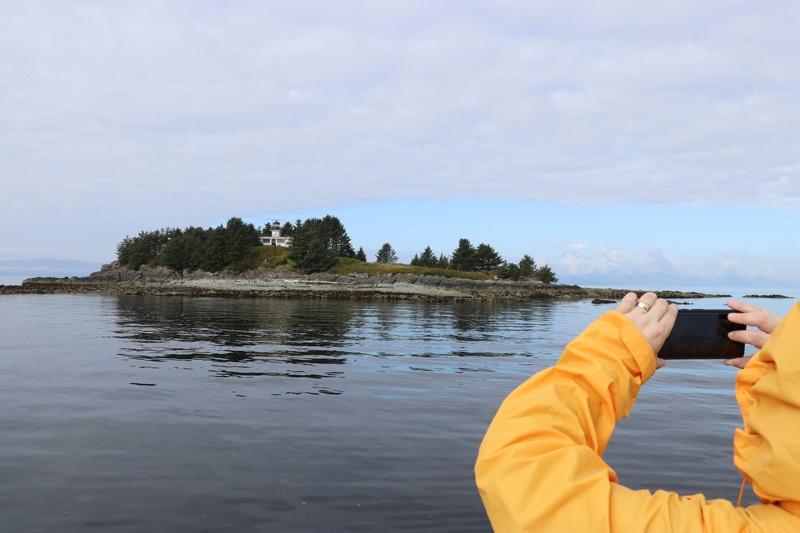 Our farthest out point is Guard Island Lighthouse, that was established in 1904 and still operates today.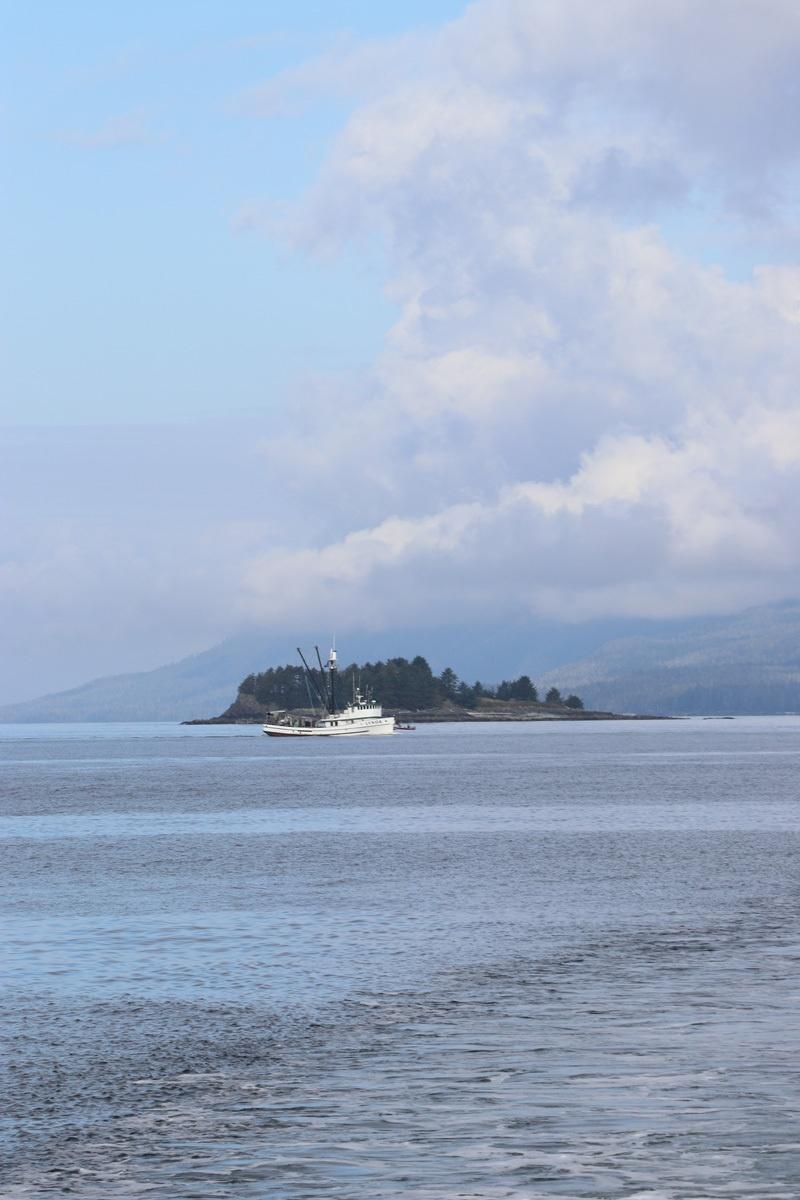 Not only is this a nice piece of local history and makes for a great photo spot but the waters around the island are rich in marine life. While we weren't luckily to see anything on our tour, I'm told that it is not uncommon to see seals, sea lions, and in May and September you may even find orcas and humpback whales here as well.
While weather can change quickly in Alaska, the area where this boat travels during the tour is very well protected. On our tour day - as you can tell from the photos - the water was extremely calm. While there was a slight rocking, it was a very comfortable experience. However, I would recomend that you bring a windbreaker or hoodie since it can get quite chilly while the boat is in motion traveling from one spot to the next.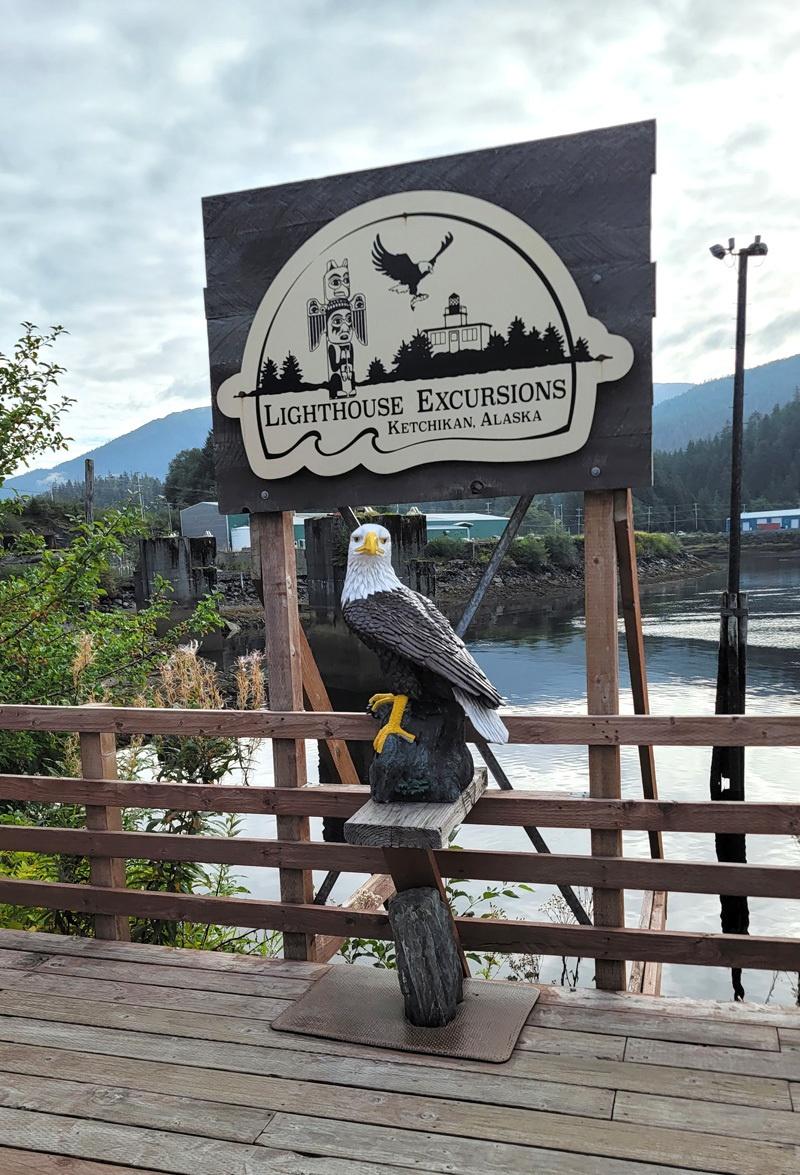 Lighthouse Excursions offers this tour through most major cruise lines that visit Ketchikan as well as Ward Cove, Alaska. Below is a list of links to individual cruise line shore excursion pages where you can find booking details. If you are on a cruise line that is not listed, they can also be booked directly depending on availability.
We had a fantastic time on board the Endeavor tour boat with the folks from Light House Excursions and heartily recomend them if you will be visiting this port.