If you're looking for a unique and exciting summer vacation, look no further than an Alaska cruise. Want to make it better? Add a land tour to extend your opportunity to explore the Alaskan wilderness at whatever pace matches your style by staying in one of the lodges and resorts offered by cruise lines like Holland America Line, Princess Cruises, Norwegian Cruise Line, and Royal Caribbean. With its stunning landscapes, abundant wildlife, and rich culture, Alaska is the perfect destination for a one-of-a-kind land and sea adventure.
While the experience of cruising the icy cold Alaskan waters is a bucket list experience, there's one aspect of cruising that has always left me feeling a bit short. For folks like myself who love to explore, cruises are fantastic but they aren't good if you want to spend time relaxing on land since the clock is always ticking toward departure time.
In the past, coordinating a land and sea adventure was more complicated. Today though, more cruise lines offer Alaska cruise itineraries. In the 2022 Alaska cruise season for instance, as many as 60 cruise ships sailed through Alaskan waters. That means there are plenty of options for you to pick from when planning your adventure.
When planning your adventure though, it is very important to know what you want to see and do. This will help you make the correct choices including dates, cruise line, itinerary, and of course, how you spend your budget between the land and sea components of the vacation.
Alaska cruise tours are a great way to explore the interior of this incredible destination on a more relaxed schedule. While you are usually still on a tour with set times, depending on the exact tour that you chose, it will allow you to explore authentic Alaska experiences that few other travelers will ever great to do in person.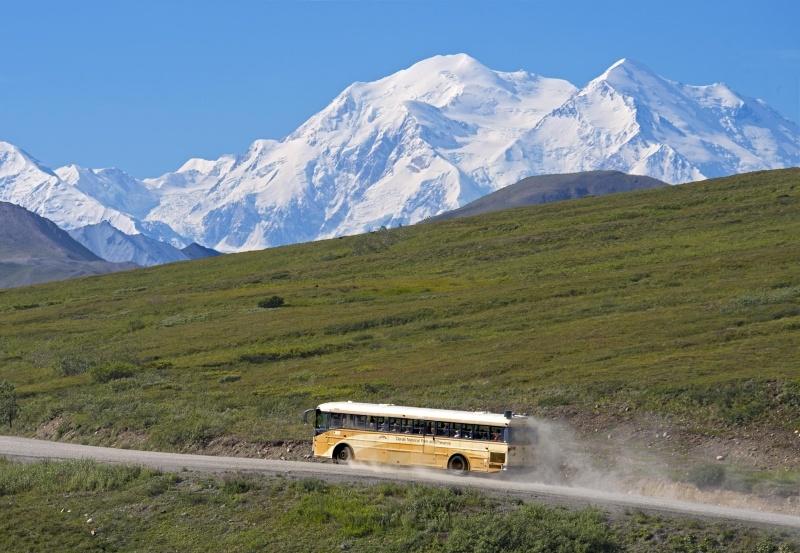 Ten Reasons Why You Should Consider An Alaska Cruise Tour
If you still aren't convinced, here are seven more reasons why you should consider adding a land component to your Alaska cruise experience this summer and turn it into a land and sea cruisetour.
Escape the crowds in a way simply not possible when you are on a cruise port visit at popular Alaska cruise ship destinations like Ketchikan, Juneau, or Skagway.
This is the best way to travel through hard-to-reach historic sites such as exploring the Yukon Territory.
Denali National Park is home to Mount McKinley, one of the most awe-inspiring natural sites and is the highest mountain in North America (summit elevation is 20,310 feet above sea level).
Enjoy a relaxing pace while still getting all the adventure you desire.
Spend as much time observing exotic wildlife, such as bald eagles and grizzly bears in their natural habitat, take a fishing expedition, or go on a long hike without worrying about running back to the port for sail away.
Enjoy an authentic taste of Alaskan cuisine at local eateries instead of being limited to what's available on your cruise ship.
While your cruise itinerary is pretty well planned out and deviations will only happen due to weather or mechanical issues, you can shape the land part of your Alaska cruisetour in a way that suits your style and interests. This makes your vacation adventure in Alaska a much more personal adventure and one can be unique to every group of guests in your party.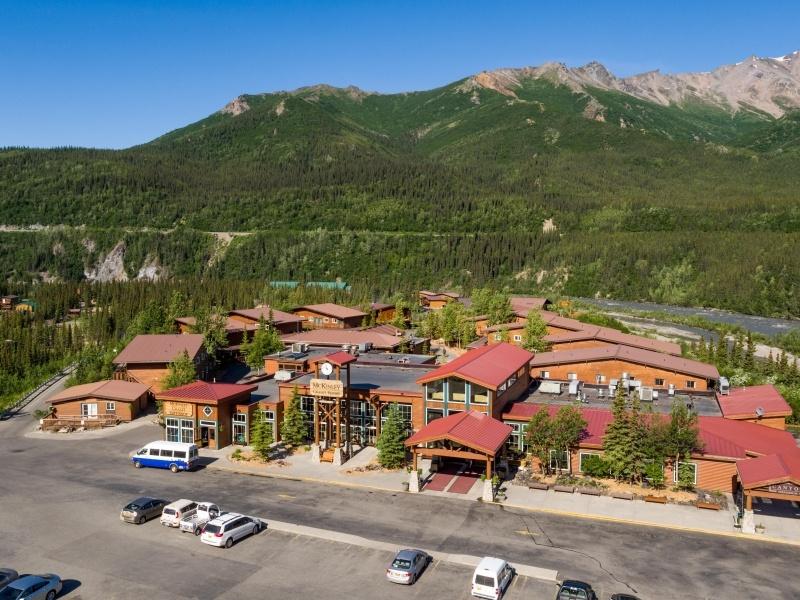 What Is An Alaska Cruise Tour?
Simply put, an Alaska cruisetour combines two typically different types of vacations - a cruise and then a land tour. Holland America Line and Princess Cruises have been the historical leaders in this space. In fact, Holland America Line has been running cruises here since 1947 and Princess began in 1969.
Since then, guests often decided to stay longer in Anchorage or took a train into the interior to visit Denali National Park to explore more of the natural beauty and adventure that Alaska offers.
Today, some cruise lines like Holland America Line and Princess offer their own lodges with seamless ship-to-resort experiences, while others simply connect you with local tour operators.
Other guests just simply prefer to work with their travel advisor to create an experience that fits their unique needs and desires. For instance, maybe you aren't really into hiking through the wilderness in Denali National Park but you want to combine your cruise with a chance to go fishing before coming home ... that can be arranged.
Typically, these Alaska cruise tours work best when attached to a one-direction Alaska cruise - for instance, sailing from Vancouver or Seattle to Whittier or Seward (Anchorage). Some cruise lines, such as Norwegian though, offer cruises where you fly into Anchorage to do your land tour and then their package includes flight and transfer to a closed-loop Alaska cruise out of Seattle on Norwegian Encore.
There are many different options for Alaska cruise tours today and prices are much more affordable than you might expect. For instance, you can currently find prices starting at $2,000 per person on a 14-day Denali cruisetour from Vancouver. They also have a 9-day Yukon and Denali tour that offers scenic cruising through the Inside Passage before taking guests on an exploration of the Historic Yukon Territory, including stops in Whitehorse and Dawson City before going to Denali.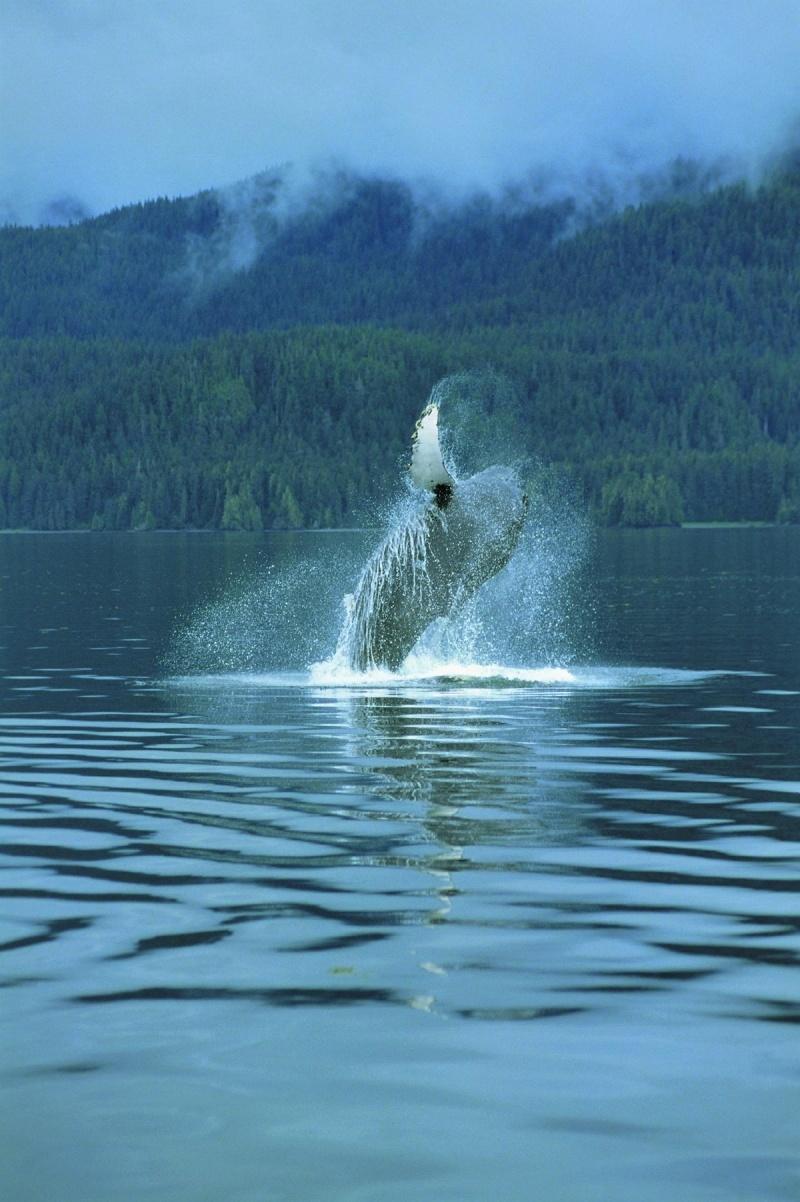 Alaska Land And Sea Cruise Tours Are More Accessible Than Ever!
Make sure to dress warm so you are ready to explore on land and sea. Alaska is an amazing place to explore with its boundless beauty, majestic wildlife, and native culture that still exists throughout the region. With so many options out there today, it can be hard to decide what kind of Alaska cruisetour or land and sea vacation you want . Luckily, what was once an even more exotic layer on top of an already bucket-list adventure is now much more accessible. This is because more cruises are being offered, more hotels are being built, more airline flights are being offered, and more tours are being created that cater to guests looking for the ultimate Alaska experience.
That's a great thing if you are looking for a once-in-a-lifetime experience!