While there's still hope that there may be some sort of "Alaska Season" for the big ship cruise lines like Royal Caribbean, Norwegian, Princess, Holland America, and Carnival, cruising as we know it is most likely postponed till 2022. That doesn't mean that you can't still visit Alaska this summer though. It doesn't even mean you can't see Alaska by boat! It also doesn't mean you can't experence the natural beauty and wonder with trusted brands like Princess and Holland America Line. Despite most Americans visiting the state by taking a cruise vacation, summer in Alaska is more than just big ship cruising. Let's take a look at why Alaska is a great option for a summer getaway this year.
Alaska Is Safer Than Traveling Abroad and Safer Even Than Much of the United States
Sadly, our neighbors to the north and south are even farther behind in the journey to vaccinate all of their citizens. On the other hand, Alaska's vaccination rate is actually the highest in the United States and that even includes them being the first to allow everyone age 16 and over to get vaccinated. This means that basic things like going to bathrooms, indoor dining, hotels, shops, and other basic components of a summer vacation will be less risky in terms of the pandemic risk when you do it in Alaska. While other parts of the United States will catch up by the end of the summer, Alaska already has approximately 25% of the state that has recieved their first dose of the vaccine.
Not only does this mean that your risk of getting sick from COVID-19 in Alaska is lower than almost any other place that you can travel to, but the risk that YOU pose to local residents is also less than it would be in any other state. This duality is a critical component to consider for anyone who might be traveling this summer since it isn't just about you and your family and we still need to excercize precautions so as to minimize any risk of spreading it to others.
Alaska Is Surprisingly Easy To Fly To!
All major airlines offer flights or code-share flights to cities in Alaska such Anchorage, from where you can easily reach Denali National Park and Preserve. Additionally, Alaska Airlines serves many other cities that would make for a great summer vacation destination, including: Juneau, Ketchikan, Sitka, Fairbanks, and Anchorage from it's hub in Seattle. I did a quick look at mid-week fares on Alaska today from San Diego on American Airlines and the typical fare was $600 per person though there were fares as low as $400 on certain combinations of days.
You Can Drive To Alaska Too!
While your best bet is to fly, if you aren't ready to pack into an airplane, driving to Alaska this summer is another option. Destinations such as Ketchikan are only a 1,114 mile drive through British Columbia from Seattle. Other cities are also easily accessible by car (and sometimes combined with a ferry) such as Juneau (1,700 miles), Skagway (1605 miles).
NOTE: Currently due to COVID-19 protocols, the US/Canada border crossings are limited to essential travel only. Here are the most recent policies. However, we hope that as things continue to improve this will become an option.
You Can Take The Alaska Ferry And Combine a Road Trip With a Cruise!
You can even take the Alaska Ferry from Bellingham Washington to Wittier and Skagway. This allows you to take an Alaska cruise this summer as well as the freedom to enjoy your vehicle as a way of exploring the interior at your own pace. The Alaska Ferry from Bellingham to Whittier takes four days and provides a stunning opportunity to cruise slowly through parts of the state that the big ships simply pass by as you watch from 10 stories above the water. While this isn't a "cheap option" it offers a unique way to experience the state that few other people will get to try. A sample rate from Bellingham, WA to Whittier for 2 people in an outside stateroom with vehicle (16 feet such as a 4-door Jeep Wrangler) comes to roughly $5,000 each way. Bellingham to Ketchikan is about half that price and will only take a day's journey.
If you want the ultimate experience and save a few dollars, the Alaska Ferry even allows you to pitch a tent on deck. There's no need to buy a cabin unless you want that extra bit of privacy. On that sample fare to Ketchikan, you can save $500 and the four day trip to Whittier drops more than $1,000. The price is even cheaper if you choose to rent a car once you arive in Whittier or other major cities that you might be taking the ferry to.
While you don't have the luxury of broadway shows and premium dining options, that's not really the point. This is a great way to still experience Alaska from the water and land.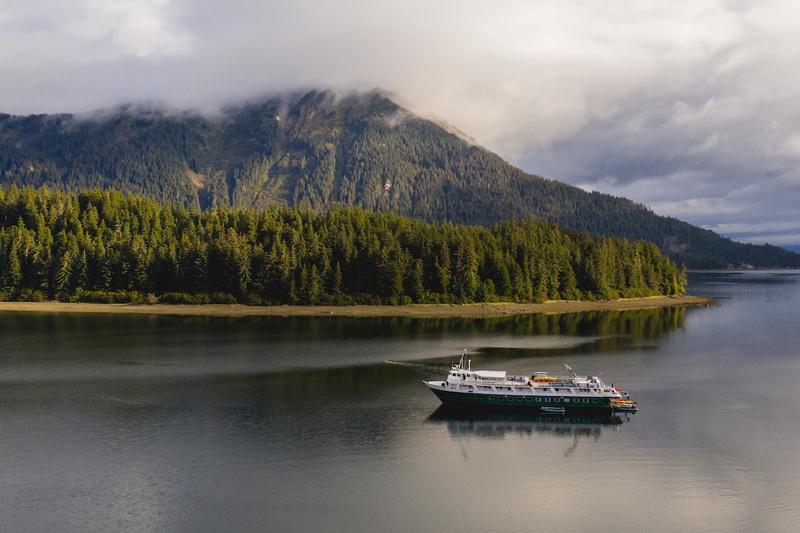 Yes, There Are Alaska Cruises This Summer Too!
The CDC guidelines for halting cruise travel only apply to large cruise ships carrying more than 250 passengers and crew. However, small lines such as UnCruise are running fully vaccinated Alaska and Pacific Northwest Cruises this summer. The line will operate a series of seven, 12, adn 14 night salings in Alaska this summer from May through September and seven night voyages in the Pacific North West from May through October 2021. These cruises will be fully vaccinated meaning that crew as well as passengers are protected and as extra caution the line will also be conducting COVID testing prior to departure just to make sure.
UnCruise will operate a veritable fleet of vessels in Alaska and considering the CEO lives in Juneau, I can't think of a better small ship line to get the full Alaska Experience. They will be sailing seven ships in Alaska this year, including: Wilderness Discoverer, Wilderness Explorer, Safari Endeavour, Legacy, Safari Explorer, Wilderness Adventurer, and Safari Quest. Cruises range in price from $3,895 for a seven night round trip Alaska's Glacier Country cruise from Juneau to $9,595 for an epic 14-night Eastern Fjords and Glacier Bay Cruise from Juneau to Ketchikan. Those are starting prices and more premium accomodation levels are available. Or, you could even charter the whole boat for $300-400,000 depending on the route if you want the ultimate Alaska cruise experience for just your own family and friends.
Other cruise lines including American Cruise Lines will also be sailing in Alaska starting on April 20, however they are not requiring guests to be vaccinated. Lindblad Expeditions will also be sailing in Alaska this summer starting in June. Alaska Dream Cruises is also sailing and offers small ship adventure style cruising. Like UnCrusie, Alaska Dream Crusies will sail fully vaccinated. Additionally, they have eliminated all buffet and self-serve food and beverage options as well as proof of negative results from a PCR test within 4 days of embarkation.
While these ships are able to sail despite the CDC guidelines for large cruise ships, they must still wear masks on board per the broader CDC order that applys to all travelers by air or sea. Additionally, testing and other health protocols may change from day to day so make sure to contact your travel agent for the latest details.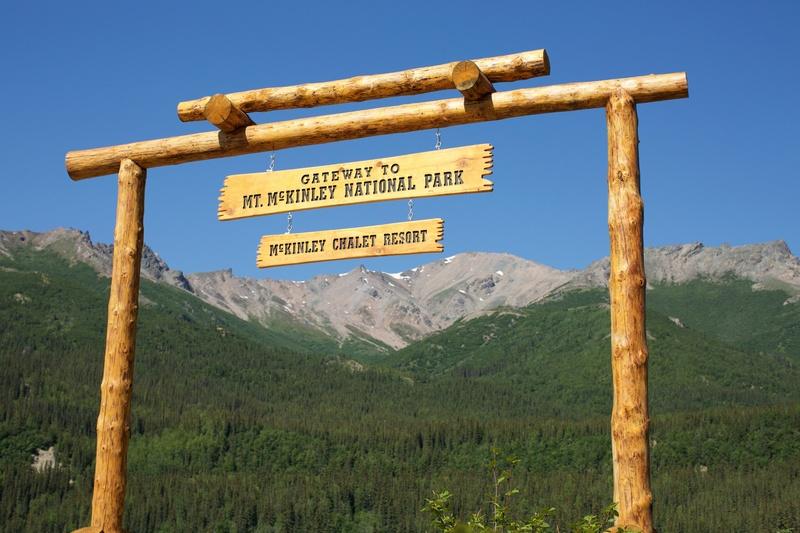 Hotels and Lodges Operated By Holland America Line and Princess Cruises
You guys know these names as legendary brands that have cruised the icy waters of Alaska for decades but what you might not know is that they don't just offer land and sea combo vacations ... they actually own their own lodges in Alaska. Westmark Hotels is a division of Holland America Line since 1987 and Princess Lodges is a division of Princess Cruises that operates the land portion of their Cruisetours. This year though, with no ocean cruise portion, you can still enjoy the legendary hospitality of their land-based vacations.
Westmark Hotels has six properties: Anchorage, Dawson City, Denali, Fairbanks, Sitka, and Skagway. These properties are a mix of traditional hotels and vacation lodges. However the McKinley Chalet Resort in Denali Canyon is probably the most iconic.
On the other hand, Princess Lodges properties are all designed around tours and maximizing your ability to relax and get close to nature. They have five lodges in Alaska and like Holland America Line can operate as either hotels or full tour packages that include rail tours, escorted tours on busses, as well as individual sightseeing experiences.
Rail tours allow you to travel across the Alaskan wilderness without worrying about being cramped in a bus or having to drive. These tours range from two day adventures from Anchorage to Denali National Park (with optional third day to explore the park) to weeklong tours that start in Anchorage and conclude in Fairbanks with three nights to explore Denali.
Both of these opportunities can be customized with additional sightseing activities and tours using Anchorage as a hub. For isntance, you can take a sightseeing boat from Anchorage to the Portage Glacier and get closer than you ever could on a big cruise ship, or you can spend time in Kenai and try gold panning or explore the fjords.
Summer In Alaska Might Just Be The Best Year To Visit and Explore
Normally, the tourist areas of Alaska are packed with excited visitors eager to see wildlife and glaciers but without the big cruise ships this year it will be a special experience unlike anything that has happened for nearly 100 years. Whales, orcas, and dolphins are going to be more active because they aren't being scared away by cruise ship traffic and on land the same will be true for bears, moose, and other animals that have become increasingly difficult to see as tourist traffic has increased.
Not only will the water, land, and air be even more clean and clear that it is normally the crowds will be fewer as well. In some cases this is due to covid protocals but it should also result in fewer lines and even more ability to just simply find your own space.
So, make sure to dress warm and get ready! Alaska makes a fantasic tourism destination in the summer. Even though we eagerly await the opportunity to cruise again next year, this year will be a unique opportunity that you won't want to miss!