Last week we talked a bit about the incredible opportunity that will be coming up next year to view the 2024 total solar eclipse from one of the most sunny places in the entire world, one that also happens to be in a fabulous cruise region - off the coast of Mazatlan, Mexico. While there are multiple options for big ship cruises, one option that we think will appeal to those looking for something more adventurous is to join UnCruise adventures for a Sea of Cortez sailing aboard Safari Voyager.
While we had a brief preview of their plans for the 2024 total solar eclipse, UnCruise Adventures has now officially opened bookings for a dedicated Baja California Eclipse Cruise departing April 6th, 2024. This one-time sailing will offer perfectly positioned viewing for guests off the coast of Mazatlán with only 66 available cabins.
The 7-night adventure cruise offers guests the ultimate way to experience the natural wonder of the total solar eclipse while exploring the picturesque waters of Baja, California, Mexico.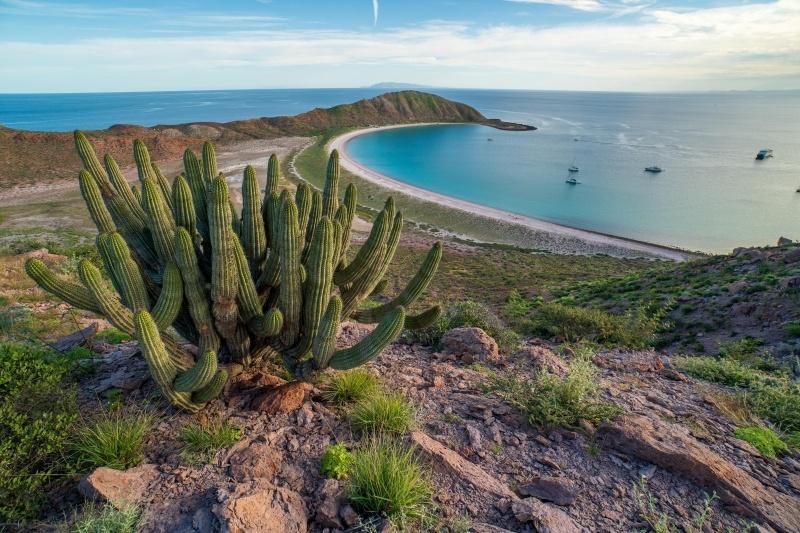 UnCruise Adventures has been the leading small-ship adventure cruise line in Baja California, Mexico for decades. This means that they know what to do and where to go, giving guests added security in their knowledge and detailed itinerary of the area. The meticulously created eclipse sailing includes not only a total solar eclipse but an adventurous playground of steep red bluffs, sun-kissed private beaches, charismatic marine life, sea lion snorkels, and exotic adventures that you simply can't find anywhere else on Earth.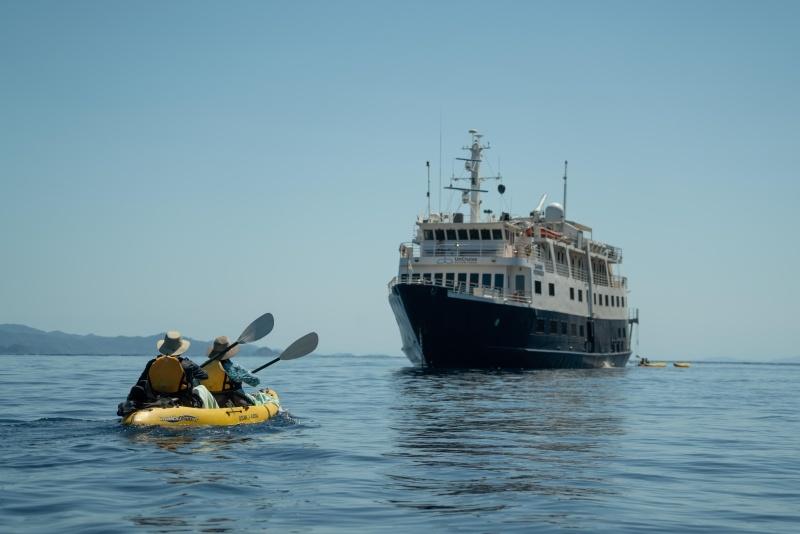 "I highly recommend the Eclipse Cruise for anyone looking for a truly unique and adventurous experience. Our Belize 2023 Eclipse Cruise sold out quickly and we are expecting the same for the 2024 Baja Eclipse Cruise," states, Captain Dan Blanchard, CEO of UnCruise Adventures. "I'm incredibly proud to be a part of the Baja California Sur community and support local tourism and growth. This is what makes over 25 years in this industry worth it."
2024 Baja California Eclipse Cruise Highlights:
Ease of flights with roundtrip entry and departure into San Jose del Cabo with safe tourism guidelines. Airport transfers are included.
Expert positioning for optimal viewing of the celestial event, ensuring that you witness the awe-inspiring moment of the moon passing in front of the sun.
Opportunity to discover the rich history and culture of Baja California Sur, like the early explorers of John Steinbeck to the modern-day conservation efforts that preserve the natural beauty.
Experienced guides and naturalists onboard every trip take you on a journey through the historic areas while visiting the port of La Paz and immersing guests in the region's rich culture and history.
Daily activities to get up close and personal with the region's marine life: Snorkeling, kayaking, and stand-up paddleboarding are all included, allowing you to explore the region's crystal-clear waters and diverse marine life.
A perfect blend of comfort and adventure, with comfortable accommodations, gourmet meals, and friendly crew and a limited number of guests for a more personalized journey.
Network and adventure with like-minded travelers: This is an opportunity to not just explore the region but share stories and friendships with adventurers with similar interests.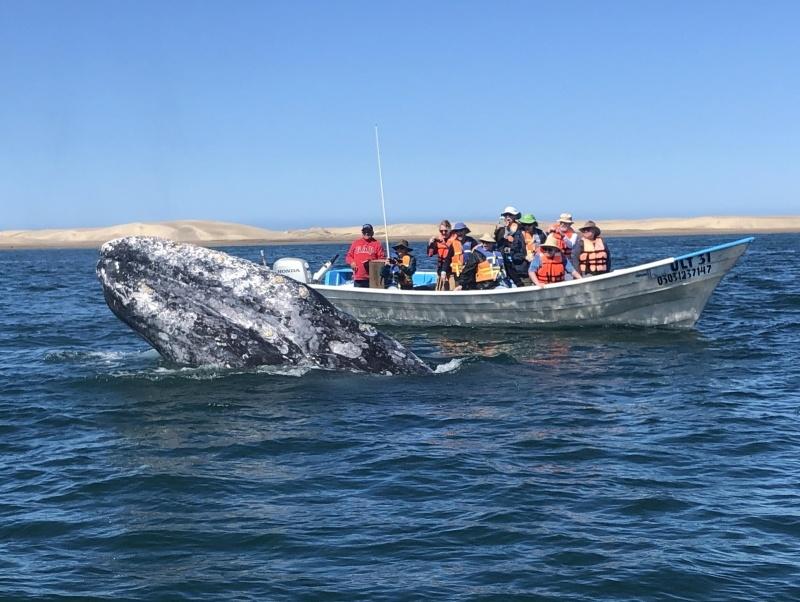 UnCruise is the leader for this kind of cruises where you will be experiencing something like this in a way that few others will ever be able to. While they may not have the fanciest rooms or the most gourmet chef's table dinners - what you get here is something even more unique and exciting. Don't worry though, you'll still be taken care of ... think of an UnCruise as the glamping side of the cruise industry.
On the 66-passenger Safari Voyager, that includes chef-prepared meals, top-shelf drinks, and food sourced as locally as possible for the freshest possible ingredients.
This 2024 Baja California Eclipse Cruise itinerary will take guests on a journey through the history of the region by land and sea, complete with all-inclusive perks that include all gear, excursions, national park fees, meals, beverages, including premium spirits and wine, personalized services and airport and overland transfers.
If this UnCruise Total Solar Eclipse cruise sounds like something you're ready to try, call your travel advisor - Heather from Flow Voyages - 630-779-9302 or email her today!