Royal Caribbean's Navigator of the Seas is the first to make a big step forward in alternative fuels for cruise ships. While the glitz and glam future may appear to be focused on hydrogen fuel cells, LNG, and even farther out - perhaps even small nuclear reactors, renewable diesel for marine vessels is an important interim step that will allow for more sustainable operations and a net reduction in carbon emissions produced by the ship.
Navigator of the Seas set sail yesterday from the Port of Los Angeles on a Mexican Riviera cruise and will for the first time, be sailing with renewable diesel for part of it's fuel needs. This comes less than a year after they unvieled their comprehensive Destination Net Zero decarbonization strategy and even bigger steps are planned for the future such as their new line of Icon-class ships, debuting in early 2024, which will be powered by LNG fuel for even lower carbon emissions.
The renewable fuel being used by Navigator of the Seas contains less carbon than traditional marine fuels. While this fuel is produced from renewable raw materials, the production process for this fuel makes it molecularly identical to traditional marine gas oil — creating a "drop in" fuel that can be safely used with the ship's existing engines.
The cruise company plans to continue using lower carbon fuel to meet part of the Los Angeles-based ship's fuel needs as it evaluates the feasibility for long-term use, with ambitions to expand its usage to other ships across the fleet. This follows a similar trial by the Group's joint venture partner, Hapag-Lloyd Cruises, which is exploring a different process for developing a sustainable biofuel.
For the trial, Royal Caribbean Group has partnered with World Fuel Services to supply the renewable fuel to Navigator of the Seas. The Jankovich Company will deliver the fuel on behalf of World Fuel Services to the ship while at the Port of Los Angeles. Once fueled, Navigator of the Seas will set sail to Mexico.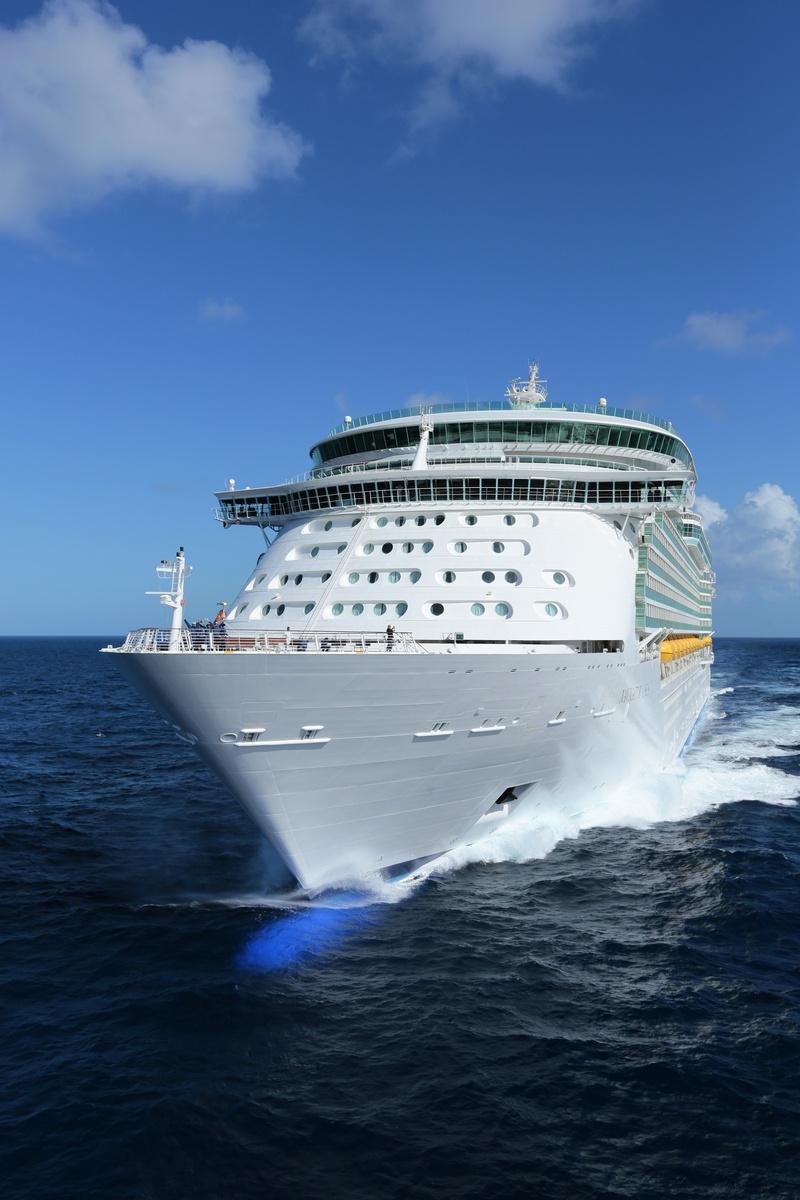 In addition to testing the use of biofuel aboard Navigator of the Seas, Royal Caribbean Group is set to debut the cruise industry's first hybrid-powered ship in summer 2023, as part of Silversea Cruises newest class of ships, the Nova class. The Group is also working to reduce emissions while at port by investing in shore power on its ships and collaborating with key cruise ports for its use. For example, in 2021, Royal Caribbean Group signed an agreement to bring shore power to PortMiami, which will enable ships to use electricity at port instead of burning fuel. The company also is introducing a new zero-energy cruise terminal in the Port of Galveston, Texas, that builds on its sustainable design efforts and will be a LEED-Gold certified facility.