Most mass-market cruise ships are designed for the North American market, and specifically the Caribbean, even when the sail in other parts of the world. Over the past few years though we've been privileged to sail on two vessels that were custom designed for the Chinese market but then transferred to the West Coast instead. Norwegian Joy was the first and in that conversion, most of the "Chinese features" were eliminated but on Majestic Princess many of them were retained to potentially create a fantastic experience for folks sailing from Los Angeles.
Any time you design something for a specific audience or market and then change things, it is going to be a challenge. There's some things here that worked better than others, and so we're going to divide this cruise review into three sections:
Asian Features Unique To Majestic Princess
Royal Class Cruise Ship Features We Loved
Experiences That We Think Could Have Been Better
It is also important to note that winter 2022 was a very difficult time for the cruise industry as from week to week the passenger load could fluctuate significantly … even though staffing couldn't be as flexible. Luckily, we had an excellent experience when it came to all aspects of interaction with the crew. However, some items such as food service and limited items in the buffet may not be typical when you sail on Majestic Princess.
Majestic Princess is currently sailing out of Los Angeles but heading north to Alaska for the summer before a short return to Los Angeles before relocating to Sydney for Australia cruises.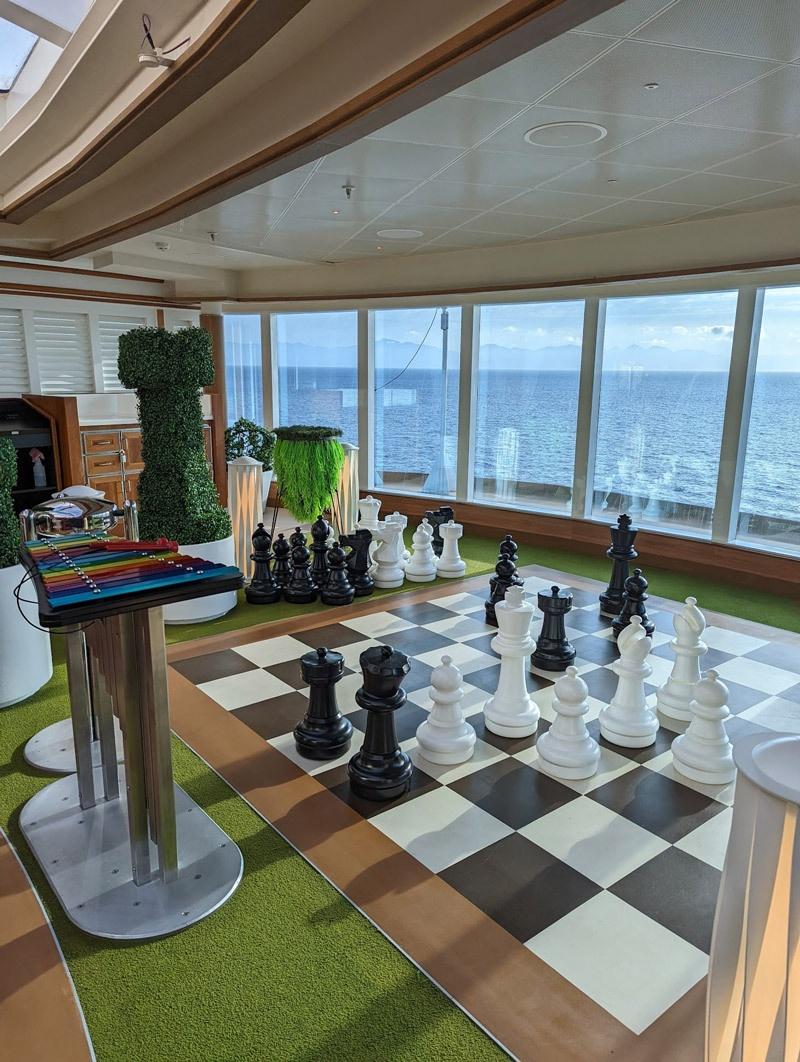 Asian Features Unique To Majestic Princess
This is really where I think Majestic Princess shines, even though it was clear they removed several features that would likely be more popular in the Asian market. For instance, it is the only ship to feature the Hollywood Conservatory, a quiet garden like area at the front of the ship that is normally reserved for the paid Sanctuary experience (an additional $40 per day on most ships).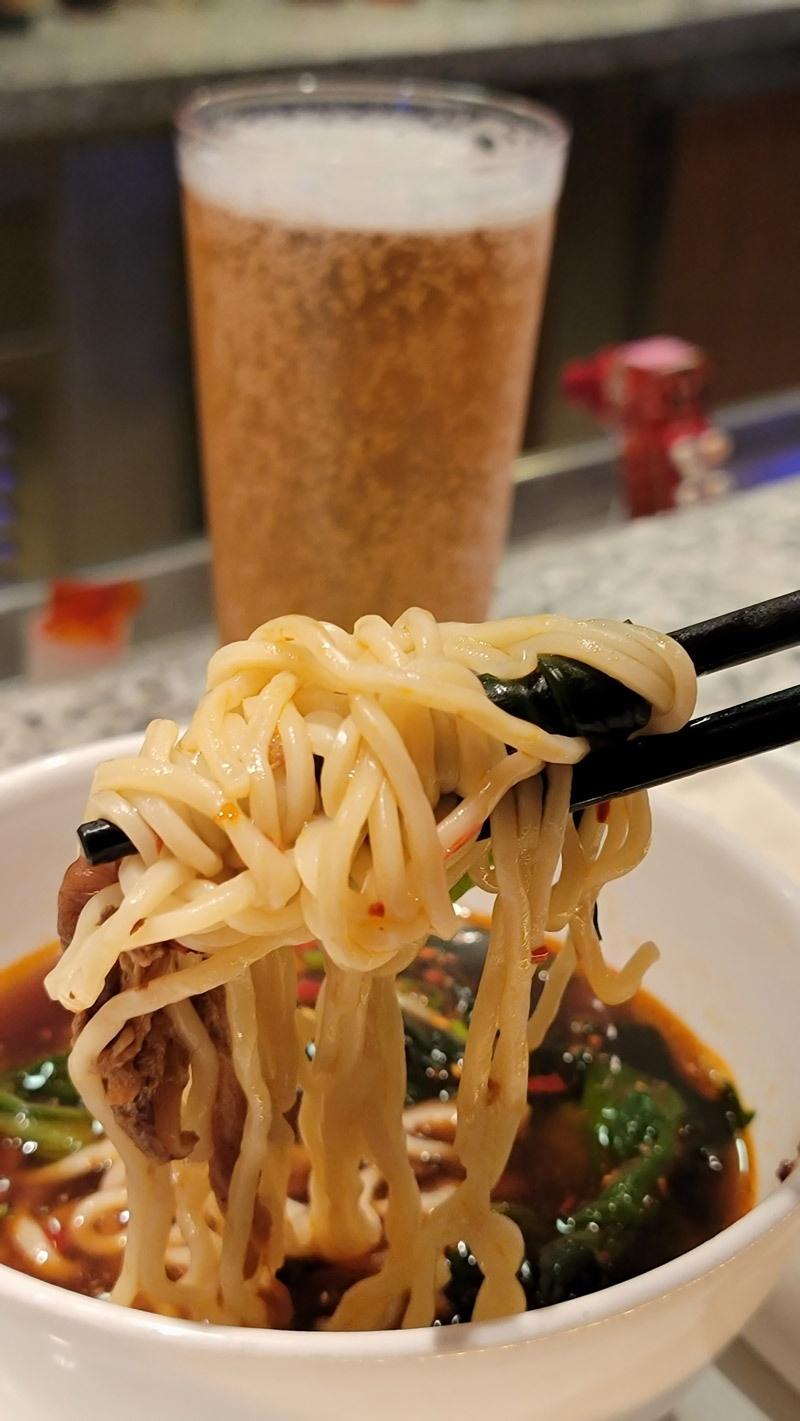 Majestic Princess also features a fantastic noodle bar and Harmony modern Chinese premium restaurant experience. While the noodle bar was our favorite place to eat on the ship, unfortunately Harmony fell well short of our hopes and expectations.
However, while talking with our Chinese friend who traveled with us, his experience was different than mine. While he described it as very Americanized "like a PF Changs", the host asked if he and his wife would like a "Chinese experience" and there were apparently menu items and other aspects that were not what "white people" like myself experienced. This was a very disappointing misunderstanding of the American market, believing we were looking more for American Chinese than something culturally unique.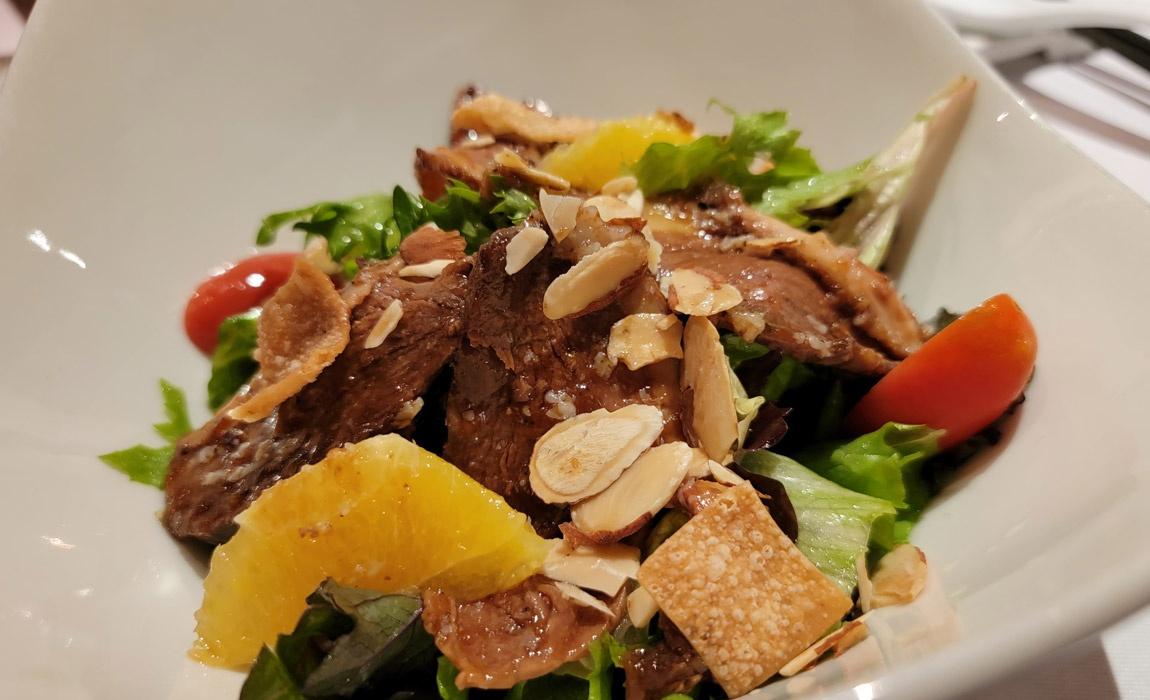 Realistically though, most customers sailing Princess (or any mass-market line) are probably more comfortable with a steakhouse and Italian experience so perhaps this was by design and I was just expecting too much since I love going to more authentic Chinese restaurants on land.
Throughout the ship there were other nods to Chinese culture in artwork but don't worry … this is not a "Chinese cruise ship". If you simply want a Princess Cruises experience then you'll be very happy.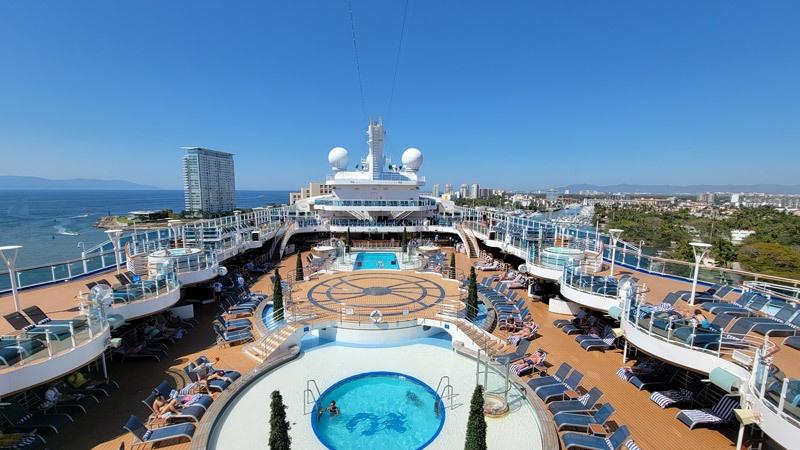 Royal Class Cruise Ship Features We Loved
Majestic Princess is the third of Princess Cruises Royal Class cruise ships. She was launched in 2017 and will be replaced in the west coast cruise market by Discovery Princess in just a few months for cruises out of Los Angeles serving Pacific Coastal and Mexican Riviera itineraries.
At 144,216 GT this is not a small vessel but it felt well laid out and despite the fact that we selected a cabin right in the bow of the ship it was extremely stable in swells and still very walkable to get to everywhere we needed to go.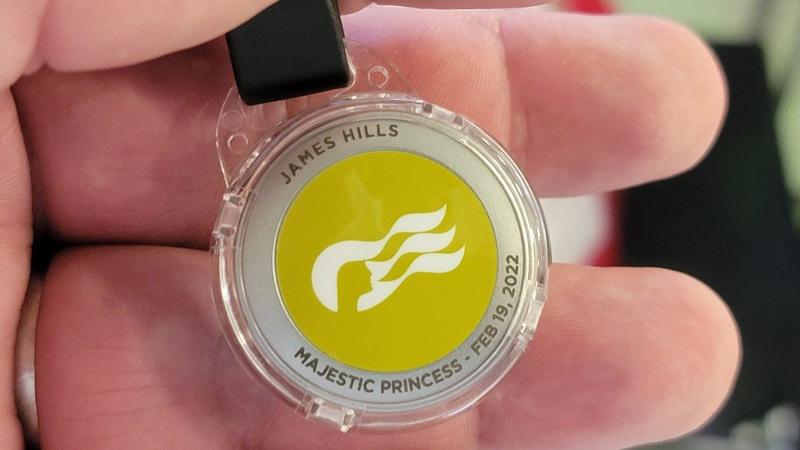 One of the absolutely killer features that will make us return for another Princess cruise is the "MedallionClass experience" system. We'll be talking a bit more about this in a future article but it transformed the cruise experience on so many different levels. Perhaps the most obvious way was that there was no worrying about keycards on lanyards around our necks. (To be fair, we now wore the medallion on a lanyard instead - but could have selected a bracelet.)
Unlike other cruise experiences where you have to slide a card into the reader on the door or even tap it to unlock the door, on Majestic Princess the door recognized you when you approached and welcomes you then unlocks the door.
Other aspects of the cruise experience were similarly enhanced because the crew knew who was there and during the initial booking phase before your cruise, guests can add their preferences and those are easily accessible on the tablets that waiters use for taking orders. This is similar to what we found on Virgin Voyages and I believe Royal Caribbean has a similar system as well but it seemed to work very well on this ship to improve the service quality and make it more seamless.
Perhaps even more exciting was that there was never a moment of sitting and waiting for a crewmember to walk by and ask if we wanted something to drink or eat.
Instead, virtually anywhere on the ship - including our cabin - we could open the app and order drinks as well as food and they were delivered within a few moments.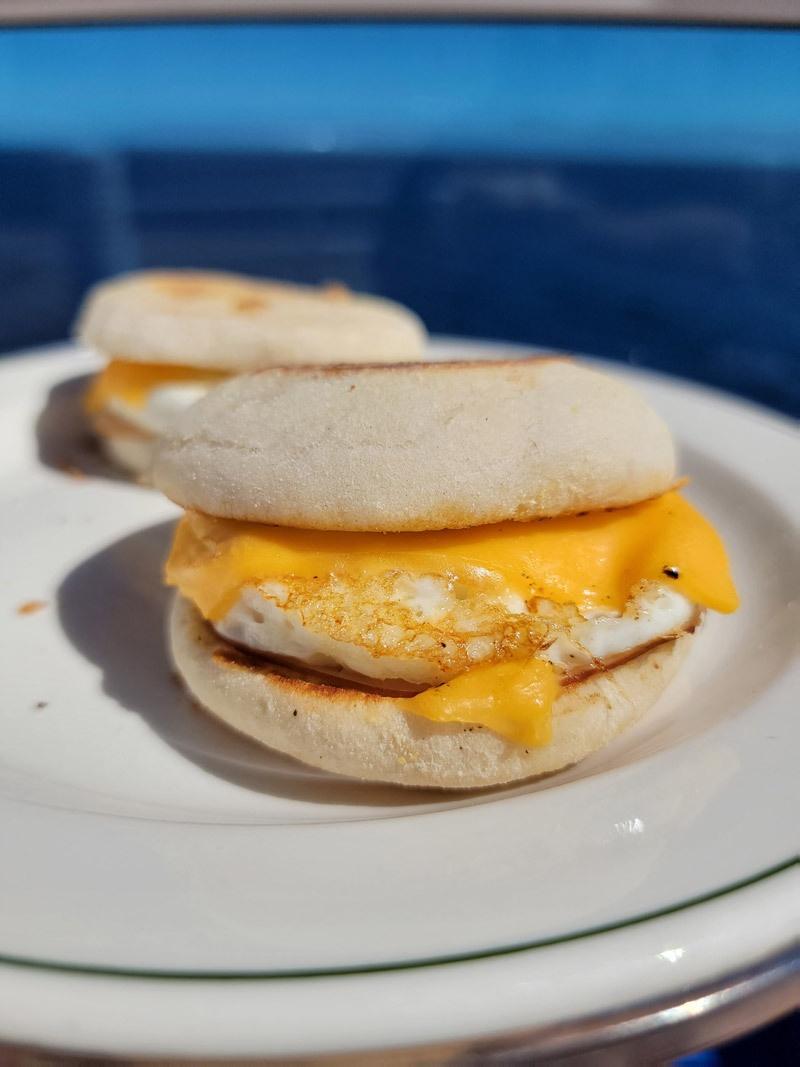 One day as we passed by the tip of Baja where there were tons of whales playing, we chose to simply sit out on deck instead of going to the dining room for breakfast. The experience of ordering Irish coffees and breakfast sandwiches while keeping our eyes peeled for whales spouting was honestly one of the highlights of this trip. We didn't have to get up and go to the bar or even sit near one. It was all done via the app and they could find our location easily because the medallion tracks your location.
Crew members did see we were a bit chilly though and offered us blankets too … that was a nice touch :)
That's something we couldn't have done on any other cruise ship - though I'm sure everyone else is working towards something similar.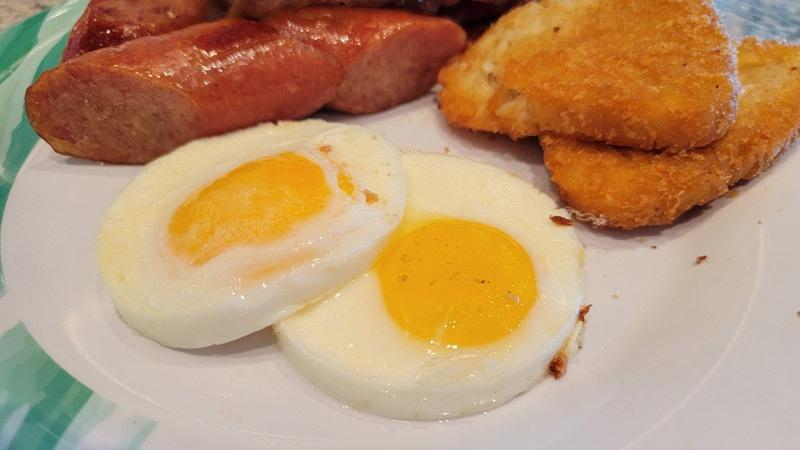 Experiences That We Think Could Have Been Better
For a ship as big as Majestic Princess - passenger capacity of 3,560 - I was surprised that it didn't have more speciality dining options. On this ship we had Harmony (Chinese), Sur La Mer (Frenchish) and Crown Grill (steakhouse) as well as Alfredo's pizza but it would have been nice to have more specialty dining options such as a pizza place as well as a full Italian restaurant or maybe other concepts such as Mexican, Seafood, or even a sushi bar.
Additionally, in our experience - with the exception of Chopsticks Noodle Bar and Alfredo's - food really wasn't a strength on this Princess cruise. While nothing was bad, certain things that I expect on a cruise such as smoked salmon and fresh eggs benedict at breakfast weren't readily available. Instead what we found at the breakfast buffet was pre-made "McDonald's eggs" and the eggs benedicts were always hard. There was no omelet station at the buffet or similar made-to-order options as we enjoy on other ships.
Similarly, unique international features that I enjoy for breakfast such as pickeled herring or smoked salmon was absent though I had it in the main dining room for breakfast.
The story isn't all bad though. Two spots did stand out for drinks, though cocktails were inconsistent in preparation. The first was Good Spirits At Sea which is "craft cocktail" experience that is blended with entertainment where they have cameras and video screens to show the audience as the mixologist creates drinks. Unfortuantely the drinks were highly inconsistent and so we got both some of the best drinks during our voyage ... as well as ones that were frankly "just ok".
Thankfully we had the Premier Beverage Package and so pretty much all of our cocktails, wines by the glass, and specialty coffee drinks were included. We made very good use of this!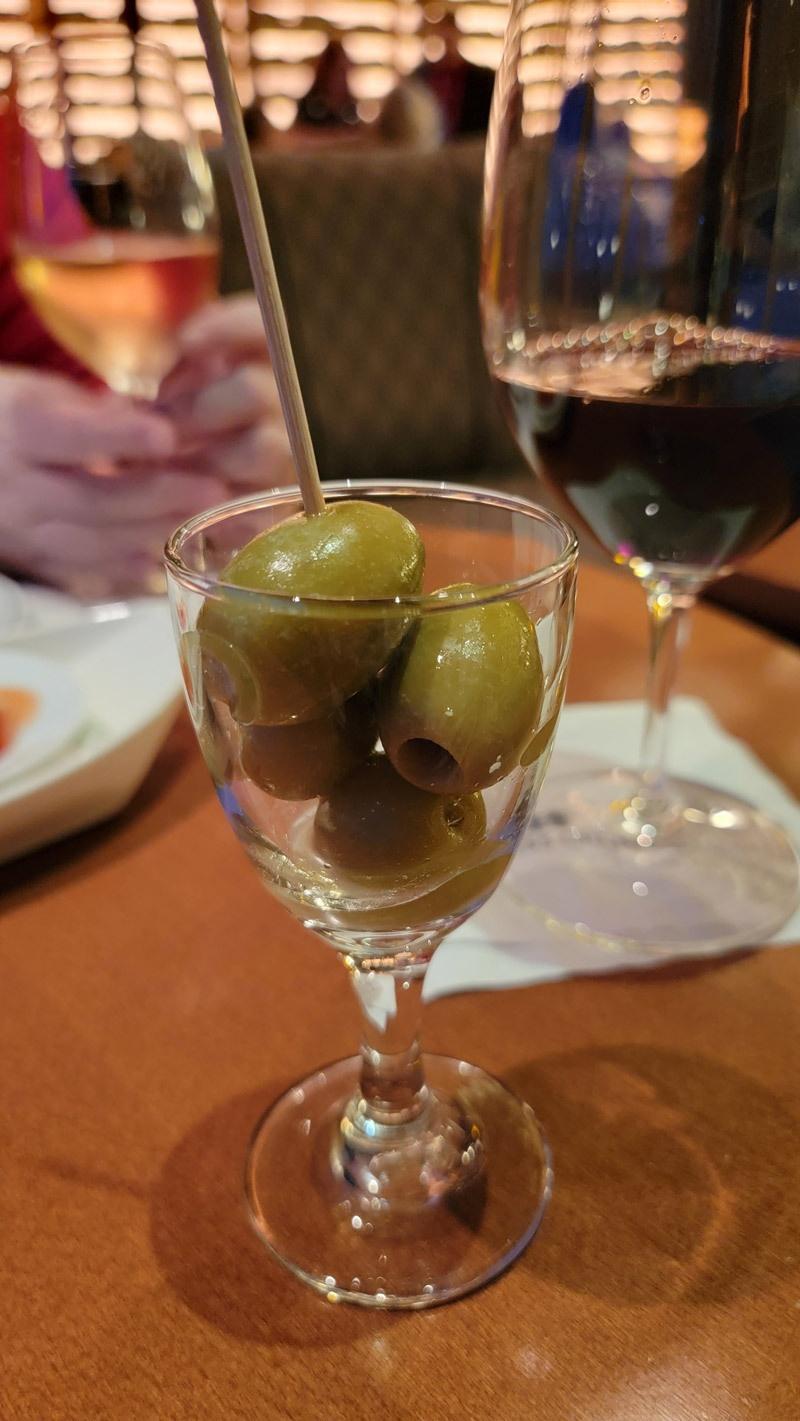 The second spot that unsprisingly became our "go to" was the wine bar since not only did they have fantastic service here with very friendly servers but a good wine selection and in the evening they also had light appetizers such as fried tofu and olive.
As I mentioned before, it is very tough right now with supply chain issues and a fluctuating passenger count, so these inconsistancies might be something that isn't typical and could already be resolved. There were some shining stars though as far as food is concerned - Alfredo's was absolutely fantastic and so was Chopsticks. Similarly, Sur de Mer was imaginative and while most folks probably aren't as open to exploratory concepts, I actually sorta liked the experience there.
However, the general feeling I got was that compared to the product we experienced on Virgin, Holland America Line, and frankly even on Carnival … this wasn't a cruise for foodies. You won't go hungry. You will always find something to eat and enjoy … but food is not the reason to pick this ship.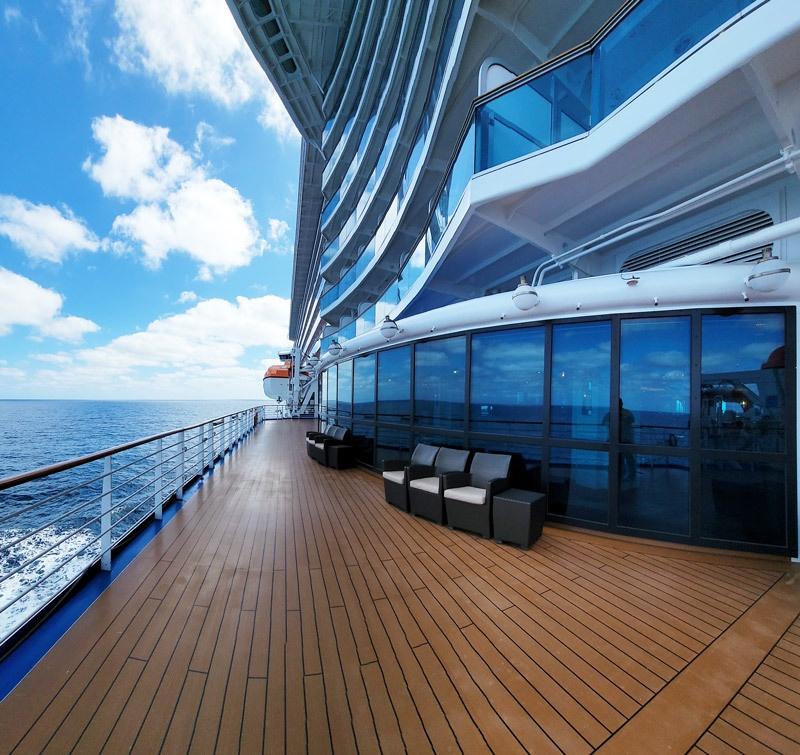 Should You Book A Cruise On Majestic Princess Or Try A Different Cruise?
Despite some hiccups I would absolutely book another cruise with Princess and without hesitation I would love to try Majestic Princess again. MedallionClass is a gamechanger and made our experience extremely seamless. Additionally, the ship had plenty of outdoor space where you could just relax and enjoy looking out at the ocean. While our cruise was at about 40% capacity and so truly any corner of the ship had plenty of space, the comfortable chairs spread out on the sides, back, and top decks of the ship will prove to be a wonderful feature as they ramp back up to 100%
When combined with the ability to order drinks and food directly to "your favorite spot", it really changes the dynamic of the cruise experience for the better. For instance, at some point we're going to want to be back huddled together in a crowd again for certain things. However, when you are on vacation, the ability to get some privacy to be with that someone special and just sip coffee, tea, or a cocktail while watching the waves is ultimately what makes an experience special for many of us.
I'm very happy that Princess continues to support the west coast cruise market with plenty of Mexican Riviera and California Coastal cruises from Los Angeles. Additionally, we look forward to trying Diamond Princess when they deploy it to San Diego later this year offering similar itineraries as well as Discovery Princess when it comes to LA in a few months as well.
Make sure to also check out our photo gallery with more images over on ManTripping.com's post "Scenes From Our Mexican Riviera Cruise On Majestic Princess".
As always, if you are looking to book a cruise on Majestic Princess or something else, please make sure to contact Heather Hills at Flow Voyages. She can be reached through her website or you can call: 630-779-9302.