Our family just returned from our first Alaskan cruise. And it was one of the best vacations we've ever taken. On board were myself, my wife, our three kids (aged 11, 12, and 13), and my mother-in-law. Our cruise was a 7-day adventure from Seattle, Washington to three ports of call in Alaska, one in Canada, and the spectacular Tracy Arm Fjord. This was, coincidentally, not our first cruise, but was our first family cruise with everyone on board.
There are a lot of reasons to choose Carnival for any family cruise, but a cruise to Alaska is often a once-in-a-lifetime experience and is very different from the usual tropical sailings most of us associate with cruising.
An Alaska Cruise Is Not Like Any Other Cruise
It's important to realize that an Alaskan cruise is nothing like a Caribbean or Mexican Riviera cruise. The weather is a lot less predictable, the window for cruising is relatively short (usually 3-4 months each year), and the costs are almost always much higher. Most people who take an Alaska cruise will only do so once in their lifetime. It's a must-do bucket list item for most of us, but it's also often an expensive one as well.
Knowing that, it is important to understand that if you're taking the whole family on a cruise to Alaska, there aren't too many family-friendly options available. Most of the cruise ships that go to Alaska are smaller and they often cater to couples or seniors. Which means they do not have water slides or on-deck games that kids might enjoy. Carnival, of course, is one of the exceptions.
One thing that is also important to note is that unlike going to a beach resort or something on land, cruises have strict minimum age policies for unaccompanied guests, including young adults. As a result, you can avoid much of the craziness you might find with young partiers.
We cruised on the Carnival Splendor, one of the cruise line's most unique ships with wonderfully fun 1930s-themed decor, a decidedly pink and copper color scheme, and a size that's about in the middle between the usual smaller crafts that most more exclusive Alaska lines employ and the larger, more hotel-like cruise ships that cannot enter the fjords or port in some places in Alaska without tendering (sending small boats ashore).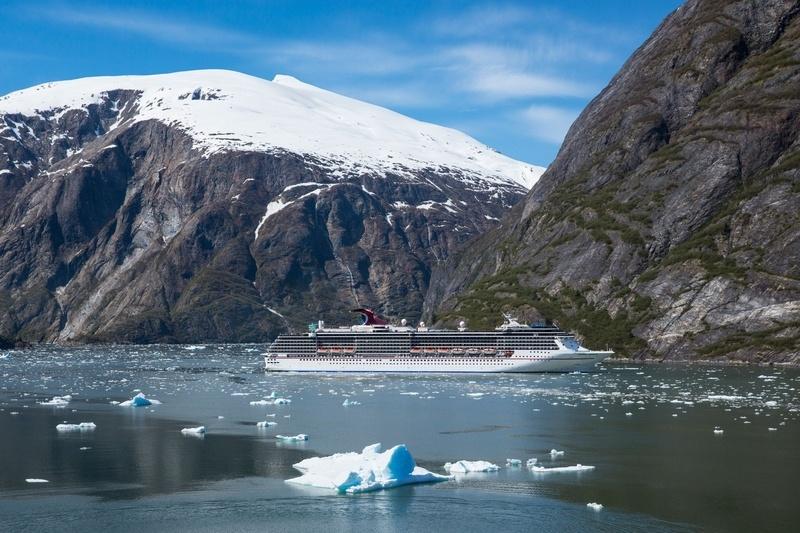 Carnival has three ships of about the Splendor's size doing cruises to Alaska. The Miracle and Spirit are the other two, each of which is one deck (size class) smaller than the Splendor. Most of Carnival's larger cruise ships will be found doing Caribbean or transatlantic cruises.
It should also be said that excursions for Alaska adventures are far more expensive than are most tropical excursions. Because of the limited time they're available and the smaller sizes of most excursion groups, it can cost hundreds of dollars per person to go adventuring on planned excursions. We opted for a whale watching excursion only after getting a last minute discount on the dock as the salesperson tried to fill the last few seats on the boat. A $1,200 trip for the six of us was now $600. But don't count on that being the norm. Most of our shore time was spent wandering the shops, looking at the local wildlife from shore or treeline, and sampling foods and other things. We had no excursion planned for Ice Strait Point, for example, but the kids had a great time checking out the starfish when the tide was out and skipping rocks from shore after we'd checked out the old cannery and its shops.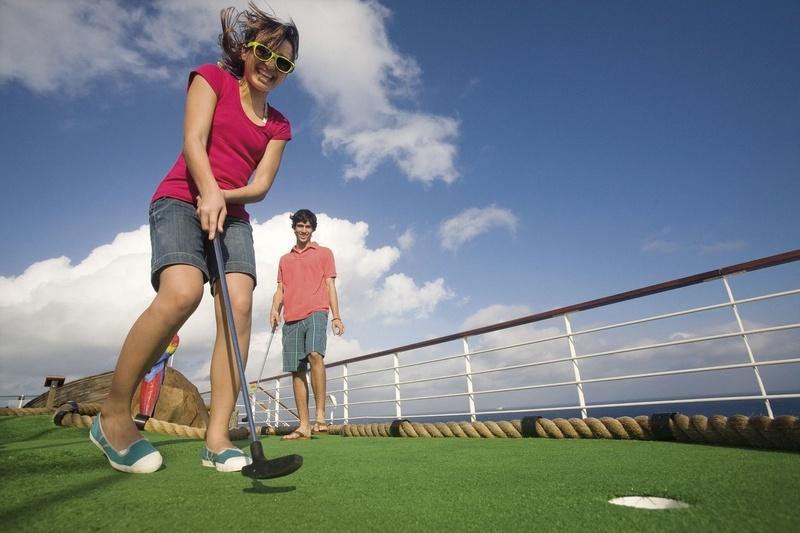 Most Carnival Ships Are Made for Family Entertainment
When it comes to bang for the buck, Carnival has more family friendliness than most other cruise lines. Sure, there are plenty of options for adults too, like 18+ comedy clubs, the adults-only hot tub deck, the casino, and the bars. But there are a myriad of things for kids to do as well.
The first stop is the least exciting, but is actually a great place to gather. That's the ship's library. There you'll find a few tabletop games, books to borrow, plush seating, and tables. Sitting down for a game of cards, some Sorry, checkers, or even a family-splitting game of Monopoly is a great way to get together. We found that the library, being usually centrally located on the ship, was a great meetup area to gather everyone to.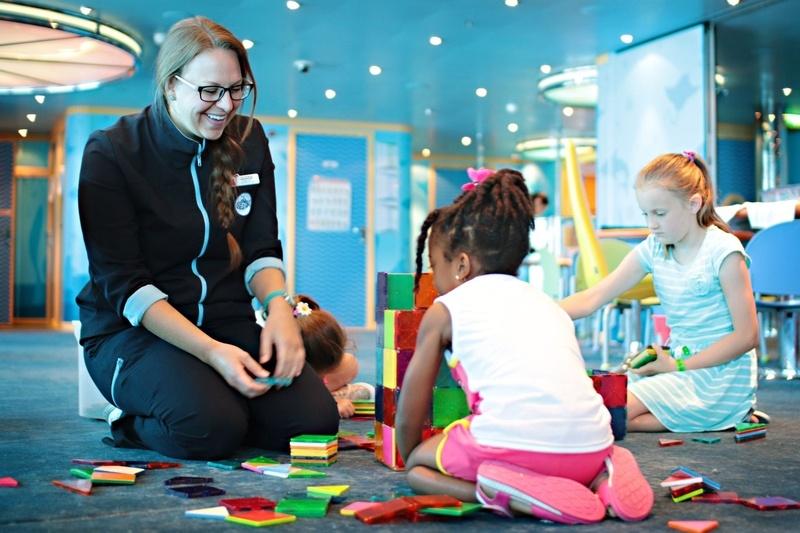 Near the library, at least on most ships of the Splendor's size, will be at least one of the kids' clubs. Usually the pre-teen or teen areas called "Circle C" and "Club O2" respectively. We'll talk more about these and the small kids' clubs in a minute. But know that they are good family-friendly spaces for kids when the parents want some alone time. Or, as is usually the case, when the grownups are "being lame" and the kids want something more interesting than sunning on the deck.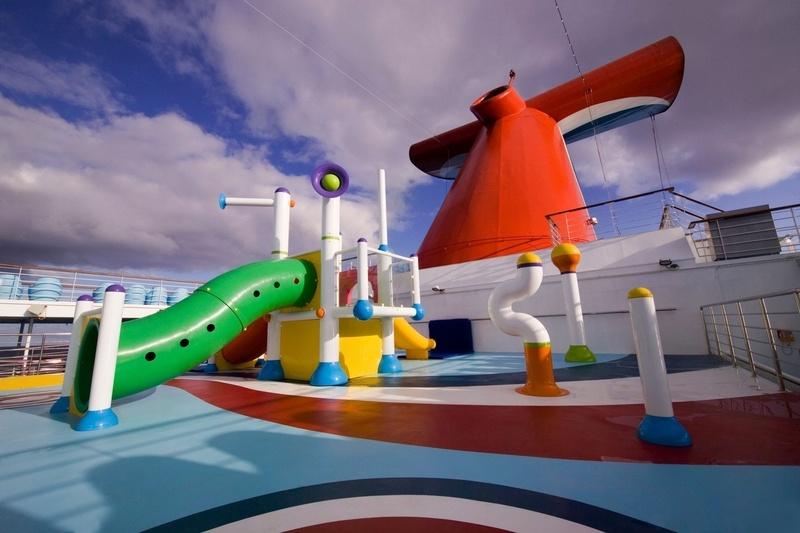 Most Carnival ships of the mid-size and larger also have water slides, miniature golf, and other games the family can play together. Plus dining, whether buffet-style on the Lido deck or in the three-course restaurant, is also designed with families in mind. Not to mention the various on-board activities the Cruise Director and activities personnel will have lined up, like trivia, dance classes, Simon says, and other on-deck or in-theater games.
What's not as well known is that most Carnival ships will have a pub-like bar that is usually only open in the afternoons and evenings. For the rest of the day, it will remain open but not serving. On the Splendor, we realized that the foosball, shuffleboard, and billiards tables were open and generally empty during those times of day. We had a lot of fun playing these games during the off-peak times on board. It's worth wandering around during a day at sea to find these little tucked away gems.
And in general, the staff on board a Carnival ship are used to kids and treat them well and are always there to help if a child is looking for parents or something to do.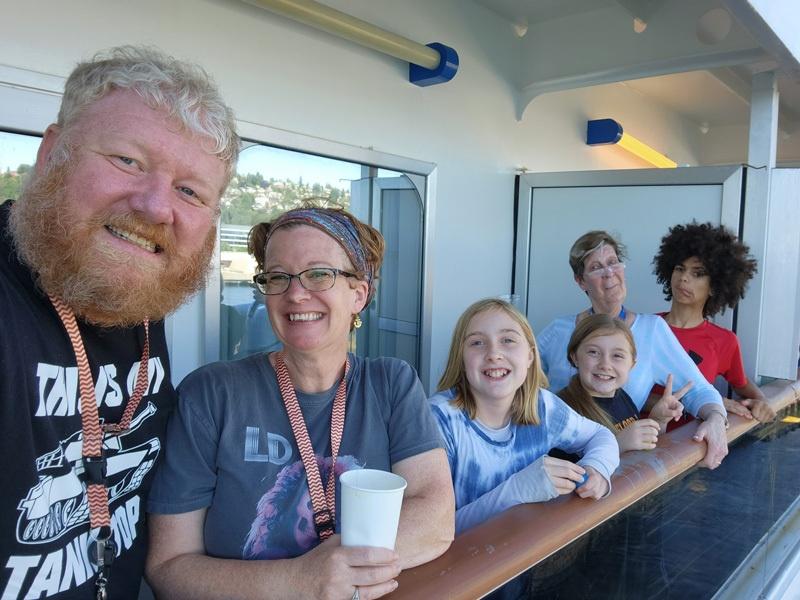 Most Carnival Staterooms Are Kid-friendly
If your cruise is booked for the number of people going, you'll have accommodations for them in one or more staterooms as you book. On our cruise, we booked a balcony room and an interior room. The balcony room could sleep up to three while the stateroom had four beds, two of them upper bunks. The kids loved the upper bunk option and we booked that room to be directly across the hall from the balcony room. Upon embarkation, we went to the customer service desk and had both rooms keyed so that we'd have access to both rooms between all of us.
Most Carnival ships also have adjoining room options and family suites for the same purpose. We based our choice on budget, our childrens' ages, and the number of adults. Getting two adjacent balcony rooms and asking to have the divider between them opened is another option to consider.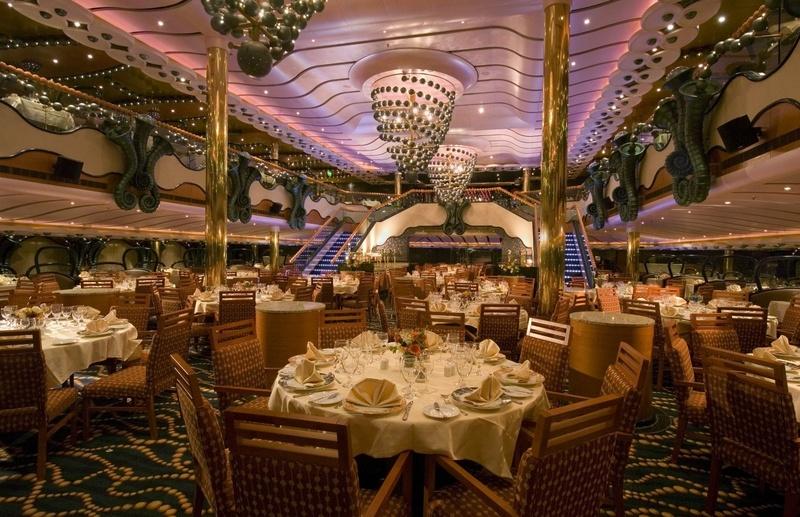 Anytime Dining Gives Flexibility Without Losing the Greatest Cruise Perk
For those who are veteran cruisers, it's well understood that one of the highest (if not THE highest) perk is the food. Especially in the dining room, which serves three-course meals and has the service quality of a fine dining restaurant. These evening meals can be booked at a specific time nightly or as anytime wherein you choose the time via the Carnival App while on board and wait for a table to be ready.
Not every cruise line offers this kind of flexibility and not every cruise line is as conducive to family dining as is Carnival. That is one of the main reasons we prefer Carnival for an Alaska cruise. As a pro tip, if you get a group of waiters that you really like, request them when seating so you're put at their table every time. Once you get to know your wait staff and they get to know you, you'll have personalized service and can get perks like asking for the next day's menu or pre-ordering to accommodate food allergies or the like. Our son, for example, loves the shrimp boat appetizer and the waiters would, once we sat down, ask him if he wanted one. Since you can order anything you'd like, he wouldn't miss out on other appetizers later, but could have those shrimp right off the bat. We had similar experience with our "usual" dining drinks and the like. It's well worth getting to know your dining room staff for every meal you eat there regularly.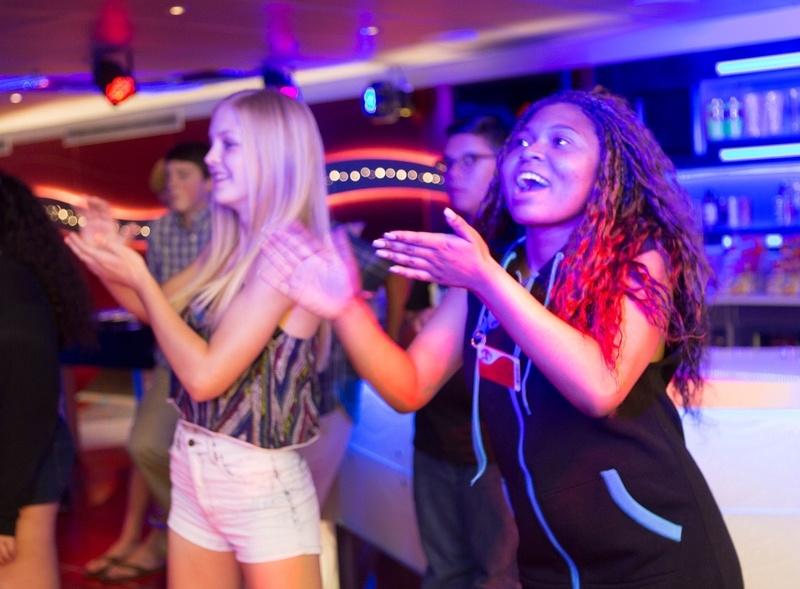 Carnival Has On-board Kids' Activities and Safe Environments
As mentioned before, Carnival has kids' clubs for every age group. Younger children aged 2-5 can be checked by their parents into the Penguins club and day care for crafts, fun activities, and more. These aren't fixed times and parents can come get their children whenever they'd like and bring them back later if they wish.
Likewise the Stingrays, for kids 6-8, is also parent check-in and check-out and has age-appropriate activities for kids of that age group. The Sharks, age 9-11, must be checked in by parents on their first day, but can otherwise check themselves in at will and require only a parental OK to check themselves out (that is up to the parents and can usually be done via the Carnival HUB app or in person). Finally, the Circle C and Club O2 areas for kids aged 12-14 and 15-17 (respectively) allow kids to come and go as they wish without parental supervision and host many great activities and get-togethers for pre-teens and teens.
These clubs for the older kids, as well as some of the family-only areas for those with a family suite, have gaming consoles, board games, supervised excursions around the ship, and other fun activities. Since most Alaska cruises have fewer children on them, it's more likely that there won't be any waiting or large group frustration. The same can't always be said of summertime Caribbean cruises.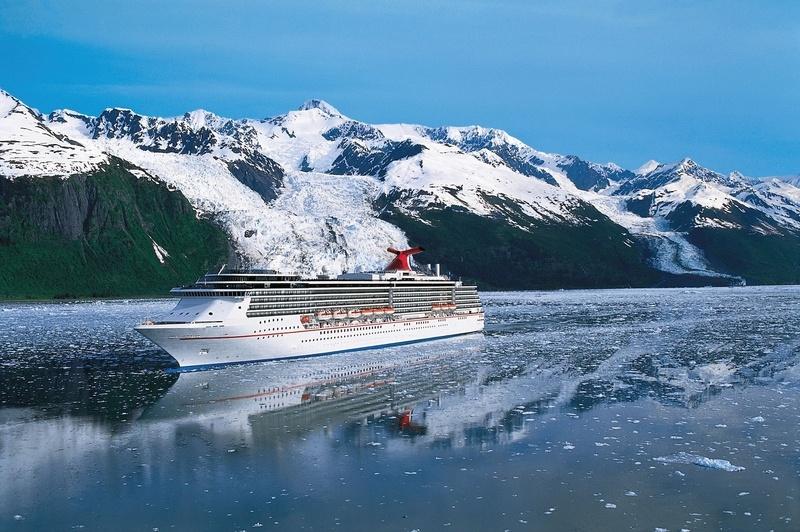 That's Why We Chose Carnival for Alaska
All of these reasons are why we chose Carnival for our Alaska cruise. Cruises to Alaska may not be for everyone. They're certainly far more expensive than most Caribbean cruises during the summer, especially when factoring in hotel and airfare from the few ports that these cruises leave from. But it's a once in a lifetime thing and taking the whole family made for memories the kids will carry with them forever. Which, in the end, is the whole point.