For the past nearly two years we've been speculating about what cruising would be like when it returned. Without a doubt the sheer amount of debt incured by an industry litterally put on pause for this long without guests paying for cruises is going to cause a lot of problems. As we are starting to see however, some ships have resumed operation at a level that is less than perfect. Other brands though, have taken the effort to turn their ships into litteral ambassadors and that's what Holland America Line has done with Koningsdam. We are sailing on Sunday for a seven day coastal California cruise, but today we toured the ship during a special media preview. Here are our thoughts.
This article is based solely on my initial impressions after spending half a day touring the ship. I look forward to updating my thoughts once we return from our actual cruise but based on this experience, I'm even more excited for our upcoming cruise.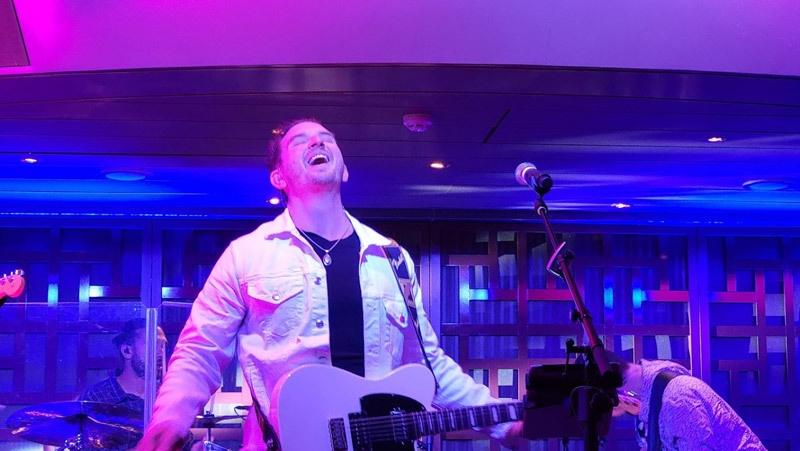 This Isn't The "Newly Wed and Nearly Dead" Holland America Line
We have sailed with Holland America Line previously on a repositioning cruise to Alaska on one of their older ships that is no longer in their fleet. While we enjoyed that cruise very much. We left the ship realizing that our future cruises with Holland America Line would be ones where we were seeking an experience of pure relaxation where we could have good food and drink ... but then just simply return to our cabin to watch movies between trips around the deck watching the waves. There's ABSOLUTELY NOTHING WRONG with that. I don't mean that as a criticism of the brand or the ship and there are times when we sincerely look for that experience.
Koningsdam though is a completely different beast that appears to be a unique experience that blends elegance with adult fun. This includes the "Music Walk" area featuring BB King's Blues Club, Lincoln Center Stage, Billboard Onboard, and RollingStone Rock Room and continues like this throughout the ship with cuilinary experiences in dedicated venues like Blend for wine and Notes for whiskey as well as the World Stage and of course it's complement of dining venues.
Five years ago when we sailed on Maasdam we were told that Holland America Line was in the process of transitioning from their reputation of being a relic of the past, with a loyal base of fans looking backwards - rather than forward. It is clear that Holland America Line leadership have begun to steer the brand to offer elements that appeal strongly to Gen X cruisers and younger Boomers while working hard to not alienate our parents.
It will be interesting to see how this works in practice but among the media guests in our group (several in the Boomer category), there wasn't a still body as the rock band belted out classic rock favorites and a curiosity was evident at innovations elsewhere in the ship that made this a more refined adult experience for folks who still want to have fun and not always go to bed early.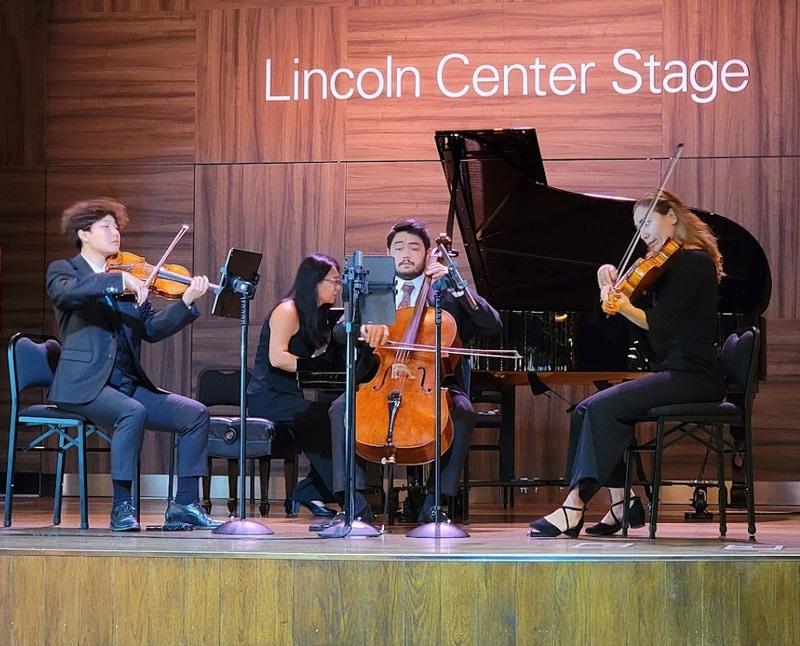 Music. WOW!
Anyone who has cruised more than a few times inevitably recognizes that with a few exceptions, musical talent is not the strong point for most cruise ships. Sure, Holland America Line sister Carnival has a great show band concept and individually you may find very talented piano players or singer/guitar players in a bar somewhere strumming a tune.
What we experienced today blew my mind. Our preview of Lincoln Center Stage was worthy of being the "nightly entertainment" on other ships and the band in the RollingStone Rock Room was of the calibur that I'd easily pay the cover to see them if they were performing at a bar on land.
Not only were the performers extremely talented, but the acoustics, lighting, and setting were all great too. I can't wait to see the BB King Blues Club band and who knows ... depending on how many glasses of wine I might actually get up and dance. These guys are that good.
Music however goes much deeper into the DNA of this cruise ship. You'll notice that many of the decks are named after famous composers and the art adorning the ship is also inspired musically as well. Even the architecture of the main dining room is designed to evoke the shape of a cello.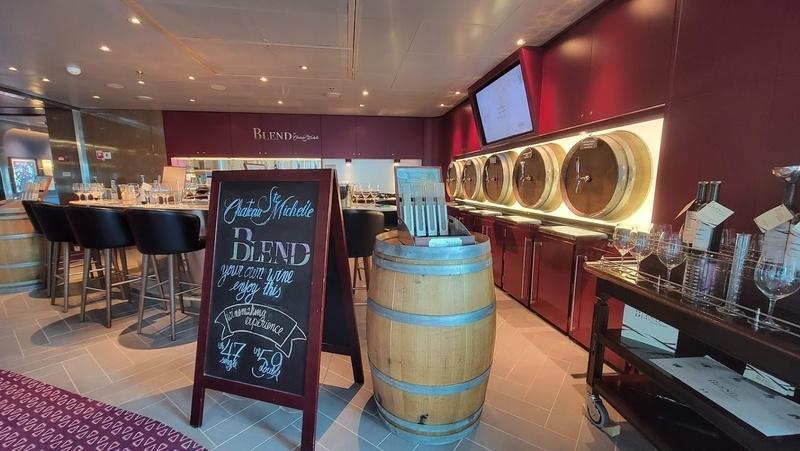 Food and Drink Are More Than Just Sustenance - They Are Experiences
It isn't unusual for cruise lines to have wine tastings, martini making classes, or cooking demonstrations but I have never seen any resort offer the opportunity to blend your own wine or a dedicated venue with classes on how to taste whiskey. We're signed up for the Blend experience where Heather from Flow Voyages and I will be crafting our own vintage and I'm going to be checking out Notes for Tom over at BourbonBlog.com to see just how educational vs just for fun these experiences are.
However, what it shows me is that the personality that Holland America Line is going after is looking for more in life than just drinking and eating. They want to take part in the experience and craft their own creations, try new things, and expand their knowlege ... all while having a great time. Sign me up!
On top of that you have fine dining in Pinacle and Calleto but then you have a playful whimsy of Rudi Sodamin and his food faces that you find printed on the plates when you first arive in Rudi's Sel de Mer restaurant.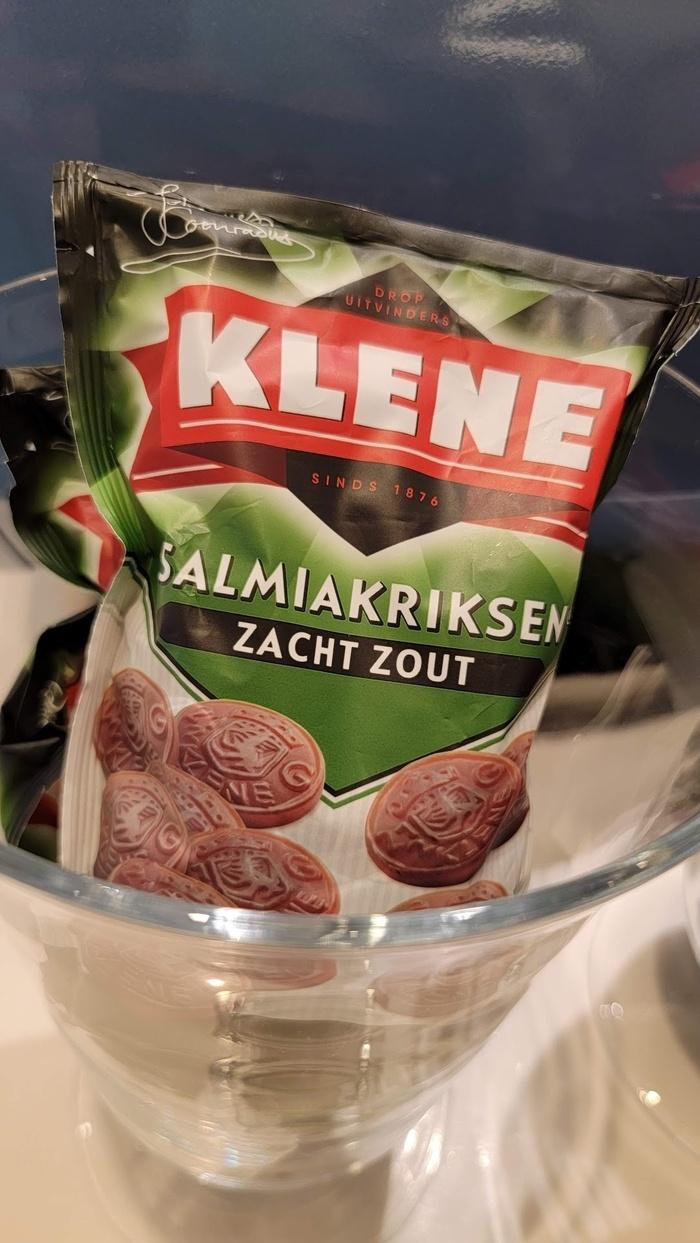 "Holland" Is More Than Just Their Name
When you look at other major cruise lines like Carnival, Royal Caribbean, Norwegian, Princess, and MSC - there's no real idenity other than simply being mid-market cruise lines. While each has things they do better or worse than their competors they are not very different in practice. Even with Carnival who once owned the phrase "Fun Ships", is still closer to the others than it is different. Here though with Holland America Line we saw an integration of Dutch culture into almost all aspects of the ship.
This included subtle elements like a distinct Blaw Delfts china pattern that was on display in the main dining room, the Grand Dutch Cafe featuring not only Dutch beers and coffee but also authentic snacks and even Dutch specialties such as an open-faced herring sandwich or a apple and bacon pancake.
This might seem like a very specific theme to design a cruise line around but it fits into a larger cultural context if you expand it further. It is also the authentic heritage of this 150 year old cruise line. The Netherlands was a leading economic center with trade routes expanding to all parts of the globe and exploring, sharing, learning, and then celebrating the refinements that the merchants brought back home.
Today, that's what we experienced on the ship where it was more than simply sit back and observe the luxury around you but there's an opportunity to take part and make new discoveries while blending your own wine or trying an unusual food.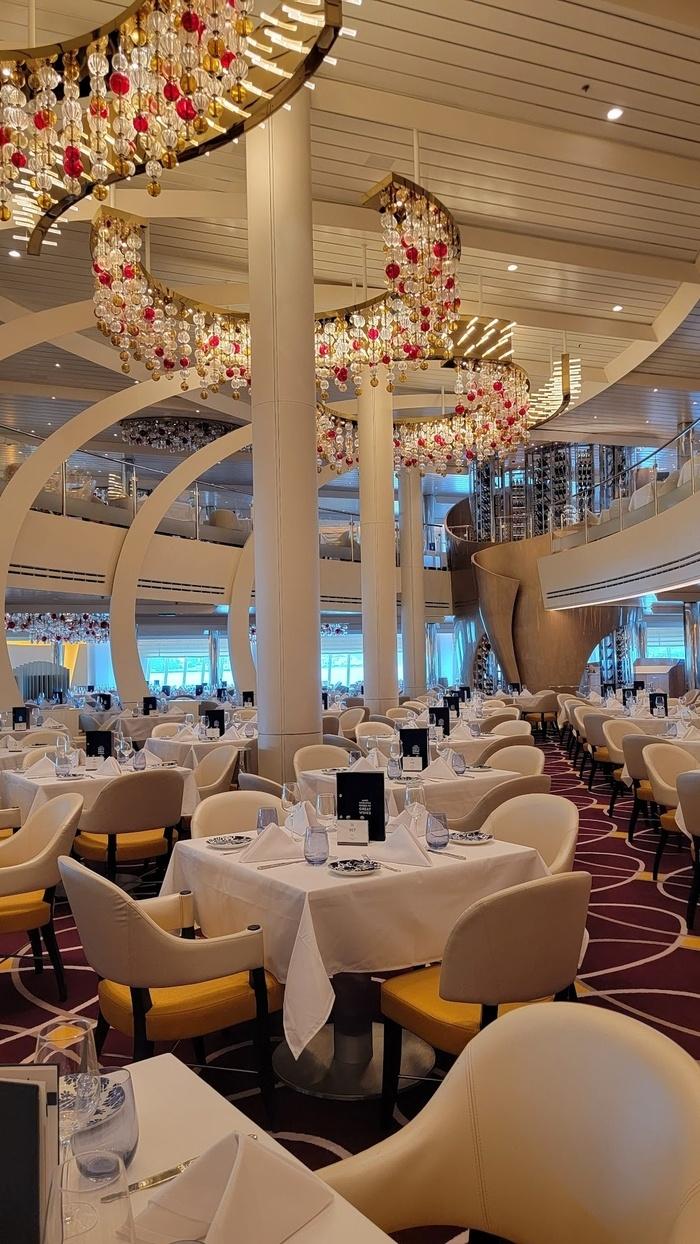 Koningsdam Is Spitshined And Polished
We've had the opportunity to sail on a handful of US and West Coast innaugural cruises but even a few weeks of wear can be pretty evident if you nkow where to look. Koningsdam is as close to a brand new ship as you can possibly get considering that it launched in 2016.
The staff and crew have clearly spent the pandemic time to fix everything that could possibly be updated. The ship is absolute immaculate inside and out, including tough areas like anchor stains or discolations on the superstructure's white paint.
Inside, workers were busy still making last minute updates to ensure that the ship was perfect for when she was ready to welcome guests sailing from San Diego this weekend and for the next several months.
This attention to detail is impressive and I hope to experience a similar level of care in other aspects of our cruise experience too.
It is clear that Holland America Line views San Diego and the West Coast cruise market as a very valuable territory for its future success. We are thrilled to have them here and we can't wait to peel back the "Shiny New Ship" experience and see what it is really like.