Almost every cruise line now offers some sort of exclusive area that is separate from the crowds that are endemic to the rest of the ship. On some lines this exclusive space is part of a comprehensive suite of benefits that include butlers and expedited boarding, while others such as Holland America Line offer it on a sort of ad hoc basis. While they have two components that offer different aspects of this exclusivity - Club Orange and the Retreat - it is the latter than I'm absolutely addicted to and should be a part of your next cruise if you love to relax.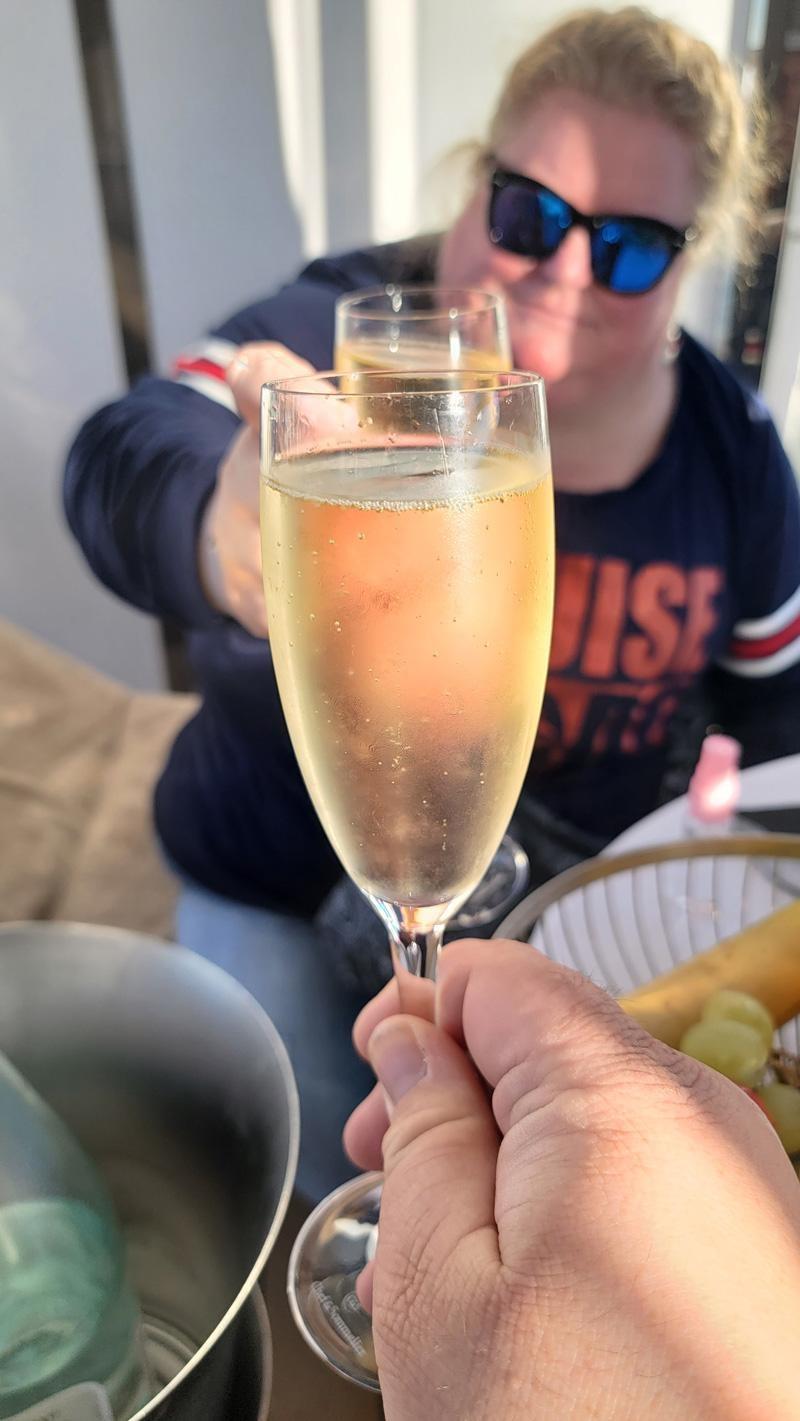 Last year we discovered the Retreat on our California Coastal cruise on Koningsdam but only reserved the cabana for a single day while we were in port (the cabana are $55 for a single port day and $85 for sea days). At the time, the extra $399* for an entire week seemed like an extra expense that we simply weren't prepared to pay since we thought we'd prefer a balcony cabin over the added fee to book a cabana for the week.
One lady that we met on the ship bragged a bit that she always gets an inside cabin and then spends the money she saved to book a cabana instead.
Before our day in the Retreat on that voyage, we thought this was idle talk since we absolutely love suites and Veranda / Balcony cabins. After our taste of luxury here though, we were hooked. I'd find it hard to believe that we'd miss any future opportunity to spend time here in the Retreat.
Let's take a look at why we loved this experience so much!
What Is The Retreat On Holland America Line?
The Retreat is a private enclave perched at the top of the ship. It consists of a horseshoe of private cabanas designed for two people and some ships such as Koningsdam, Nieuw Statendam, and Rotterdam also have Family Cabanas designed for up to four people. Inside of this horseshoe pattern is a collection of sun loungers, chairs, tables, and day beds. Additionally, there is a self-serve tea and water station but you will probably never have to use that since the crew that mans this space is among the best on the ship.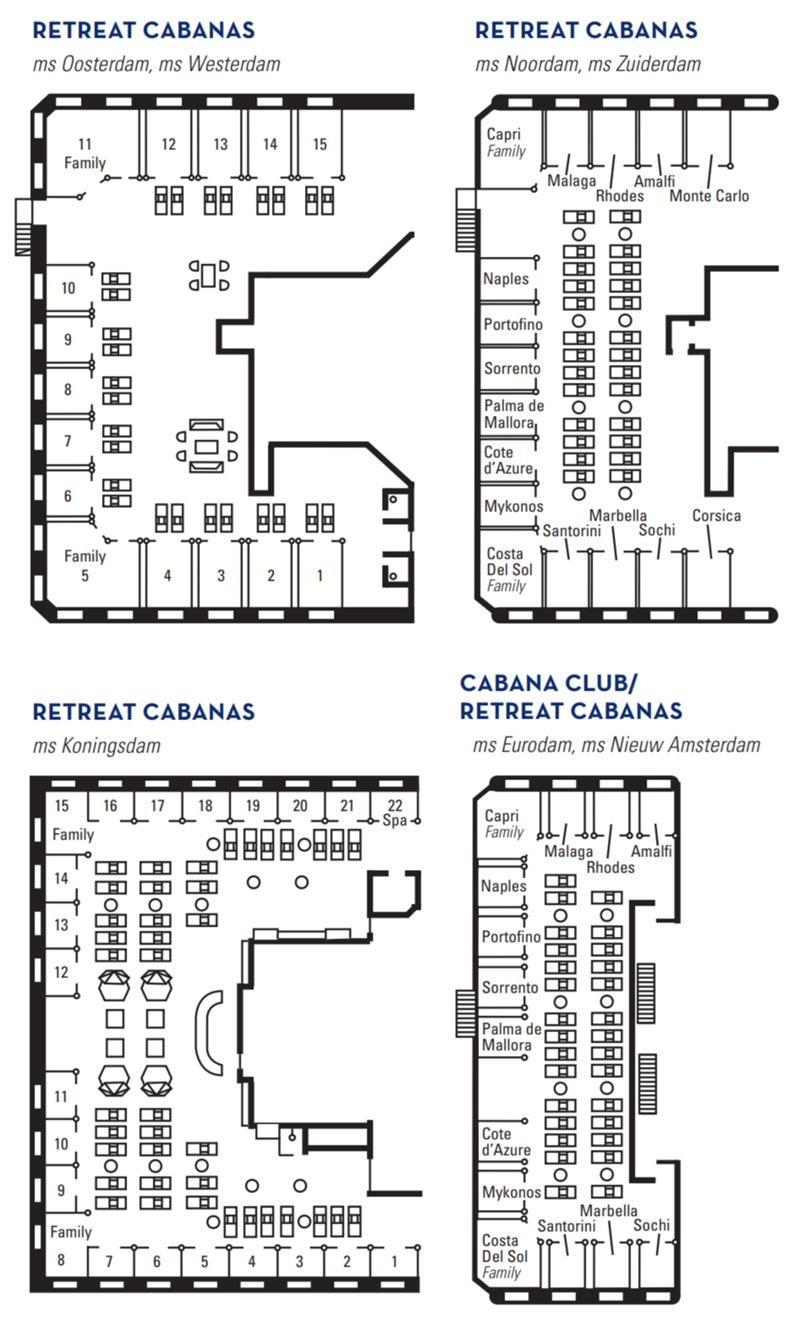 This diagram is old but Koningsdam's map matches what is available on Nieuw Amsterdam and Rotterdam except that Rotterdam added a small hot tub in the middle. Rumors are spreading that Koningsdam will have this added during dry dock later this year, but that's unsubstantiated.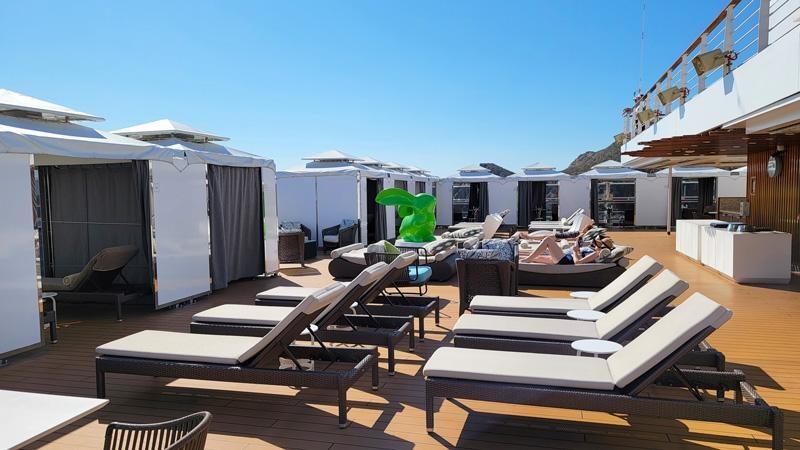 Amenities Included in The Retreat:
Bathrobes & slippers
Warm and cold towels
Chilled bottled water setup
Fruit basket
Healthy breakfast and lunch choices available at the Cabana Club and Retreat
Ice cream in the mid-afternoon
Chocolate-dipped strawberries, frozen grapes and a glass of sparkling wine in the late afternoon
20% savings on Signature Services at the
Greenhouse Spa & Salon on port days
In addition to the cabana service team delivering lunch and breakfast from the specific menu, as they got to know us better they were able to anticipate our needs such as my love of chocolate chip cookies and split pea soup from the Grand Dutch Cafe.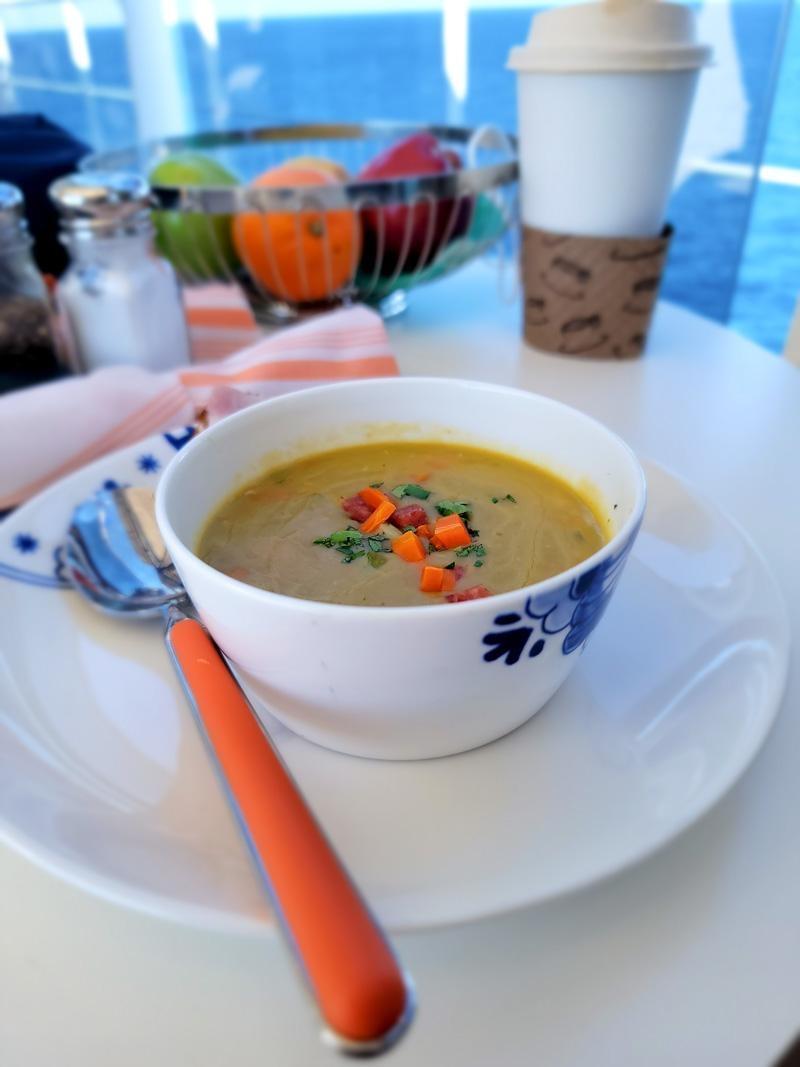 People who think of a Mexican Riviera cruise may think that the notion of sipping coffee and eating split pea soup as we watch whales off the coast of Baja California is silly but who cares! This is my vacation and it can get cold here in December.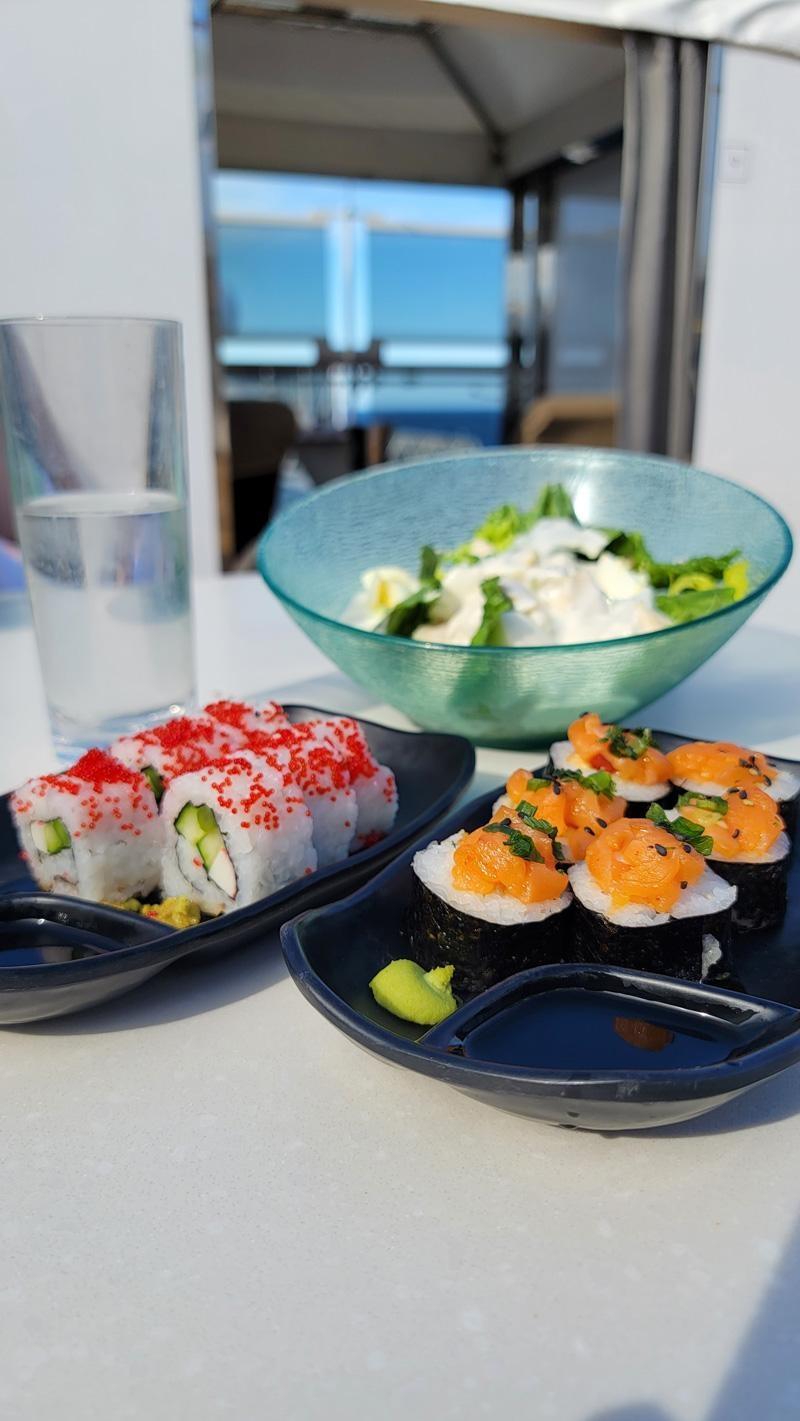 During this cruise, we spent the entire day relaxing in our cabana and socializing with other guests who had also reserved the Retreat cabanas. The service provided here quite literally removed all elements of stress that you might have experienced on a cruise such as waiting in line for food and drinks. In fact, the experience we enjoyed here was comparable to what we've enjoyed when staying in the Yacht Club on MSC SeaShore.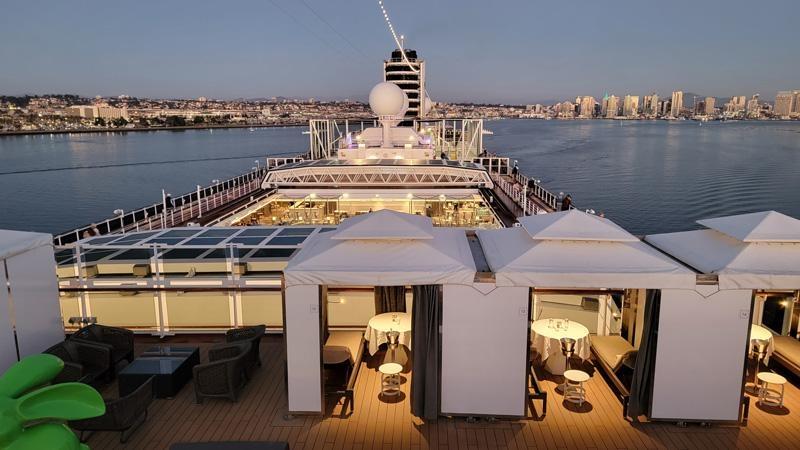 Obviously, there's a substantial difference here: our Retreat cabana didn't include privileges outside the space, and our room was a standard veranda cabin. However, the experience we enjoyed here elevates the entire cruise beyond anything we might experience on any other ship sailing from San Diego or Los Angeles.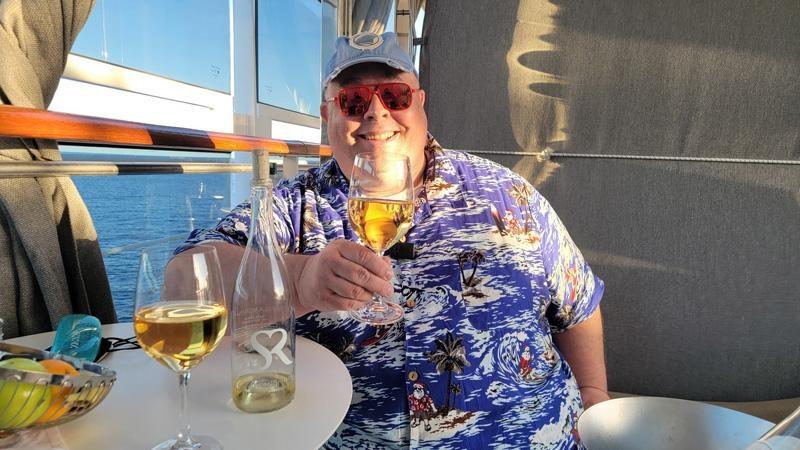 Those are some lofty words, I know. It is entirely true though.
If you are like Heather and I in that you'd rather cruise multiple times each year rather than blow your entire budget on one big fancy cruise then you'll probably understand why we love the way Holland America Line has structured their luxury offerings.
Being able to add amenities like Club Orange (exclusive dining room, priority boarding and tendering, and concierge) and a Retreat Cabana as upgrades is a far more cost-effective way to get a true luxury experience that matches your needs, rather than booking Yacht Club, Haven, or Celebrity's The Retreat if all you want is to avoid crowds and have great service.
While those products obviously are suite offerings with a comprehensive service offering, even when you compare Retreat to Norwegian's Vibe Beach Club or Princess Cruises' Sanctuary, this is the best deal at sea for just pure relaxation.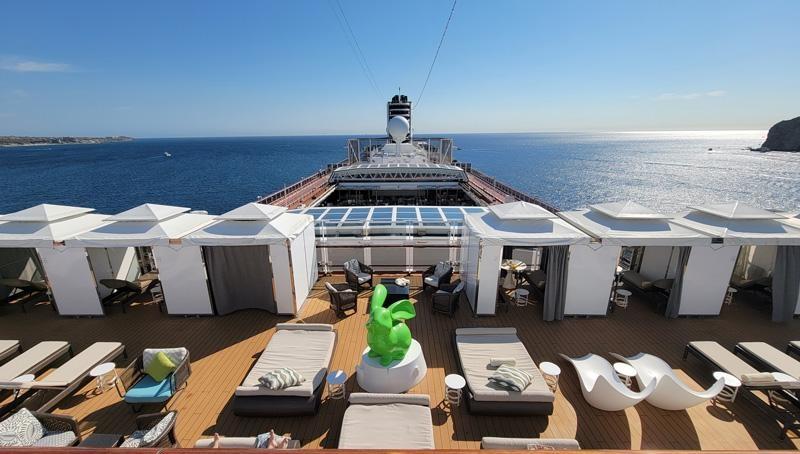 For instance, Celebrity Cruises ship cabanas start at $249 per day, Norwegian Cruise Line's Vibe Beach Club is $99 per person, and Princess Cruises Sanctuary is $40 per person. Still, there's a delivery charge for food.
These are obviously very different products but for us ... Holland America Line's Retreat was exactly what we wanted.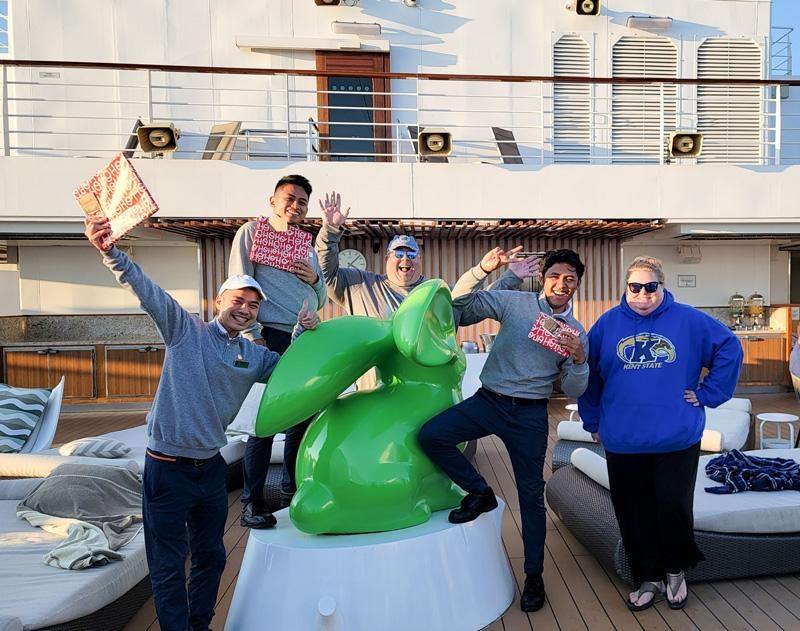 Perhaps the best part of the experience was the crew. These guys anticipated our needs, ensured that our water glasses were always full (and that Heather had plenty of ice!). Plus, they greeted us each morning with a smile that helped start our day off right. Guys like this are the core of a great cruise and Holland America Line is lucky to have such a great team on Koningsdam.
If you see any of these guys on your next cruise ... you know you're in for a fantastic experience! Thanks again Raymond, Clyde, and Andika. Heather and I can't wait to see you guys again soon
*Prices may change from ship to ship and cruise to cruise. Contact your travel advisor for current prices.