There are a lot of restaurants in Avalon where you can grab a quick lunch during a cruise ship visit. Some are better than others and luckily, we had the opportunity to do some first hand research during a foodie trip to the island last month. Based on our findings, we now have some favorite lunch spots that you guys need to check out.
The first few times I visited Catalina Island, I honestly didn't know better. I walked off the tender and headed down to the main row of restaurants and shops along the pedway on Crescent Ave along the harbor. I went to the normal places that everyone visits such as Luau Larry's (great drinks, not great food) and El Galleon (re-opening in Spring/Summer 2023 with new management), and Maggie's Blue Rose (good drinks and ok food).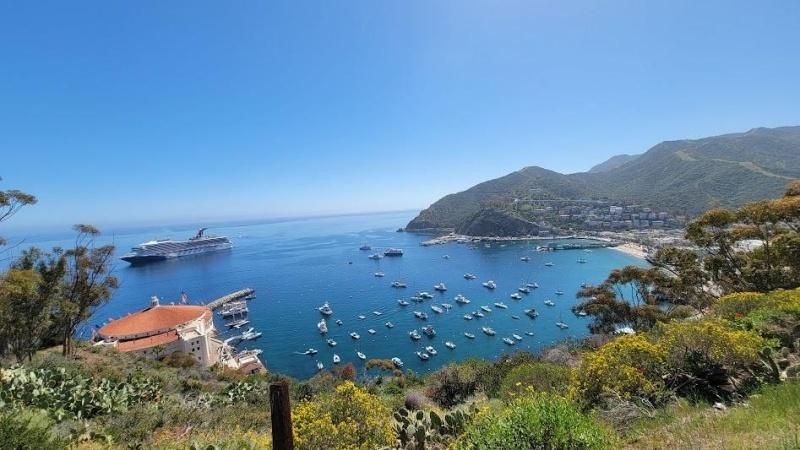 Honestly though, I was left wishing I'd saved my money on food to buy another couple of drinks at most of the places I had visited. Food on Avalon is expensive since everything has to come in by boat and when you combine that with the fact that most tourists don't know better ... well ... it means some pretty marginal places can survive longer than they should. Despite that though, the fact remains that when you visit a port on a cruise ship, part of my personal ritual is that I like to try the local food.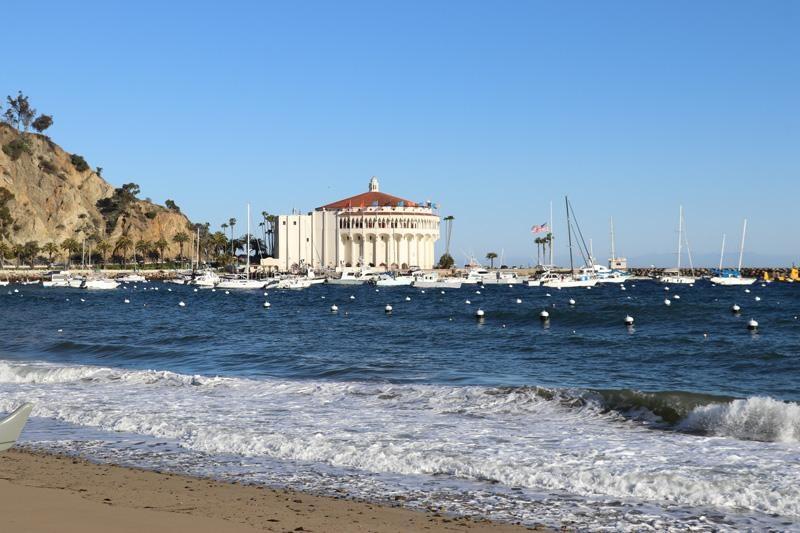 Before we get too deep into this discussion of food on Catalina Island, I want to clarify that I've never had a "bad meal" here. It's more than when I pay the prices that restaurants here need to charge ... I just expect better. On this trip though, we did a bunch of research. We talked with locals, we talked with PR folks, we asked some blogger friends as well. A few of the places below did offer (and we accepted) complimentary meals but others we paid for ourselves.
This experience completely changed my opinion of Catalina Island as a foodie destination. Avalon (where tenders will dock in Catalina) has a ton of different food options that are great for lunch and I can't wait to hear your thoughts.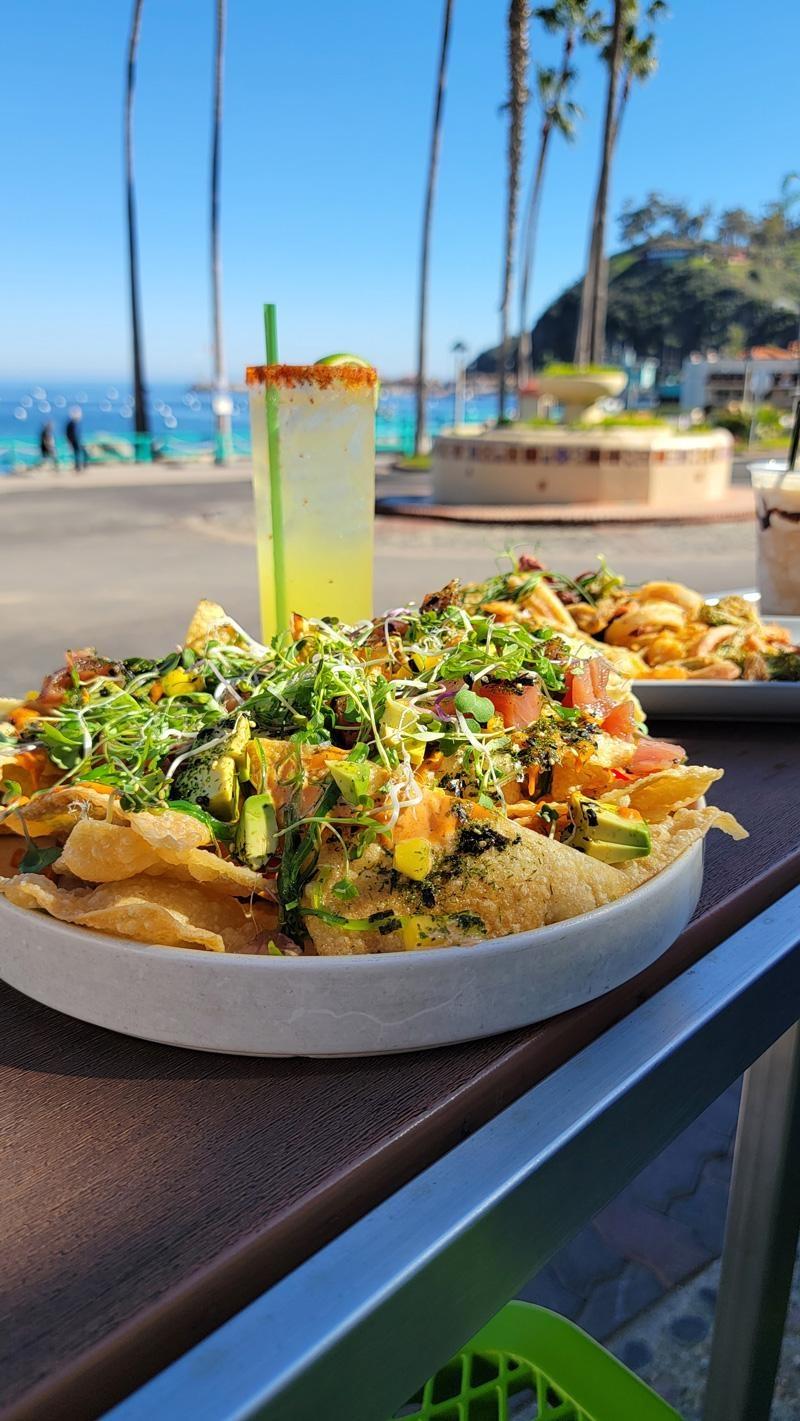 Naughty Fox
Naughty Fox is hands down my favorite of the places we visited. Fresh food, innovative menus, fabulous service, excellent drinks, and quite possibly one of the best views in town. On top of that, the food was just darn good.
This isn't a place you will want to go if you are on a diet since it is far from a light lunch. However, with menu items like the Fritto Misto pictured at the top of this post, a fried lobster blt, and the absolutely stunning poke nachos - this place is almost enough to get us to book another cruise so we can visit again.
Seriously, go here as soon as you get off the tender or if you come in on the Catalina Express, make this your first stop. They also serve a fabulous breakfast and you can get drinks for brunch too, so there's really no reason that you shouldn't visit the Naughty Fox in the Bellanca Hotel at least once during your visit to Catalina Island.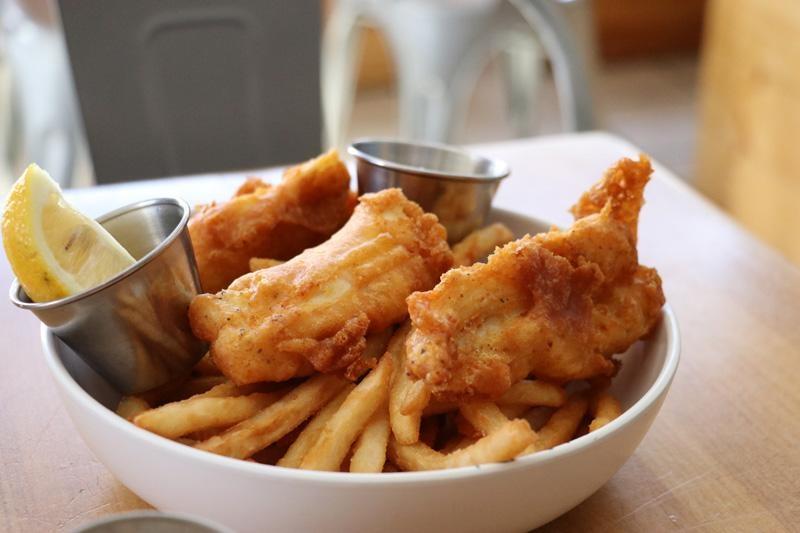 NDMK Fish House
We've seen the sign for NDMK Fish House a few times as we've walked down Crescent Ave but never thought to visit - despite getting the feeling that it was going to be something special. However, credit goes to James (Bartender at Naughty Fox and server here) for getting us to visit.
Any seafood restaurant that posts where the fish came from and can tell you more details than the aisle the chef bought it on deserves extra credit and that's exactly what we found here. Photo above is the halibut fish and chips and below is a locally caught blackened swordfish sandwich with truffle fries.
If you are looking for fresh, simple, casual, and local seafood then NDMK Fish House should be on your list of lunch spots too.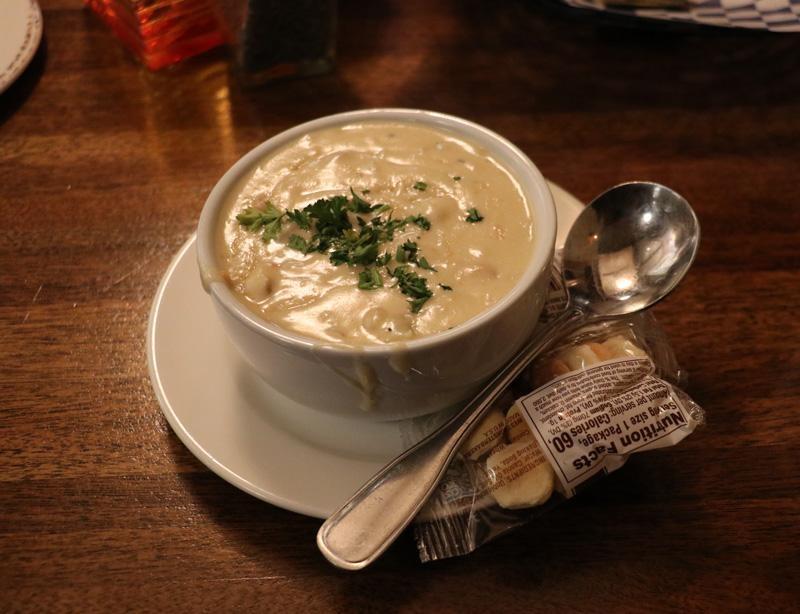 Bluewater Grill
We actually visited here for dinner but Bluewater Grill Avalon has one of the best cups of clam chowder on the island. I know that sounds weird to tell you to go to a regional corporate chain restaurant for great clam chowder but it is what it is :)
Seriously though, visiting this place for a laid-back lunch on Catalina Island is as much about the food they serve here as it is the view. As it is perched on wooden pilings and you are dining over the water, the view of Avalon harbor, boats, the Casino, and your cruise ship are all great reasons to visit. During warmer weather, they have outdoor as well as indoor dining so that's nice too.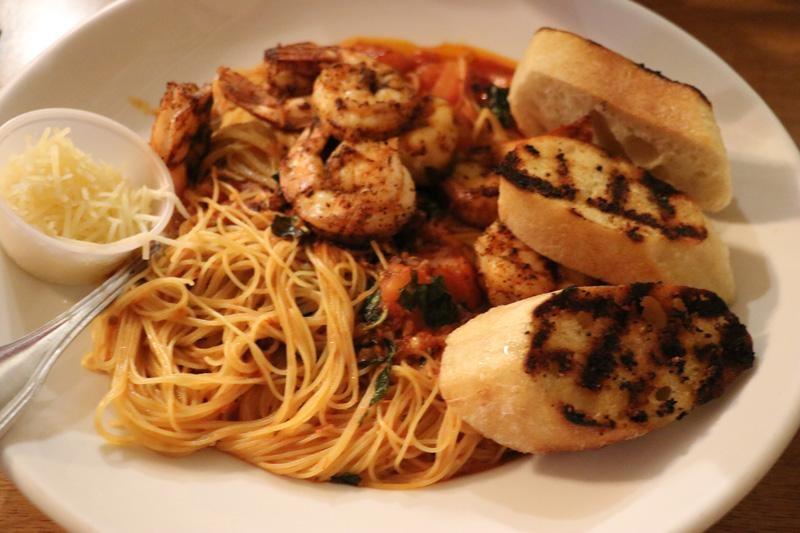 The Lobster Trap
I wasn't quite sure what to expect when we entered The Lobster Trap but locals kept telling me it was worth checking out ... and so we did. Here you are going to find some fantastic seafood but also a variety of other menu items such as excellent pasta and I'm told the burgers are pretty tasty too.
What the food was excellent here, the service and atmosphere made it extra special. If you can get it, ask for a table up on the Lobster Boat where you can look over the hubbub of the restaurant and kitchen. It was from this vantage point that I watched the kitchen team hand cutting vegetables and preparing the food in a very much "home cooked style" that you frankly don't see that often these days.
This place is probably better for dinner since the portions are so huge but considering you can get a great swordfish, yellowtail, calamari, halibut sandwich or even a lobster burrito, you owe it to yourself to visit here and try it out for yourself.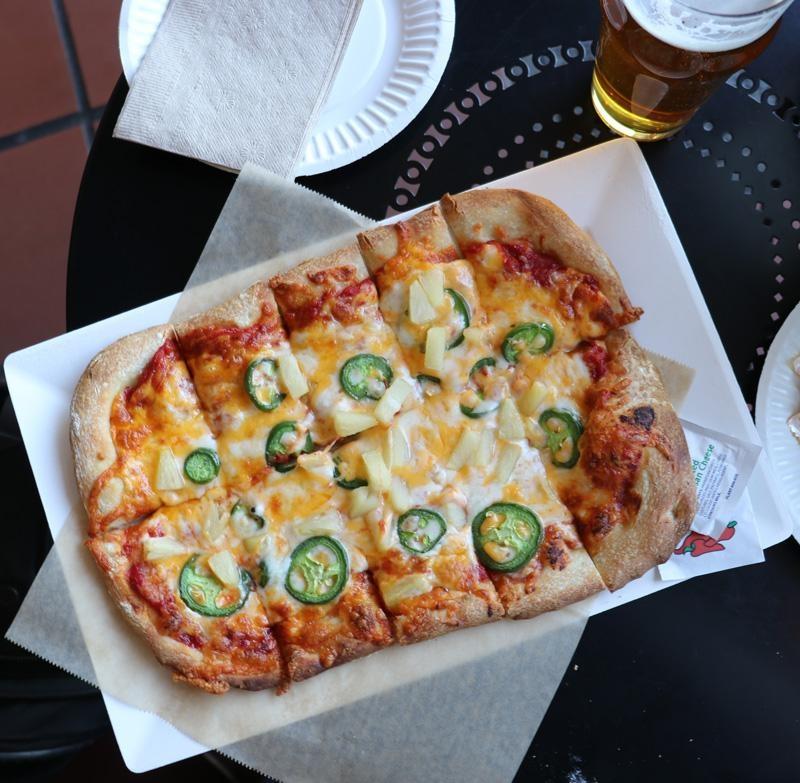 Catalina Island Brew House
The next two places are our new "go to" for when we need to get off the ship early to catch an excursion but we just need that extra shot of caffeine to keep us going. Catalina Island Brew House has a double meaning - while it is the best coffee shop on the island, it is also a "nano brewery".
You'll also find excellent food here that ranges from muffins and bagels to this incredible flatbread pizza and a pretty great turkey sandwich that I also enjoyed with their Buffalo Milk Stout (a beer lover's interpretation of the classic Buffalo Milk cocktail that was created here on Catalina Island).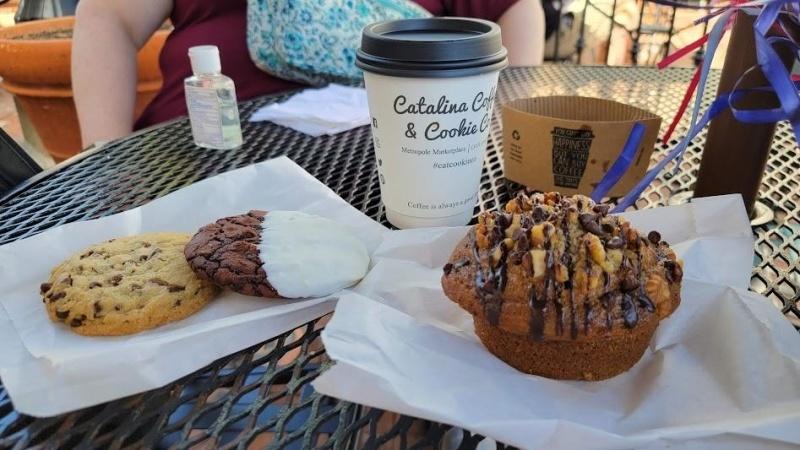 Catalina Island Coffee and Cookie Company
While technically more of a breakfast spot, I'm not going to judge anyone who did what we did and just grabbed a bag of cookies, muffins, and scones to take with us for lunch on a golf cart tour of Catalina. They also offer their famous breakfast burritos all day long as well as pizza bread, ham & cheese croissant, and you can't leave here without one of their cinnamon rolls ... which was so good that we ate it before I had a chance to take a picture!
While there are some glaring holes in the food scene here on Catalina Island - for instance the Mexican food offerings are strangely weaker than you'd expect for a community in Southern California - it is clear after this visit that there are some shining stars here. So, next time you take a cruise to Catalina and want to try some of the local cuisine ... put one of these spots on your itinerary!