Congratulations! If you're reading this article about planning a proposal aboard a cruise ship then that means you are probably in a strong relationship and looking for the right way to take things to the next level. Whether your idea of the perfect proposal is getting down on one knee in the dining room on a formal night or popping the question from the comfort and privacy of your private cabana, this is going to be a big moment for both of you.
Why A Cruise Ship Is The Perfect Setting For A Proposal
Cruises are incredibly romantic. No other vacation option or setting for a proposal can compare to exploring exotic locations, postcard-perfect sunsets, fine dining experiences at specialty restaurants, and impeccable service that makes it possible to ignore everything else besides just having a great time. In fact, A 2018 Cruise Lines International Association (CLIA) report found that cruises are 70 percent better for romantic getaways than land-based vacations.
When planning your picture-perfect proposal, remember to approach each aspect strategically. Forgetting a few key steps, such as ordering the ring too late or not informing the cruise line about your big plans, can cause hurdles along the way.
Start Planning the Engagement Proposal Plans Early
While many aspects of your ultimate romantic getaway ... and ultimately a perfect cruise proposal will be executed by the crew as well as potentially the cruise director, you are the one that needs to prepare the plans.
For This guide, we're going to divide that into two buckets of tasks that you need to do. The first is things you need to plan to happen on the cruise ship and the second is things that you need to prepare on land. If you plan ahead properly, these two groups of tasks will come together perfectly and she (or he) will respond with an overwhelming expression of joy as they accept your proposal.
While there's no reason why you can't grab a last-minute cruise deal, the process of planning ahead for your cruise proposal will probably take place over at least 2-3 months - though it could be far longer.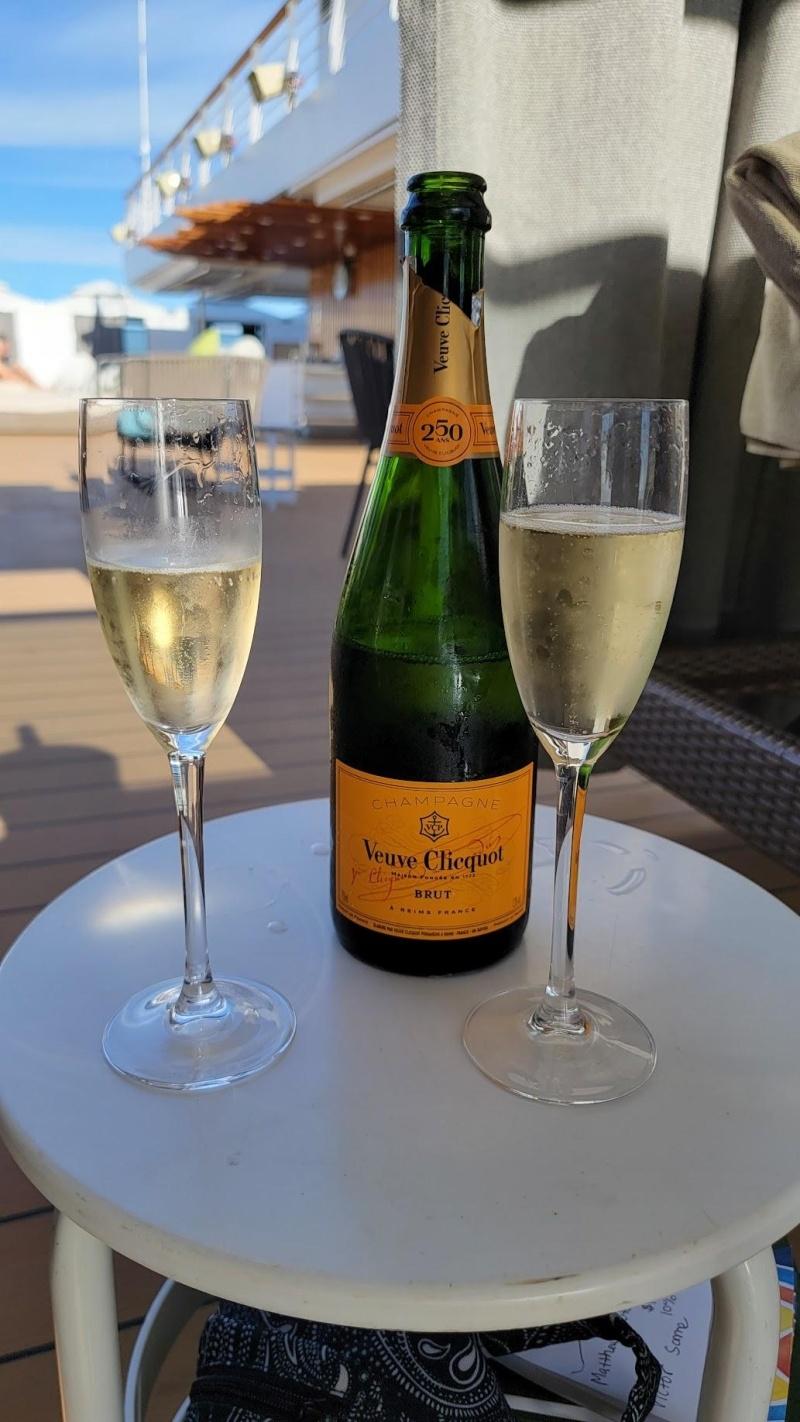 Find a Travel Advisor Who Can Help You Plan
On just a normal cruise vacation, your travel advisor can be a huge help with navigating various policies and making sure that you are prepared to have a great time. However, when you add an engagement to the mix, it is even more important that you have someone on your side to make sure things go smoothly.
Some of the things that your travel advisor can help you with include:
Coordinating your plans with the cruise line

Booking excursions

Making dinner and entertainment reservations

Sharing inside tips on the ship that you've selected so that you can make it extra romantic

Offering advice on what others have done, so that you can be 100% prepared
Best of all, the services from a travel advisor like Heather at Flow Voyages will be absolutely free when you book with her since she is paid by the cruise line.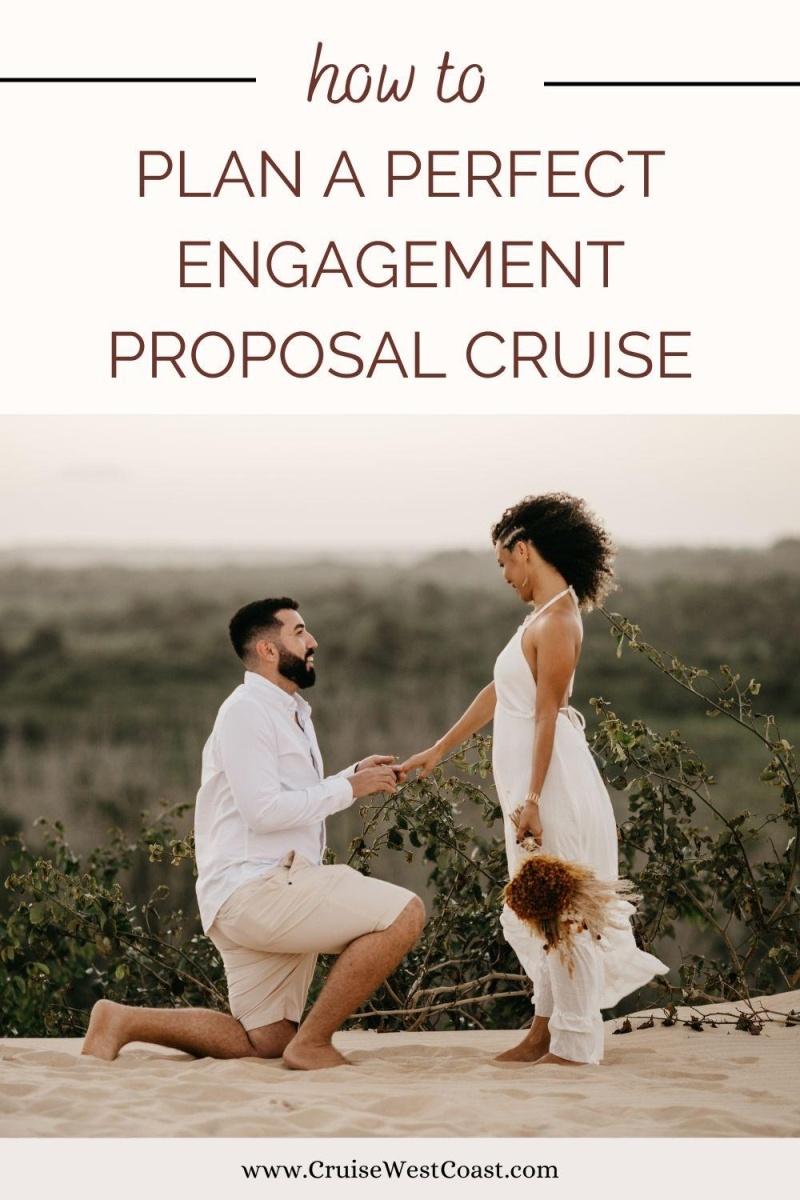 Pick The Perfect Date and Destination For Your Cruise
When it comes to planning your engagement proposal at sea, it is very important to select the right cruise line, ship, destination, and itinerary. Not only will this show your future life partner that you know what they like but there are certain things such as weather that will be better at certain times of year than others and destinations that are only available during certain seasons.
Likewise, certain cruise ships may have unique features that will make the moment extra special and certain cruise lines might bring back memories of a special moment earlier in your courtship.
For example, while Carnival tends to be more tacky it is known as "The Fun Ships" for a reason. If you both like rowdy, late-night piano bar parties with lots of drinking, a proposal cruise aboard a Carnival cruise might be a great idea. Or if you are looking for something relaxing with great food and plenty of opportunity to enjoy time together, Holland America Line is a great option. On the other hand, if you are both foodies and don't want to be surrounded by kids and families then a proposal cruise on any one of the Virgin Voyages cruise ships might be a better choice.
Design The Perfect Ring
The engagement ring is the most important element of a proposal. Ordering the ring too late can be risky, especially if it is a custom ring. The turnaround time for a custom engagement ring can vary depending on the complexity of the design and the type of center stone you select.
When you have a fixed departure date, give yourself lots of time to design your ring. Consider starting at least 12 weeks early to avoid feeling stressed. Consult a reputable jeweler who creates custom designed engagement rings to craft the perfect one for your partner. A streamlined team of dedicated jewelers can turn your dreams into reality by offering insight into the design process. The more time you have, the simpler it will be for you to work with a designer and carefully select each design detail, such as the center stone, setting, and band.
Consider Inviting Friends And Family
Many elements, such as decoration, music, and photography, come together to create the perfect proposal. Attempting to tackle all these elements at the last minute can be stressful, especially on a cruise where you cannot leave to complete a last-minute task after boarding. A study found that 1 in 4 grooms plan their marriage proposal "down to the last detail" over 4.4 months. Although there is no right or wrong time to start planning your proposal, planning it early can help you surprise your significant other successfully.
Start planning the proposal as early as possible to avoid complications on the day. This involves ordering any items you need, creating a playlist, and booking a photographer. If you're going on a more extended cruise, you could ask a friend or family to take the photos. For trips only with your partner, use a tripod and learn the camera settings or seek help from cruise staff members.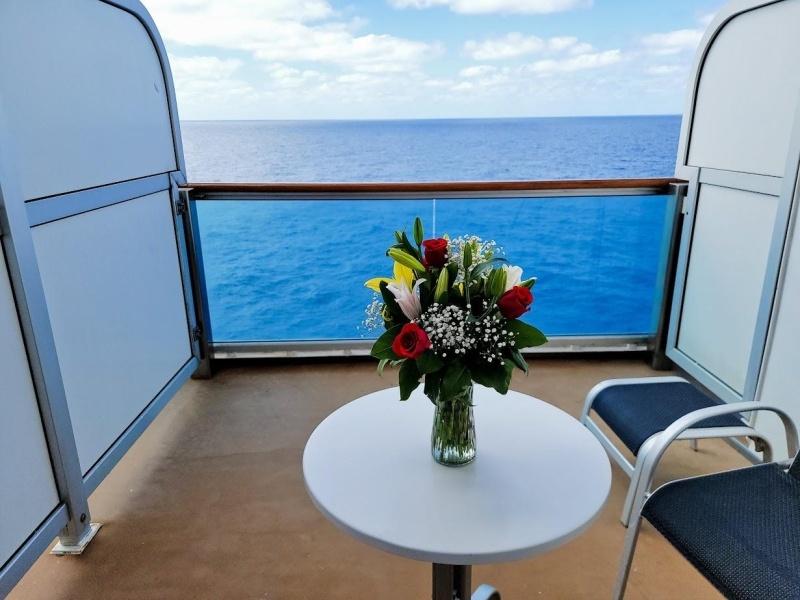 Discuss Your Plans with the Cruise Line Prior To Sailing
There's no requirement to connect with the cruise line before you embark on your cruise but if you are hoping for any special consideration such as perhaps hiding the ring in a desert, reserving a special table for the perfect sunset view at dinner, or anything that might involve the crew, you should certainly contact the cruise line prior to sailing.
Planning a big proposal without informing the crew can lead to complications while boarding or during setup. This may ruin your surprise or your proposal may turn out differently than you imagined.
Contact the company you will be cruising with ahead of time to discuss your plan. A conversation with them will ensure that they are informed of the occasion and they may offer helpful suggestions. For instance, they may know the best spot on the ship to propose or they may be able to offer special engagement packages that include having your room steward decorate your room with rose petals or a photographer who can make sure that your special moment is captured on film.
Involving them in the planning process may help you improve your proposal and include elements you haven't thought of initially.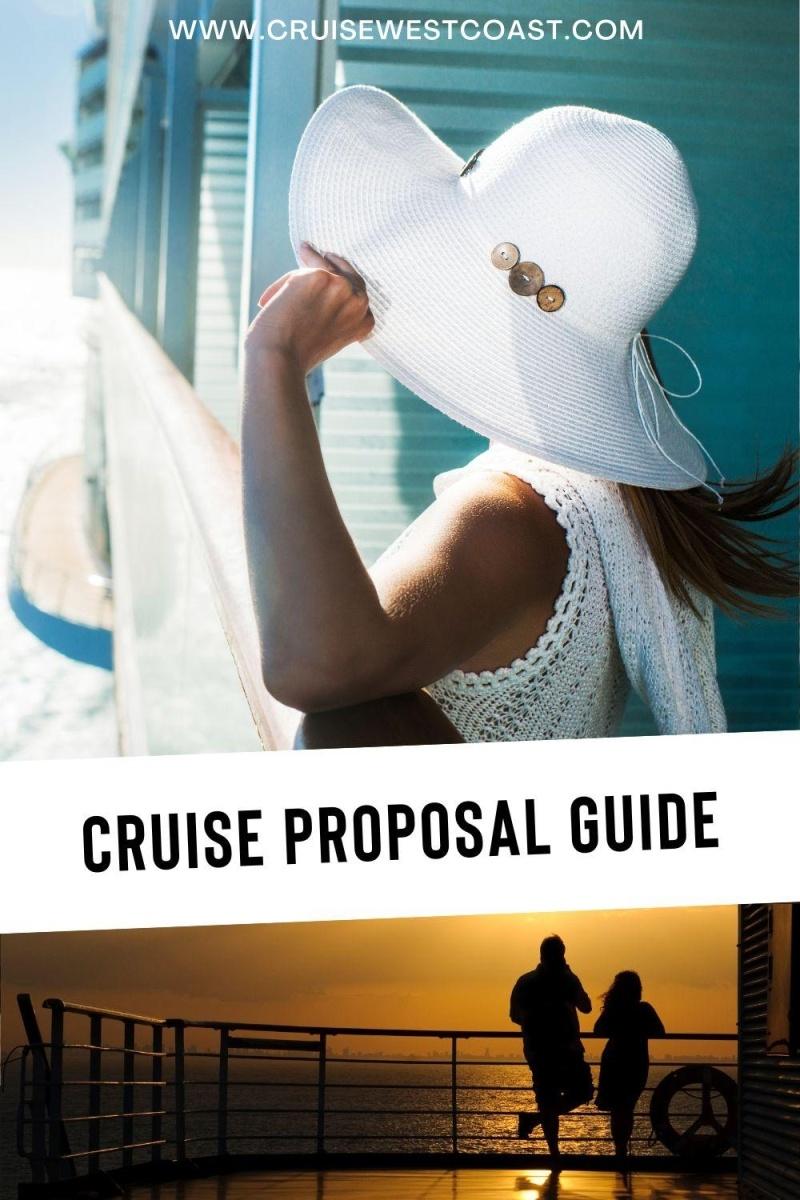 Connect With The Cruise Director Once On The Ship
While you may have connected with the shore-side team weeks or even months before, it would be prudent to visit guest services on day one of your cruise and ask to connect with the Cruise Director. This person will likely be experienced in knowing what other couples have done in a similar situation and can offer additional suggestions.
Additionally, while cruise lines are pretty good at making sure that requests made prior to sailing are honored, sometimes things can fall through the cracks. By connecting with the Cruise Director, you can make sure that everything you hoped to do is still scheduled.
A cruise is a beautiful place to start a new chapter of your life as a couple. It offers picture-perfect views, the sounds of the ocean, and the ideal backdrop for photos. But it's important to be careful when planning the proposal to avoid hurdles. Use this guide to plan the perfect proposal and give your partner a surprise they will never forget!