Some say, "A life well-traveled is a life well-lived." It often parodies quotes by Socrates and Ugwu, but this particular quote has greater meaning for those who love to travel. People who seek adventure by traveling beyond the bonds and comforts of a home learn more, know more, and are happier for doing so.
If you are such a person, you may currently be seeking your next great adventure. Check out cruising the Sea of Cortez in Mexico via Uncruise Adventures. Here's just a sampling of what you may expect.
Activities
There are activities onboard this cruise ship that takes you in and around the Sea of Cortez. There are also activities off-ship, including snorkeling, hiking, paddling and kayaking, and even beach parties. If you are more into relaxing rather than socializing or moving, hang out on deck in a deck chair, relax in your cabin, or soak up the rays on the beach. There's a lot of flexibility involved in this kind of cruise so that each passenger can enjoy it as he/she wishes.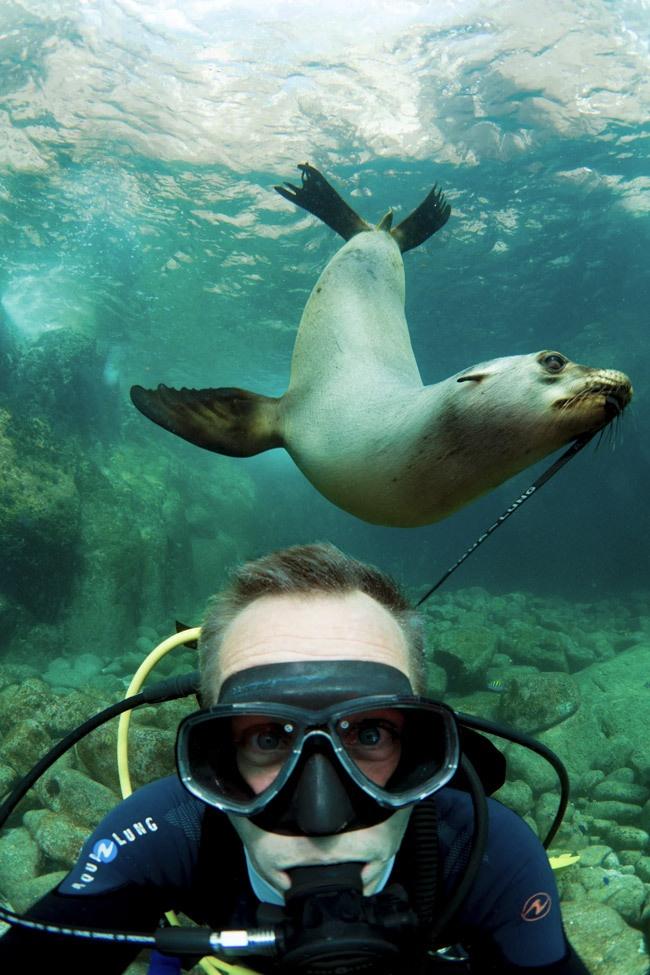 Sea Of Cortez Cruise Itinerary
An itinerary for this cruise is set up with set activities, but you are not required to participate in any of them. In fact, the itinerary exists just to notify you of the varied activities you can choose to participate in, if you so choose. The general itinerary looks something like this:
Day 1
Your plane into San Jose del Cabo brings you into contact with the cruise ship staff who allow you to spend a little time exploring this city before taking you to the ship. At the ship, you can refresh yourself before having dinner and cocktails with the captain. Then you can retire to your cabin as the ship embarks and begins the cruise, with the waves gently rocking you to sleep.
Day 2
Docking in the Gulf of California's Biosphere Reserve, you can stay on board, but most people venture out for a snorkeling lesson or a nature hike. If you already know how to snorkel, you can spend a good hour or more exploring the many amazing sea creatures in the underwater biosphere.
Day 3
Literally translated as "lower green water," the beautiful sea-green color of the water at this port is a view onto itself. However, the main reason for docking here today is not just the beautiful views. A mule ride led by a local ranchero is the focus of this day's activities, but if you are not comfortable riding a mule for a few hours into the hills and back, you can just explore the coast in a skiff piloted by a ship's employee.
Day 4
Exploring La Isla San Francisco is the name of today's departure from the ship. All water activities and beach activities are available, as well as a hike along the highest ridge of the island. It is very desert-like, a sharp contrast against the blues of the ocean all around.
Days 5-7
You will continue exploring coasts and having fun on private beaches. Stops include marine life search and whale watching (when in season) on Day 5, Los Islotas/Isla Partida on Day 6, and a farewell dinner after a day of exploring Isla Spiritu Santo.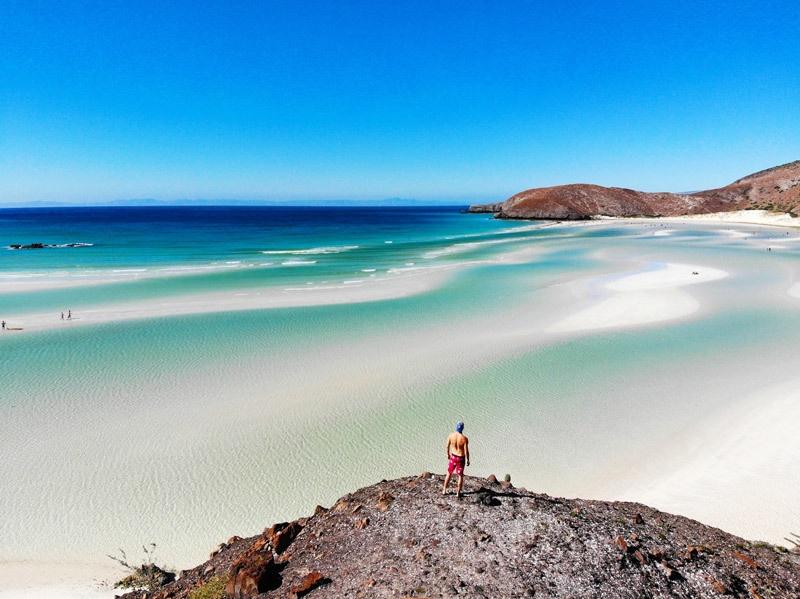 Seasonal Variations
While you can only see incredible tropical flowers in bloom in November and December, you can see a variety of whales, dolphins, orcas and other sea mammals at different times of the year. If there are sea creatures you absolutely must see, plan your trip around the months where is it is best to see the animals you are most interested to see.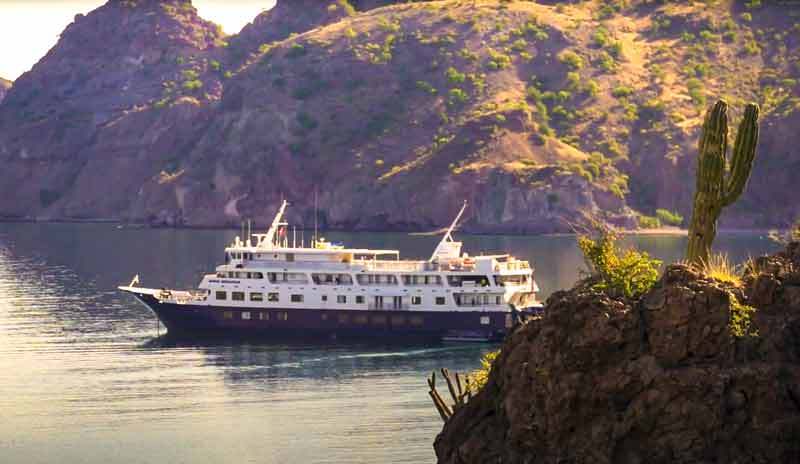 What to Expect on the Ship
You can expect everything from Sunrise Yoga on the deck every day to games and down time quieter activities to help you relax. The observation deck is a favorite with most tourists who can sit in a deck chair and catch all the best views as the ship moves through the water. If you would rather, check out the steering cabin and have a conversation with the captain and crew. There are even DVDs and books if you are looking for something else to do.