The folks at Huna Totem Corporation continue to make waves developing new and exciting tourism opportunities in Alaska for cruisers. Today they annoucned a partnership with Norwegian Cruise Line Holdigns to develop a new berthing facilities in Whittier, Alaska and offer additional options for cruisers looking to extend their Alaska cruise into a land and sea experience. The privately funded project does not yet have an opening date but we're excited to both see more projects lead by the folks behing Icy Straight Point as well as a further spreading out of Alaska cruise traffic so the environment doesn't become saturated with cruise ship traffic.
Whittier Alaska is located just a few miles from Anchorage and while Princess Cruises has operated a facility there for several years, most other cruise lines use the port of Seward instead. With the continued growth of Alaska cruise tourism expected to continue, more facilities are desperately needed and this will allow Norwegian Cruise Line's three brands - Oceania Cruises, Regent Seven Seas Crusies, and of course, Norwegian Cruise Line vessels to use a purpose built port facility as a gateway to Prince William Sound and ultimately the interior of the state. This includes destinations such as Portage Glacier, College Fjord, and Anderson Memorial Tunnel, the longest highway tunnel in North America. It also provides easy access to the city of Ankroage and transit to other destinations such as Denali National Park.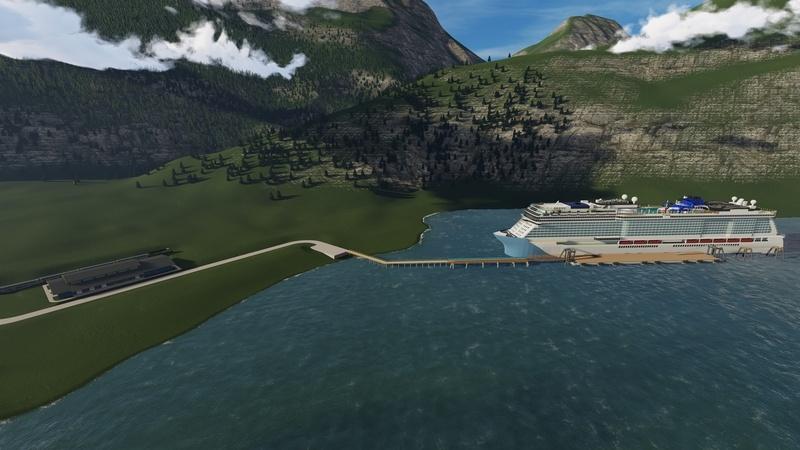 While Icy Straight Point, Huna Totem Corporation's initial cruise tourism project was specifically designed as a port where people would come for the day and then continue on their voyage, this new project in Whittier is designed as a "turn-port destination", meaning that cruises will start and end there similar to other ports such as Seward on the north end, or Vancouver, and Seattle on the south end of one-direction Alaska cruises.
Additionally, while Icy Straight Point is built around engaging visitors with authentic cultural experiences that feature Tlingit culture, this new facility will include the indigineous people from around Whittier.
Planned facilities include a new pier and cruise ship terminal, rail and bus access facilities, and other amenities to help optimize the transfer from cruise to land-based tourism opportunities.
This is the second time that the two brands have partnered in recent years. Previously Norwegian and Huna Totem parternd to develop a second cruise pier and other facilities at Icy Strait Point, including a gondola system that allowed them to significantly reduce eimmisions from the diesel bus system previously used to move guests around the destination. Partnerships like this are exciting to see, since both companies are known for delivering excellent guest experiences in a way that encourages sustainable tourism and authentic cultural engagement.