Many Alaska cruises now offer a stop in Icy Strait Point, one of the most popular Alaska cruise ports and the 2020 Seatrade Port of The Year Award-winner. This cruise stop is owned entirely by the Alaska Huna Totem Corporation, which in turn is owned by the Huna, a native tribe. Profits from Icy Strait Point go directly to support the Huna tribe in Hoonah, Alaska. It's for this reason that Icy Strait Point is both a historical museum and cultural learning center.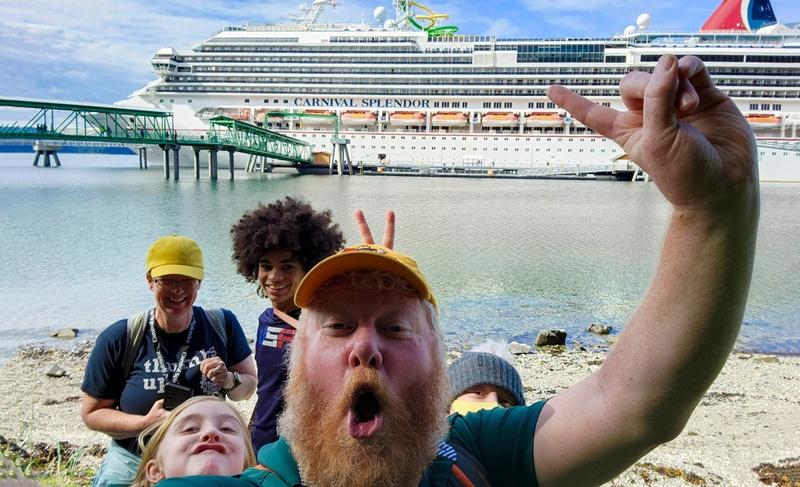 Family cruise to Alaska, Icy Strait Point with Carnival Splendor
As a purpose-built cruise port, Icy Strait Point offers numerous advantages over other nearby ports that you may have on your Alaska cruise itinerary. This makes it in particular a great port for families to visit. One of the biggest advantages is that it is a self-contained environment and the two piers are strategically located to allow for quick access to things to do once on shore. Additionally, unlike some other ports in Alaska that are beginning to suffer under the crowds caused by their increasing popularity, Icy Strait Point is limited to two large cruise ships. Occasionally, a third vessel that can tender guests ashore is also permitted to visit here.
Like most Alaska cruise ports though, make sure to dress appropriately for the adventure. For example, the temperature can be substantially colder at the summit than it is by the cruise ship pier.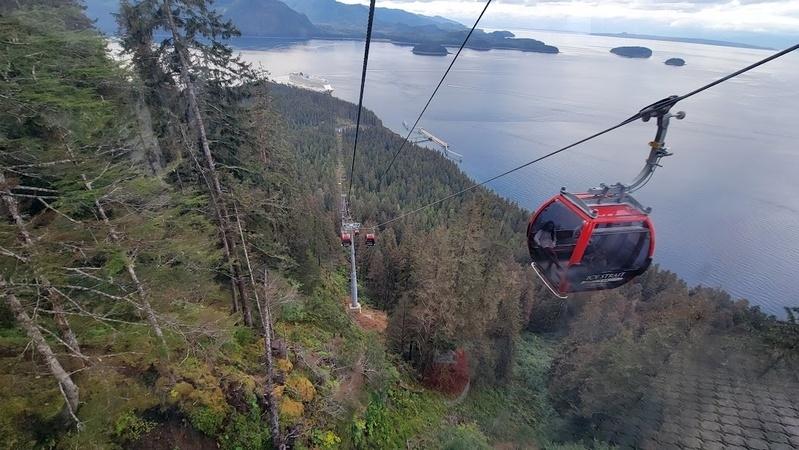 One thing that families should be aware of is that (like all Alaska cruise ports) Icy Strait Point can be quite expensive for a family. This is especially true if you plan to have a big family lunch at one of the many food vendors or take an excursion. Even the Unlimited SKYGLIDER Mountaintop Gondola pass is $49 adults; $39 children - though we think this is one of the best values if you love fantastic views.
Other excursions are priced comparable to what you might find at other ports on your cruise. These include whale watching, fishing, and nature tours, as well as a ropes course and the Zip Rider (world's largest and longest zip-line).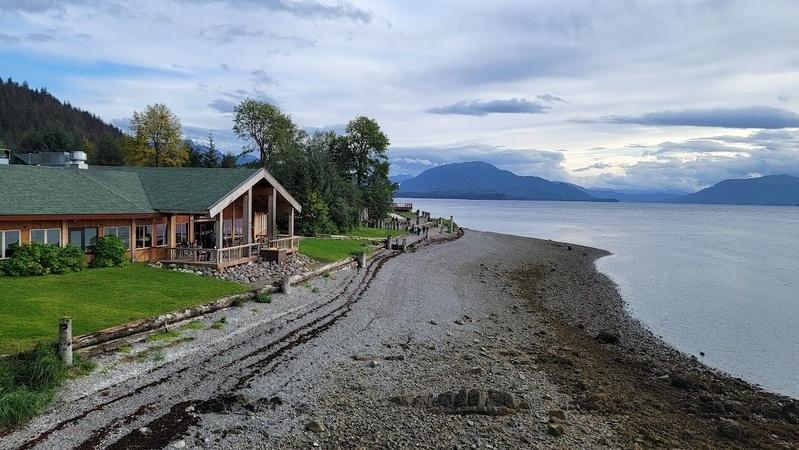 However, if you are looking to still experience Icy Straight Point without smashing the piggy bank, don't worry - there are free options here as well. For instance, this is one of the few places on your Alaska cruise where the family will be able to watch whales right from the shore (depending on season and environmental factors). Additionally, at low tide there are numerous tide pools located just steps away from the pier and there are also free nature paths that you can explore together as well.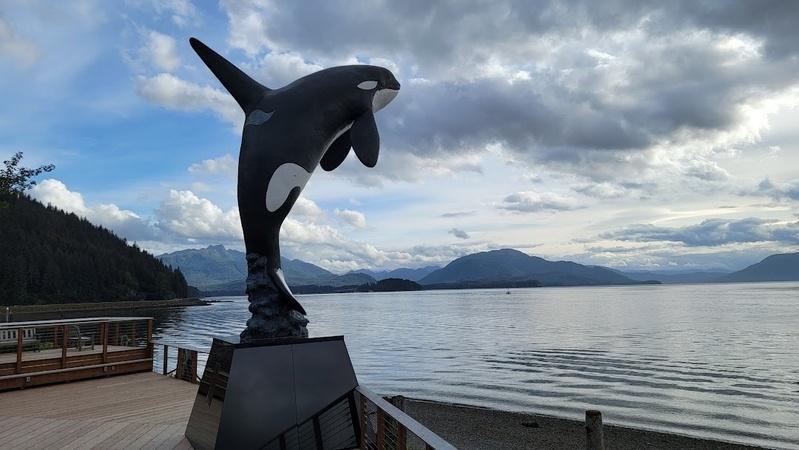 Icy Strait Point is most well known for three things that you will want to make sure not to miss.
The first is the world's longest zipline, running over a mile above the trees. The second is the restored fish cannery that displays how salmon that were caught in the area were preserved for shipping around the world. The third is the cultural displays, dancing, and reenactments done by the Huna people to show visitors their history.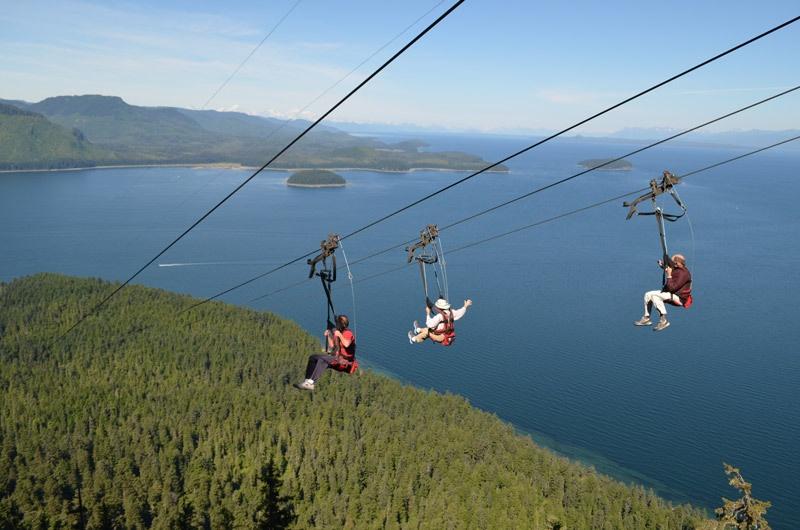 For families, depending on your children's ages and family budget, the zipline (aka "Zip Rider") may or may not be an attraction. Depending on what your children will tolerate. Most kids under the age of 12 probably aren't interested in that long, fairly fast, and somewhat scary ride. It's also quite an expensive proposition (over $100 each) to find out if they will do it. So it's better to leave that option to the teens and adults in your group.
The restored fish cannery, however, is a great place to tour some Alaskan history and grab some souvenirs and gear from the many shops within the cannery itself. Alaskan Ulu knives are a must have and you'll find a lot of options ranging in price from the lower end on up. The price difference is mainly in the handles, which can be from resin, wood, antler, bone, or even fossils. All made locally. Most cruise lines consider these artifacts instead of weapons/knives, so you can legally bring them back on board with you. Be aware that they must be in checked bags getting on an airplane, though.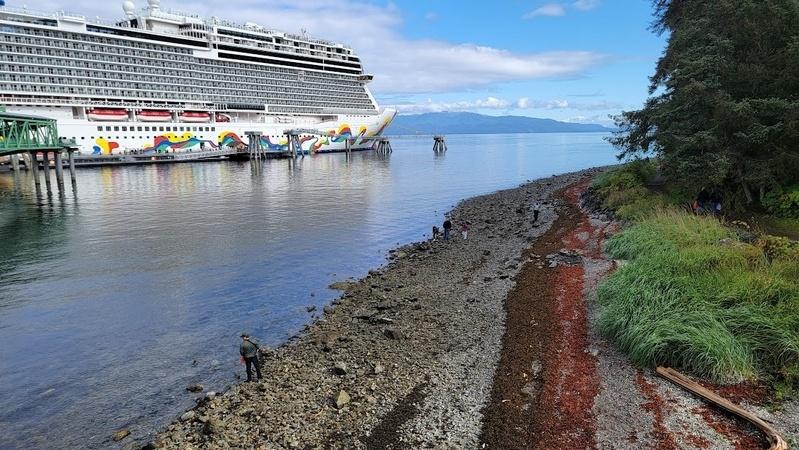 If you have smaller children, probably the most fun to be had at Icy Strait Point is completely free. As the tides change, the beach around the port gets more or less exposed. As it's exposed, sea life like starfish, mollusks, tiny crabs, and even some small eels are left behind. These sea creatures patiently wait for the water to return. With careful steps, kids and adults can walk the beach and see these creatures, take photos, and marvel at the wide variation in colors and shapes.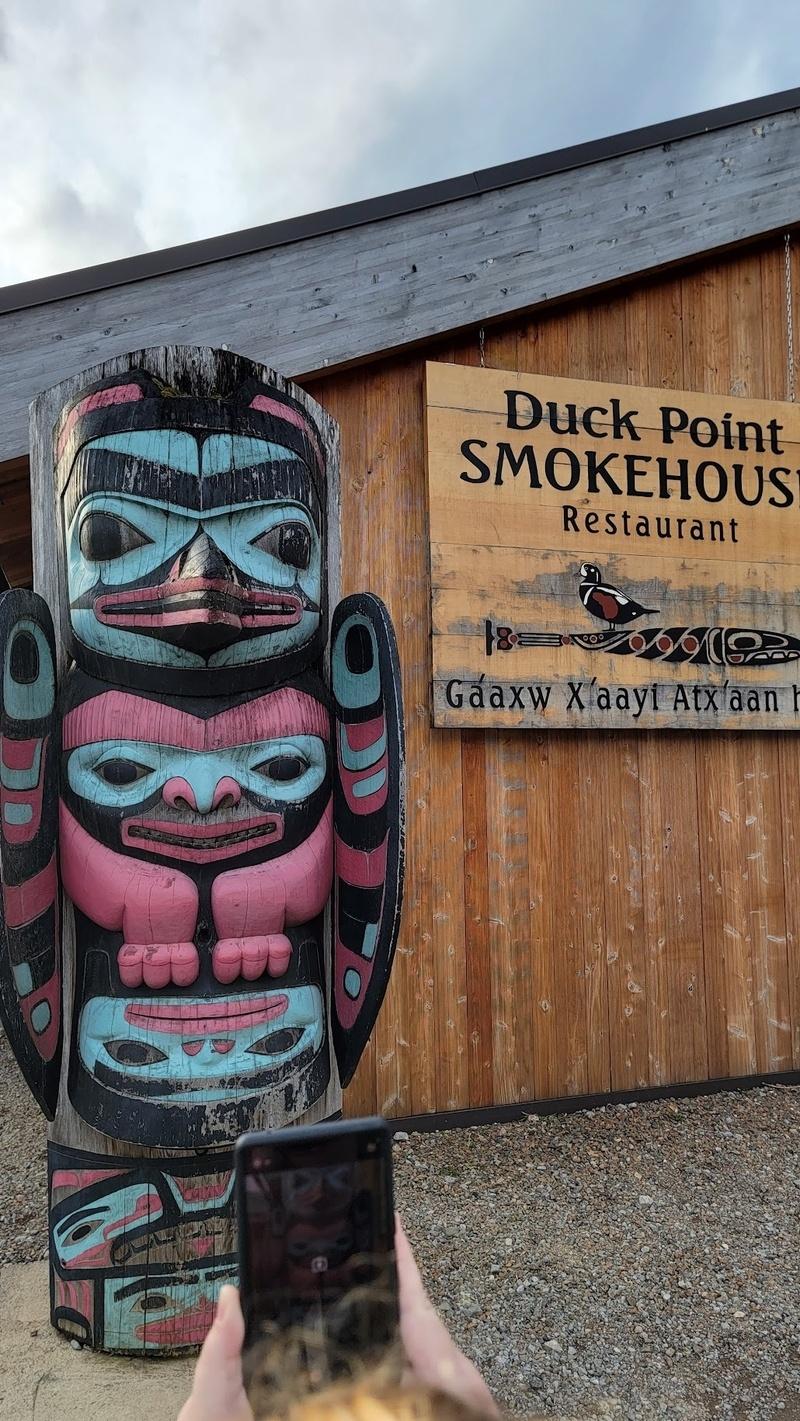 As the water comes in and those creatures are covered again, the upper beach is rife with small flat pebbles and seashell shards begging to be skipped across the ripples. Our kids spent hours doing this as we snacked on food from the shops along the point. If it's open, we highly recommend Duck Point Smokehouse for pizza and Lil' Gen's Donuts for fresh-made donuts. Around the corner from Duck House, at the side of the building, was someone with a cooler selling water bottles to benefit the area's Salvation Army.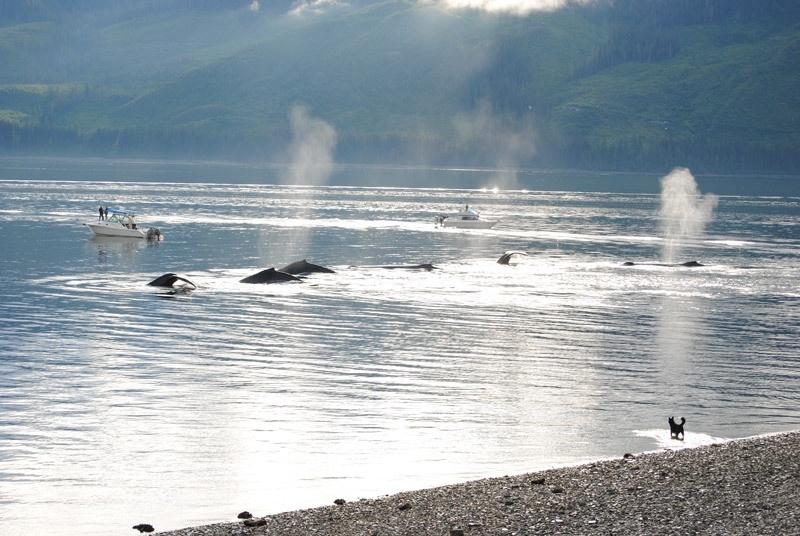 Another great option are the wildlife tours. There's a birdwatching tour, a wildlife and bear tour, and a walking tour to the town of Hoonah a couple of miles down the road. There are also short whale watching cruises and several nature trails to hike.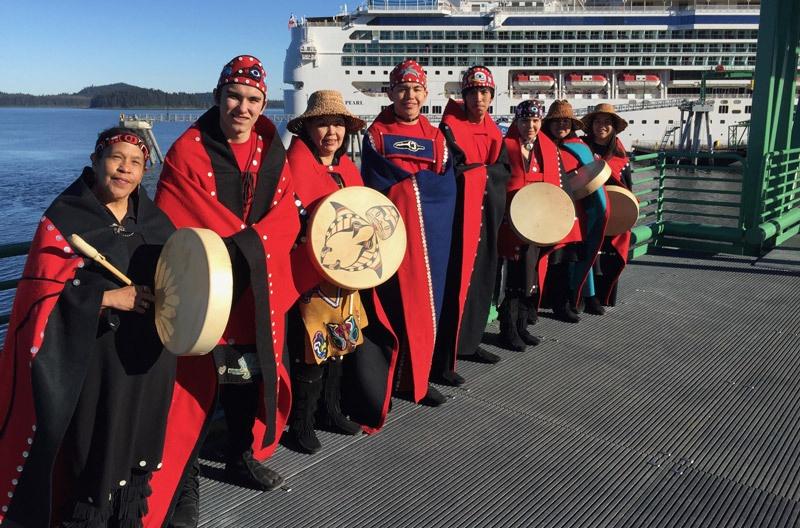 And last but definitely not least is the Tribal Dance and Cultural Legends show. Which is definitely worth checking out. Here, native Huna perform traditional tribal dances, tell stories and sing songs of their heritage, and talk about the long history of the Huna people and Alaska. It's entertaining and informative.
Of all the stops in Alaska, Icy Strait Point may be the most family friendly. There's so much to do that it's worth disembarking as soon as the ramps open and staying until just before the ship pushes off.