Glorious Skagway Alaska lies on the Alaskan panhandle. This small settlement in between the sky and the mountains is an understandably popular tourist destination. People from all over the world come here to admire the magnificent scenery, clean air and explore this part of the United States. Skagway is a particularly popular destination for cruise ships. If you're heading up north and want to stop here on your planned cruise, you'll find many a great many things to do once you embark. From exploring the region's history to shopping and charming gardens, it's all easy to admire even in a few hours.
Jewell Gardens
Skagway has long been noted for its fertile soil, abundant water and prolonged summer growing season. This translates into a beautiful area with lots of fabulous plantings everywhere you look. If you want to see what's so special about the area's blooms, head off to Jewell Gardens. The lush gardens are on full display here with flowers large and small. Inhale the scent and admire the colors of this classic garden. When you're done, you'll find a local restaurant on the premises. Have a taste of locally grown produce that makes a very tasty lunch.
Eating and Drinking
For many residents and visitors alike, one of the greatest things about Skagway is proximity to incredible local seafood. Seafood like crab and salmon are found in the region's waters. Chefs take glee in turning these amazing products into some of the best seafood dishes in the world. Places like the Skagway Fish Company offer a chance to sit down and directly appreciate it firsthand. When you're done, you can also find lots of places to grab a great cup of local beer. The Skagway Brewing Co. has been serving refreshing cold beverages for a century.
Exploring History
This part of the world has been settled for a long time. If you're interested in learning about who's been here before, head off to the Skagway Museum. Here, you'll see dozens of exhibits devoted to the region's culture and history. The museum offers insights into all periods of Skagway and Alaskan history. There's exhibits that show off Native American handicrafts and life. You'll also find material about the Gold Rush period that brought many settlers north in search of adventure. This is one way to feel part of a special place.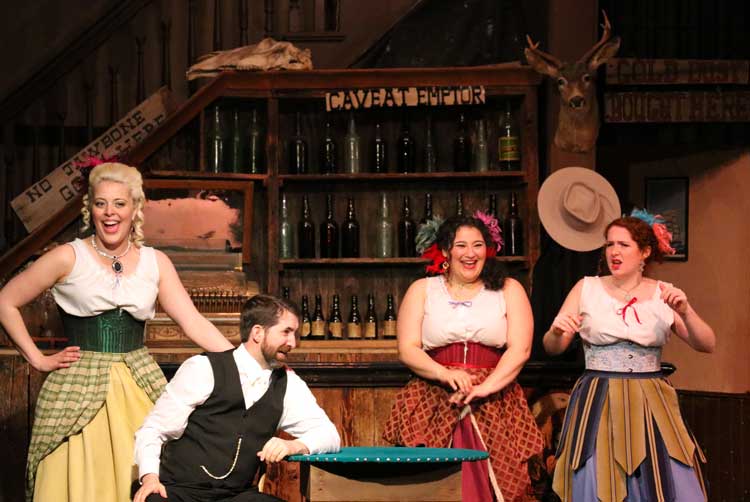 Take in a Show
A local theater is happy to present some of the region's most interesting past with a show devoted to one of the area's most notorious outlaws. The Days of '98 Show is all about the wild times of Soapy Smith. His life comes to life again in this hour long show. Relax and enjoy the dancers as you listen to live music from the period and watch as he made this part of the world his personal fiefdom over a hundred year ago. It's an experience you can only take in right here.
Explore the City
Government officials have created a special route through the city just for visitors. The Klondike Gold Rush National Historical Park is a collection of varied sites in the city that you can follow. Presentations from rangers help visitors see what life was like in the area a hundred years ago. Take a guided walking tour of the town. Guides will show cue you in the history of the many beautiful buildings in the area and efforts that are being made to restore them. If you're here in the evening, look for late at night presentations designed for the area's late summer nights.
Shopping Fun
One of the most delightful things about spending time in Skagway is how many shops there are to discover. The centrally located shopping district makes it easy to window shop or head inside. Look for the Made In Skagway program. This is dedicated to promoting the art and crafts of regionally trained experts. You can find items ranging from hand crafted jewelry and textiles to magnificent artwork and stained glass to fit in your purse. They make great gifts to give out or just a cherished memento of your fabulous trip here.