One thing I hear regularly from people looking to book a cruise is are the ultra luxury cruise lines worth it and what makes it so? This ultra luxury space has evolved rapidly over the past decade along with the premium lines and I think ultimately the lines have become blurred. However, like most things in life, when it comes to spending money ... each person needs to make the decision for themselves. Here are some things to help you decide if booking an ultra luxury cruise is right for you.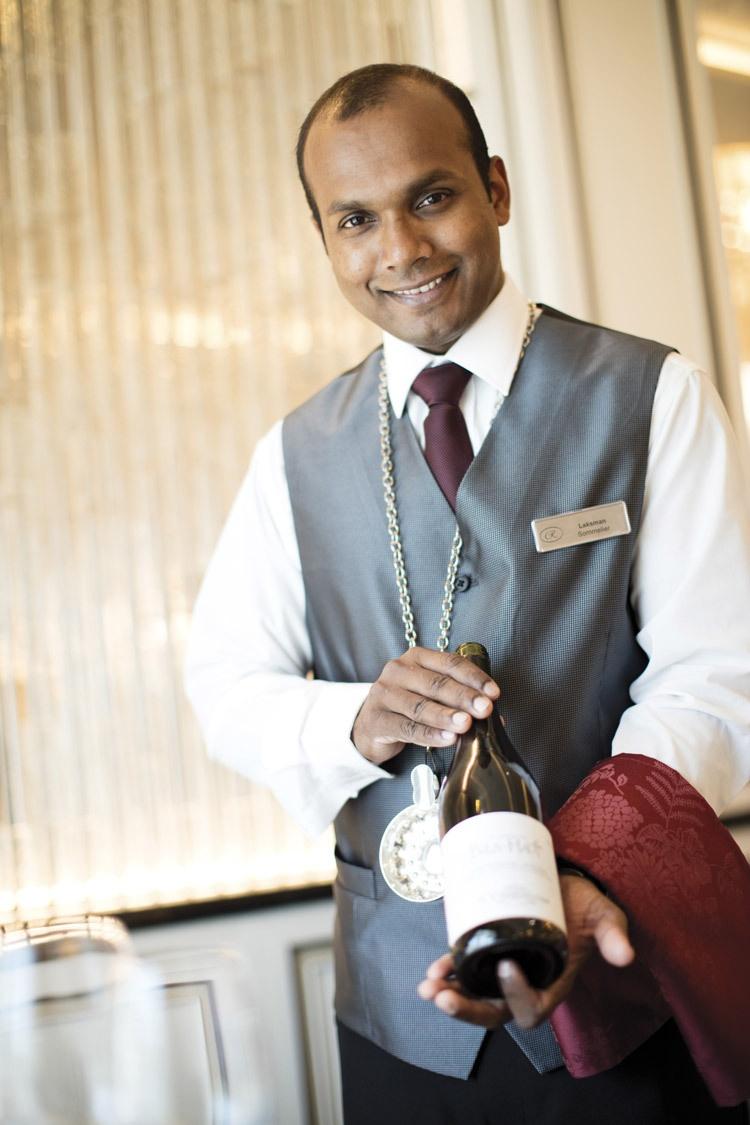 What Is An Ultra Luxury Cruise?
In past years, an ultra luxury cruise was easy to identify. Simply put, it was defined by having most or all of the following attributes:
All suites accomodations
All-inclusive experience including food, tips, drinks, and excursions
Excellent food at a quality, variety, and presentation level comparable to the best restaurants on land
A service quality among the crew that would be able to know the guests personalities and anticipate needs before they even asked
Higher quality furnishings, linens, bathroom amenities etc.
Smaller ships with more space per person
Generally longer voyages to more unique and exclusive destinations that often focus on history, culture, and exploration instead of merely getting drunk on a beach in the Caribbean or Mexico
Guests will also generally experience a much more personalized experience for enrichment activities. For instance, several cruise lines offer cooking demonstrations but on Regent Seven Seas the Culinary Arts Kitchen is a much more individualized experience where you will recieve hands on instruction vs simply watching a chef cook and talk about various skills. For foodies looking for an ultra luxury cruise experience, this is the type of thing that seperates Regent's ultra luxury cruises from what you might find even in the fanciest suite in Norwegian's Haven complex.
Most notably, as a consequence of the attributes above, ultra luxury cruises are more exclusive, adults only (or mostly), and attract a different customer who is more highly educated or at least from a more elite social demographic.
Cruise lines in this category include: Silverseas, Regent, Seabourne, Ponant, and Scenic as well as Viking and Crystal who bridge the gap with slightly lower prices and larger ships.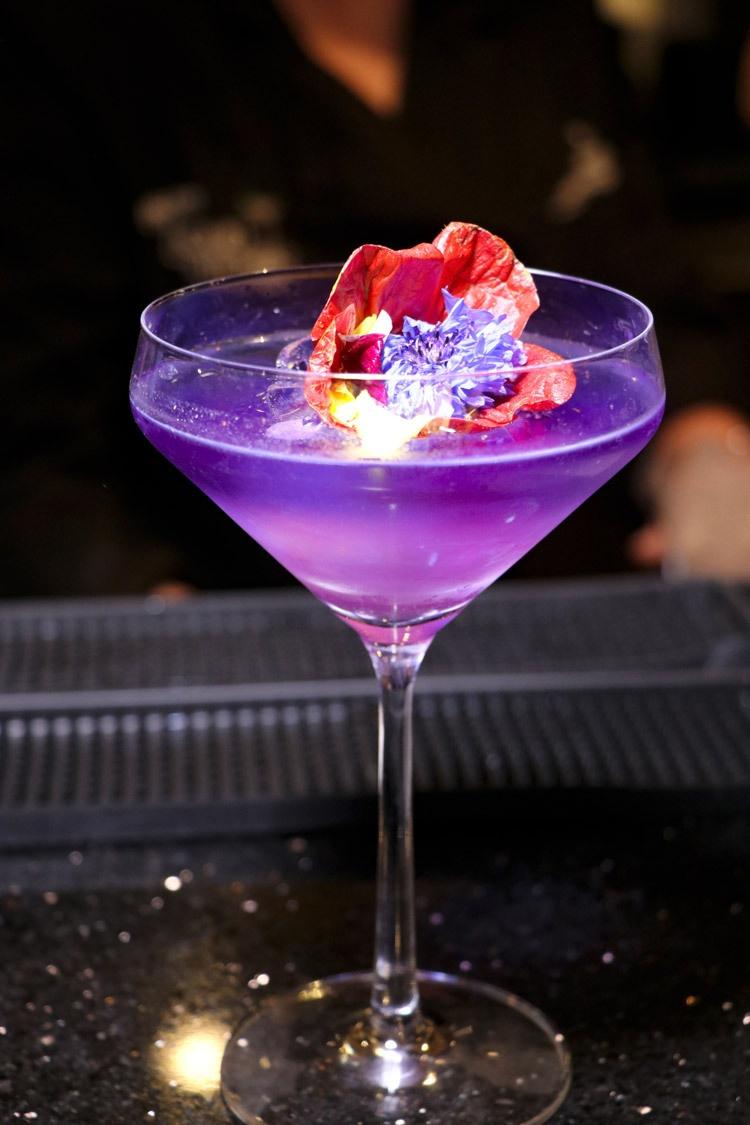 How Premium Cruise Lines Have Responded To Ultra Luxury Cruising
Over the past several years, premium cruise lines such as Princess, Celebrity, and Holland America Line have begun to bridge the gap by dramatically improving food with the addition of speciality restaurants as well as improved menus in the main dining rooms as well. Their newer ships have likewise improved with the addition of fantastic suites and great linens etc. This is generally true, even in the standard staterooms.
Additionally, all three of those lines have created packages that include a combination of drinks, excursions, gratuity, and dining. While not as completely inclusive or exclusive as you might find on an ultra luxury line, these packages bring things very close to that experience. However, you will still have marketing before and during the cruise to get you to upgrade or purchase things since not everyone on the cruise will be sailing with that package already included.
Cruise lines have also begun to apply technology to help improve the level of service as well. For instance, on Princess, the MedallionClass system allows guests to set their preferences for things like fast or relaxed dining pace as well as noting their culinary preferences. Behind the scenes they also have a massive data engine that is tracking behavior patterns so as to better anticipate guest needs. Both Princess and Virgin Voyages use their apps to show a photo of each guest to your servers so that they can more easily identify guests and address them by name and make suggestions.
That sort of behavior is standard for crew on smaller ships and it is more managable when you have a crew to guest ratio of 1:1 and sometimes better than that. However, it is a revloutionary enhancement for cruise ships like Majestic Princess that would normally cary more than 3,500 guests.
Finally, you will often notice another distinction between premium and mass-market cruise lines that offer ultra luxury options and dedicated cruise ships serving solely that market. Style and contemporary trends. It is changing rapidly as cruise lines adapt to a new generation of wealthy cruisers that are begining to retire or simply have more financial and time flexibility. However, you will notice that the ultra luxury elements found in NCL's Haven and Celebrity's Retreat products are aimed at a much younger audience that expects bespoke cocktails, exotic food, and instagramable moments.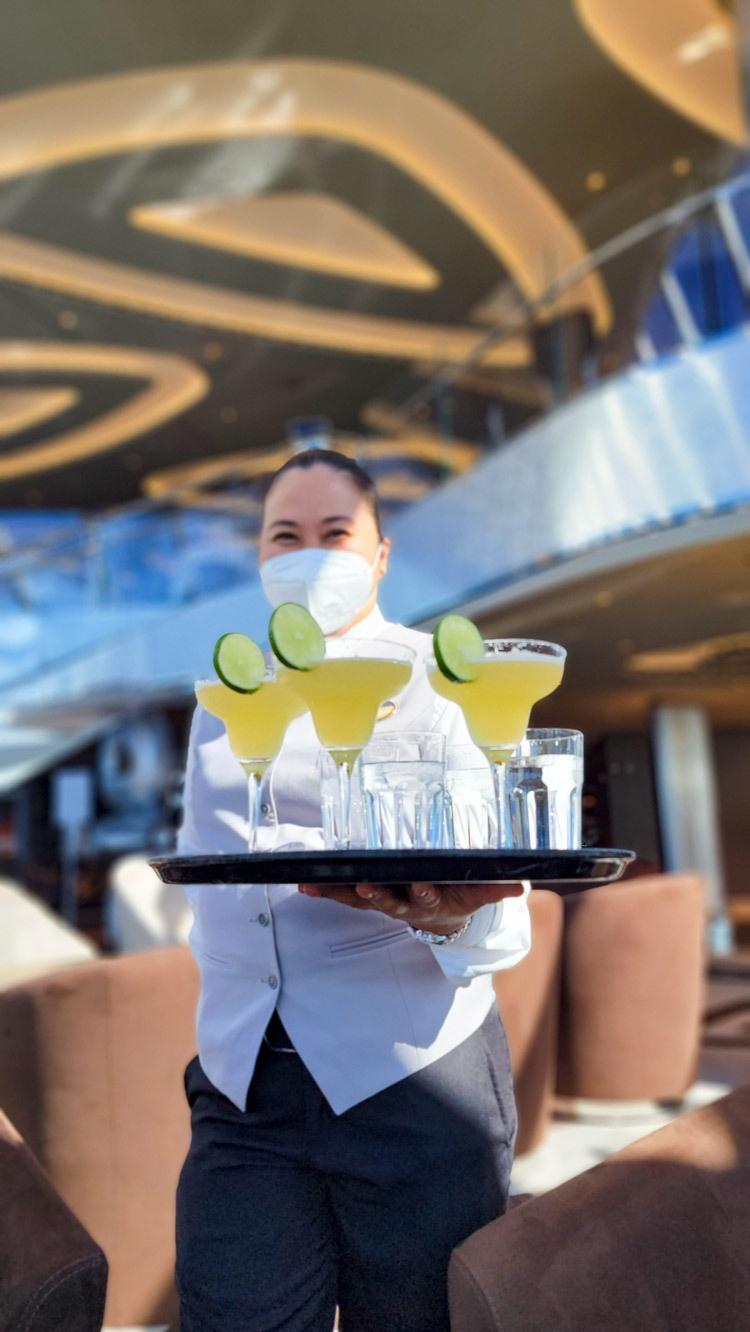 Ship In A Ship Concepts Help Bridge The Gap
Some premium as well as mass-market lines including Celebrity, MSC, and Norwegian Cruise Lines have created "ship in a ship" experience areas that are seperated from the rest of the ship. In these spaces they can deliver an ultra luxury cruise experience but guests still have access to a big ship. This offers the perks of both styles of cruising. Examples here are Celebrity Retreat, NCL Haven, and MSC Yacht Club.
Even with most of the attributes of ultra luxury cruising that we've identified above it isn't completely the same experience unfortunately. The ship in a ship concept often feels limiting because to maintain that exclusive feel you have to stay inside of your private enclave and you miss out on other benefits such as the itineraries and port calls where you can go on a small ship but not on a big one.
No matter how good the intention, these ship in a ship concepts are still only as good as the hotel director's leadership for the ship itself. For instance, on the innagural voyage of MSC Cruises Seashore the Yacht Club experience was not what I'd expect on an ultra luxury cruise, despite having everything in place to do so.
Organizational issues that we saw outside of the Yacht Club area were also reflected inside of the Yacht Club as well. This may have been due to COVID stresses and the fact that this was the ship's first US Voyage. Guests that had experienced MSC Yacht Club on other ships said that this was not typical of the brand. They too were disapointed in our shared experiences that week since they had greatly enjoyed their previous Yacht Club experiences.
In consistancies are something you will find on any ship, at any time, at any level of premium. However, you will find it far less frequently with a line where the entire focus is on an ultra luxury guest experience. As such, this is something you should consider when comparing a ship-in-a-ship concept like Retreat, Haven, and Yacht Club to ultra luxury small ship experiences.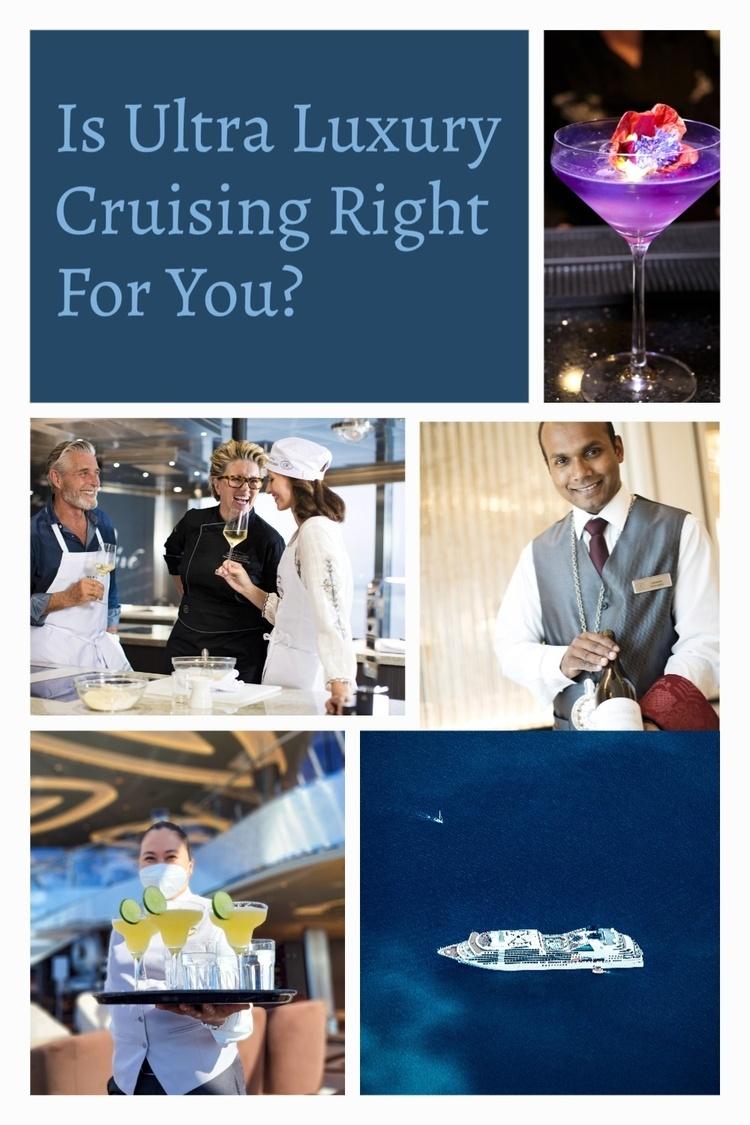 So, Is An Ultra Luxury Cruise Worth It For You?
When we look at the various options out there for cruising it really depends on what is important for you and your partner and family.
The biggest remaining differentiator today is the size of the ship, itineraries, and the level of exclusivity among the guests. Additionaly, if you plan to sail with your family then this also limits your options.
This ultimately changes the equation completely from where it was just a few years ago and ultimately is stratifying the ultra luxury space into various categories that make it more difficult to identify. Because of this, it makes it even more important for guests and prospective cruisers to do their research before booking or work with a travel advisor with experience sailing on ultra luxury cruise lines who can help you make the right decision.
For instance, if the main differentiator is size, itinerary, and exclusivity, then the question of being the right fit for an individual, couple, or family comes down to attributes of an individual cruise ship or line.
-----------------------------------------------------------------
If you are looking to try an ultra luxury cruise, make sure to contact Heather at Flow Voyages, our Travel Advisor partner. She can be reached by email through her website or by phone: 630-779-9301