Are you a smoker looking to take a cruise vacation? If so, you may be wondering what the regulations are for smoking on board. Luckily, there are some options available to smokers who want to enjoy their cruise without having to give up their nicotine fix.
Let's face it, things have changed as far as smoking is concerned. When I first started traveling there were smoking and non-smoking areas of the airplanes and today we prohibit people even from smoking in public parks. While it is easy to ban smoking from airplanes and other public transit methods, cruise ships are a bit different for two major reasons.
You may be on a ship for days at a time without being able to get off
Fire at sea is one of the biggest dangers that any ship faces
As a result, cruise ships have pushed smokers to specific areas of the ship to get their nic fix though it isn't just because of air pollution and complaints of other guests. It is all about safety.
This wasn't always the case though. For instance, the near-industry-wide prohibition against smoking on cruise ship balconies arose from 2006 Star Princess fire that was determined to have been the direct result of a cigarette butt that set fire to furniture on a cruise ship balcony, flooring, partitions, and other items. This is one of the reasons why even though smoking is prohibited on the balconies of all cruise lines sailing from American ports (except Costa and in the Garden Villa rooms on Norwegian Gem, Norwegian Pearl, Norwegian Jade, Norwegian Dawn, Norwegian Star, and Norwegian Jewel).
The cruise lines will still warn you not to leave items on your balcony though. Part of it is so that things don't blow overboard ... but it's also because there is the very real possibility that someone could drop a cigarette butt overboard assuming that it will land in the ocean and they will never be caught.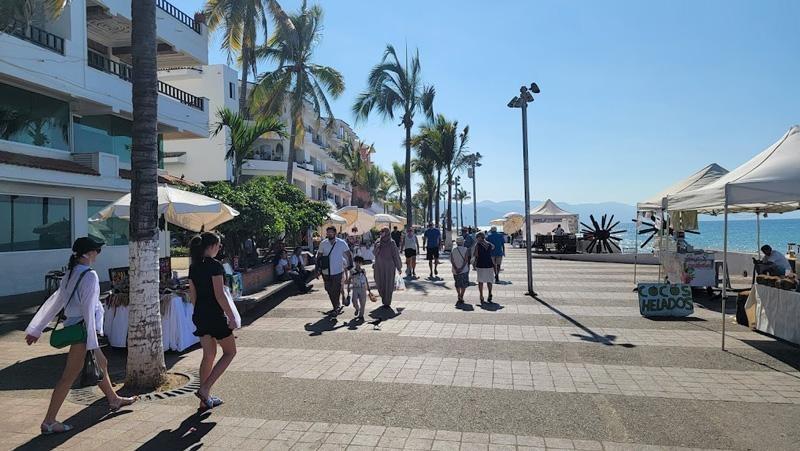 For west coast cruisers, the question of smoking on a cruise ship is even more interesting since Mexico has banned all forms of smoking (including e-cigarettes) in places such as sidewalks, beaches, hotels, parks, restaurants, bars, and vaguely, "anywhere that children gather". This means that cruisers to Cabo San Lucas, Puerto Vallarta, Mazatlan, and Ensenada can no longer plan to light up once they get off the gangway in the Mexican Riviera or Baja now and that's going to be a rude surprise for Americans who didn't prepare for the change in policy that became law in 2023.
When individuals fail to comply, they can incur steep fines of between $50-$300 or and even face detainment for up to 36 hours. As a result tourist destinations are working to educate guests and cruise lines are doing the same. Being told of the laws is better than accidentally breaking them ... but it can still be an awkward surprise if your idea of a cruise stop in Mexico is sitting on a beach holding a margarita in one hand and taking a slow relaxing drag on a cigarette with the other.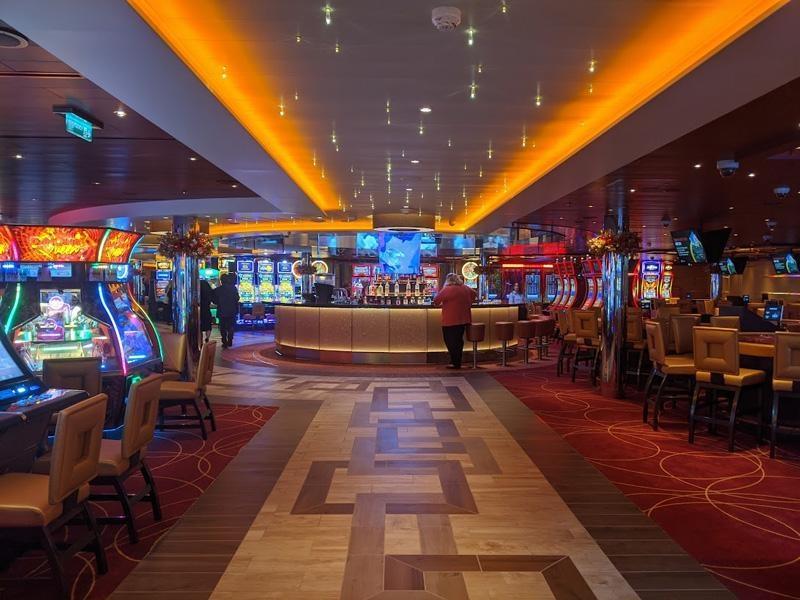 So, Where Can You Smoke On A Cruise Ship?
Most cruise ships allow smoking in certain areas, such as outdoor smoking areas, casinos, and cigar lounges (cigars only). However, it is important to note that these areas can vary by cruise line and if you are a smoker, always work with a travel agent who understands your needs. You will also want to ask a member of guest services once onboard to confirm the policies for that particular ship since variations to policies like this can be enforced differently from ship to ship.
It is also important to remember that cigarettes, cigars, and tobacco pipes can be brought onboard and smoked in select areas. Additionally, vapes and e-cigarettes are also generally allowed on most cruise lines as well. Despite this, I had an overzealous security person in San Diego last fall who insisted that I had a vape in my bag and was determined to find and remove it. (there was no vape and despite him running the bag through several times and attracting the attention of a supervisor while holding up the line ... he was unable to find what wasn't there).
Generally speaking though, most cruise lines do allow smoking in the casino, while you are actively playing. That last part is open for wide interpretation but as with everything, talk with the casino host or guest services if you aren't sure.
Cruise Lines That Allow Smoking On Balconies Still
Above, we mentioned that most cruise ships operating from US and Canadian Ports have prohibited smoking on balconies, here is the list of major cruise lines that you can still enjoy smoking a cigarette from the privacy of your balcony.
AIDA Cruises -
Fred Olsen - smoking policy - allows for smoking on cabin balconies except for Terrace Balconies on Bolette and Borealis. Guests may also use electronic cigarettes in cabins.
Mein Schiff -
COSTA Cruises - smoking policy - including specifying that they will provide a special "wind proof ashtray" for smokers wishing to enjoy a drag on their balcony. They also specifically allow electronic cigarettes and vapes in cabins and at designated cigar lounges.
What About Smokeless / Vaporless Nicotine Products?
While products like nicotine pouches, gum, and patches - not to mention chewing tobacco and tobacco pouches - are no substitute for being able to enjoy the relaxing nature of smoking a cigarette, these are all options that enable users to satisfy their nicotine cravings while not having to worry about running up to a specific corner of a top deck and shivering in the wind while puffing away with other outcasts.
Having options like this can help promote a stress-free vacation and should be considered if this is a concern of yours.
If you're not familiar with nicotine pouches, they, unfortunately, fell under California's "flavored tobacco ban". Hence, you can no longer get them in most California stores before your cruise. However, they can legally be sold online to consumers 21+ at online stores like Prilla where you can find a variety of pouch brands including ZYN and On! as well as others. They work like snuff / snus / tobacco pouches where you put the tea-bag like pouch between your lip and gum. However, unlike with tobacco pouches, you can swallow the saliva and there are less concerns with drying out if you only use it periodically.
In addition to offering a spectrum of flavors and strengths, they are also easy to use and discard when finished with. As such, smokers can freely accommodate their smoking habit in public spaces, including the ship's deck, bars, and restaurants while being much more discrete than that guy carrying a spit can around with him at the bar.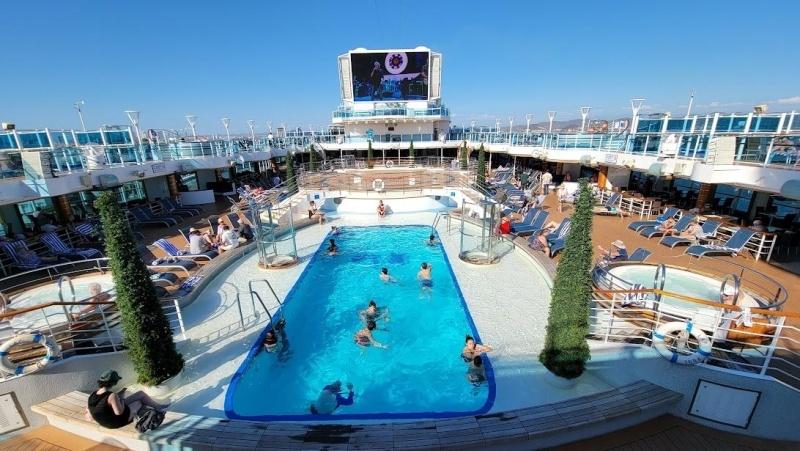 What Happens If You Get Caught Smoking In A Non-Smoking Area?
As with every policy on a cruise ship, your first offense will generally be a firmly worded admonishment and a warning that there will be further penalties if you continue. If you are smoking in your stateroom though, not only will you be subject to a penalty / cleaning fee of $250-$500 depending on the line but you will also be required to pay for any damages such as burn marks.
At $500 for each violation and the possibility to get banned from sailing, Carnival Cruise Line actually has one of the toughest policies about smoking. This includes the fact that if a guest is found to be in violation of their smoking policy, "all guests in the stateroom may be disembarked from the vessel."
Each cruise line reserves a considerable amount of discretion with how they will deal with repeat violators and how severe the specific violation is. Before crying that this is unfair or the cruise lines just trying to raise more money - remember that more than 500 people die each year due to home fires caused by smoking materials. Roughly 23% of deaths are due to home fires, and 10% of all home fire injuries.
Cruise lines want to keep us safe so we have a great time and can keep spending money. They don't want to be a bully worrying about policing what we put in our bodies.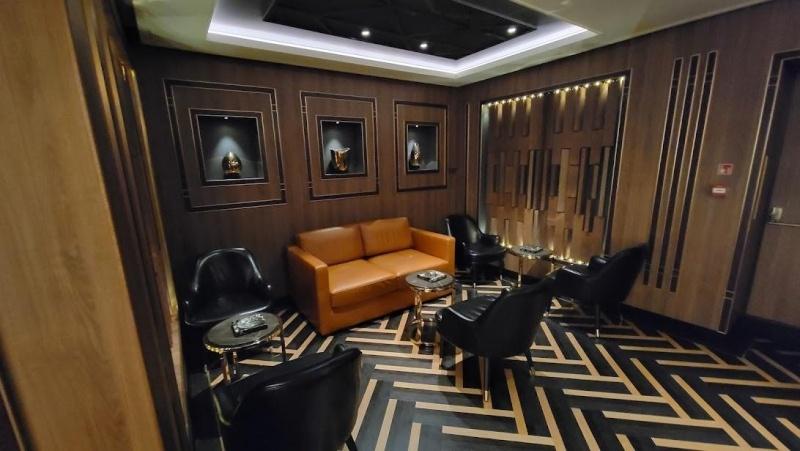 Please Do No Smoke Cigarettes In The Cigar Lounge!
As someone who appreciates the subtle notes of cigar smoke and enjoys the culture of sophistication that comes with knowing who rolled my stogie and where the tobacco came from, I've become someone who on occasion, likes to visit cigar lounges on cruise ships.
Unfortunately, all too often, these lounges are being used more frequently for folks smoking cigarettes than for folks who want to relax with a cigar and snifter of cognac or a fine cocktail.
While I respect your preference to smoke cigarettes and appreciate the challenges you face to overcome what is for many an addiction that they'd like to kick ... cigarette smoke stinks. It's freaking awful for those of us who aren't cigarette smokers. This order then makes our time in the Cigar Lounge an unpleasant one that results in nobody using the space and that's just a waste.
Apparently, I'm not alone in my perspective though. If you've ever wondered why cigars and cigarettes smell differently, it is because much of the unpleasant odor from cigarettes is caused b the paper and additives used in cigarette production. Also, let's face it - the tobacco used in a good-quality cigar and a typical American cigarette are far from the same.
That is a debate for another time!
A Cruise Is Not The Time To Try And Quit Smoking
While you may be thinking about the issue of where you'll be able to smoke on a cruise and it is just adding to your stress level, you're not alone. This is a stressful situation for the millions of smokers that chose a cruise vacation each year.
Some of you may look at this as an opportunity to go "cold turkey" and quit since it provides a good opportunity to find plenty of distractions and aside from strolls through the casino, you won't be exposed to temptation.
Our simple advice to you is that your vacation is NOT the time to risk going through withdrawal symptoms ... even if they are limited to simply being cranky. If you want to practice quitting during the months leading up to your cruise though ... THAT is a great way to do it.
Your cruise can then be a celebration of the fact that you've been tobacco-free for weeks or months and if you have a milestone like that, make sure to let the maitre de know and the chef may even make a special dessert or something delivered to your table one night at dinner.
Overall, taking a cruise vacation does not have mean giving up your nicotine fix entirely! With careful planning and research into the specific regulations of each cruise line you can still enjoy your time at sea while getting your nicotine fix whenever needed!