Theme nights, especially Gala dinners, are something almost every cruise line has had since the beginning of time. It should come as no surprise then that Holland America Line does too and theirs is tied directly to the Dutch heritage they proudly display throughout the cruise experience. Instead of a "white party" or a "scarlet night", the color orange is the focus here during Holland America Line's Orange Party. This is because it is the color most associated with the Netherlands and virtually everything on Orange Party night will embrace this theme. Throughout the evening, guests will celebrate in style with a dutch-inspired dinner, orange drinks, and are encouraged to dress for the occasion as well, while enjoying one of the best music programs at sea and maybe even getting up and dancing a bit too!
Why An Orange Party On Holland America Line?
One thing that separates Holland America Line from all other big ship cruise lines is that they have an authentic culture that guides the experience. The elements of Dutch culture that you see throughout the voyage - orange accents in uniforms and even elevator buttons, the Grand Dutch Cafe, menu items, and even their recruitment of Indonesian crew members - create an environment that is unique in the cruise industry.
As such, it shouldn't be surprising that they wouldn't turn one of their Gala nights into a special opportunity to take this to the next level.
by doing so, they create a special experience inspired by the Dutch celebration of King's Day that provides guests something to plan for and ultimately something to share photos and stories from for weeks and months after they return home.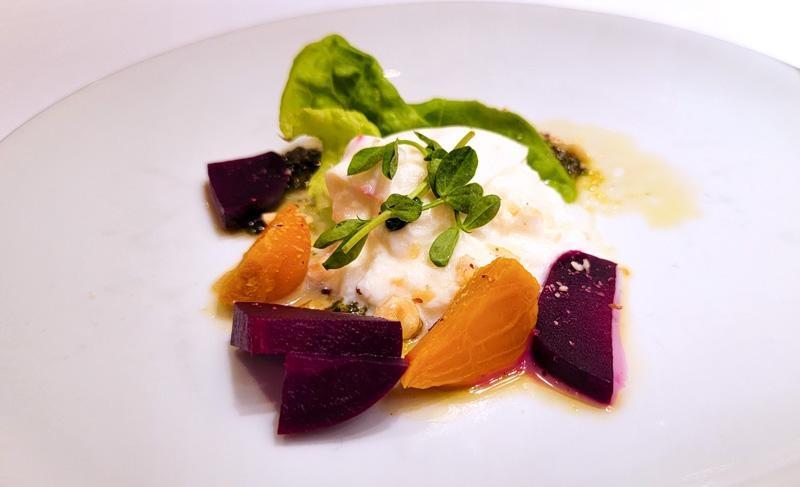 Orange Party Food And Drinks
Orange Party night dinner is a Gala dinner that comes complete with Dutch-inspired items and of course, will feature the color orange! You can complement this dinner with orange cocktails and Dutch beer to complete the theme.
After your dinner, head over to the Music Walk area on Pinnacle Class ships or whoever the party might be happening on your ship and get ready to dance. While listening to music and partying with friends, crew members will walk around with Dutch-inspired appetizers and offer signature orange cocktails to help you get even further into the spirit.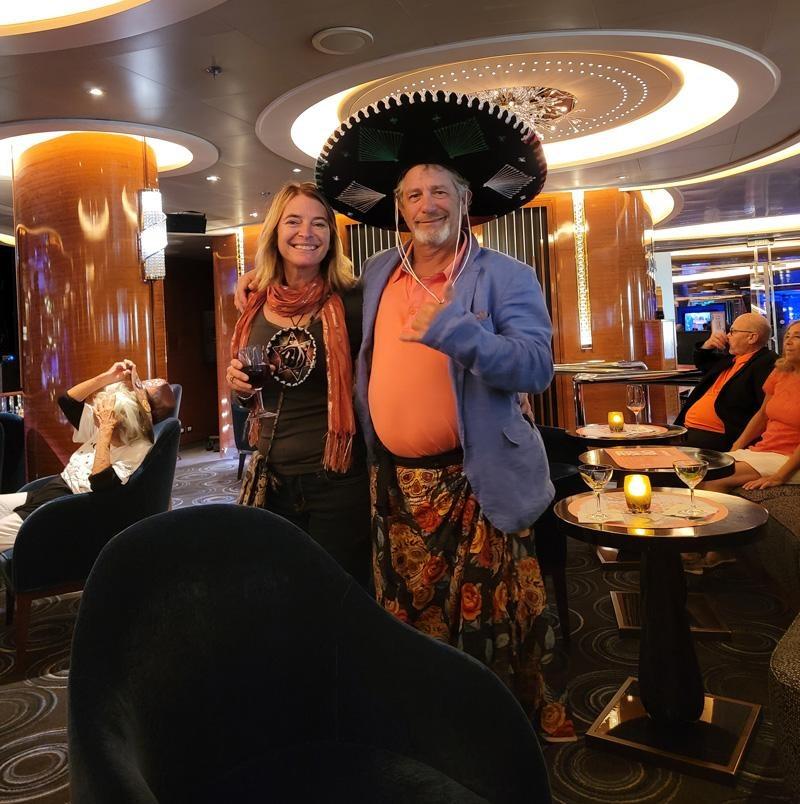 Do I Need To Wear Orange To Participate?
Nope! Anyone can enjoy dinner, music, and dancing but honestly, it helps to get in the mood if you make an effort.
This could include an orange tie for men wearing suits or a orange boa for women but it could also be far more casual too. For instance, I packed a Hawaiian shirt with an orange pattern and Heather's dress featured orange blossoms in the pattern.
You'll also see people who are wearing solid orange tee shirts or polos and others are just out there to have fun.
For those people who think Holland America Line guests are just stuffy old white people, there's some truth to that, but it's amazing how some of these folks let loose and express their creativity too. This might be more true on cruises through the Caribbean or Mexican Riviera where drinking during the day when exploring a port is more prevalent than if you were on a sea day ... but who cares ... you're on vacation and it's all about having fun!
For those who maybe forget to bring something with them, the shops onboard will usually have accessories to wear so you can take part in the Orange Party celebration.
The bottom line here is that it would be a shame if you didn't at least make an effort to dress up but if you just want to relax with an Orange Vesper and enjoy some tasting food, well that's cool too. Orange Party nights on Holland America Line are what you make of it.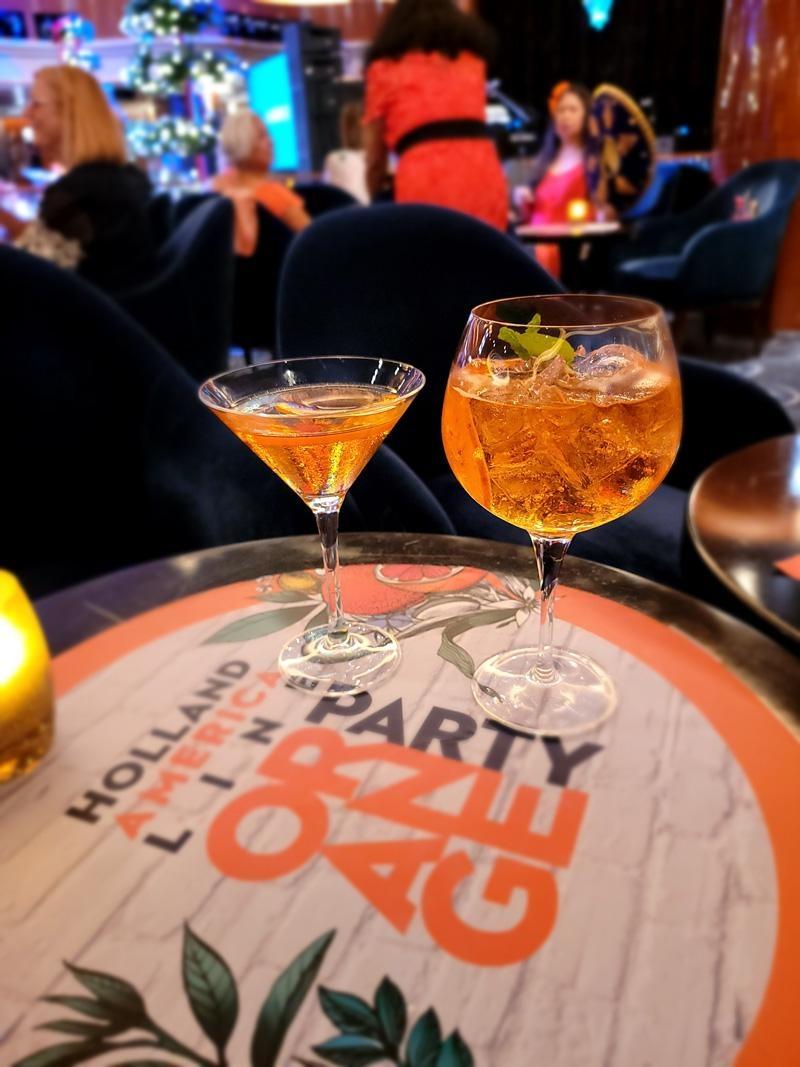 Orange Party Cocktails
What sort of party would it be without drinks, right?!
I suspect that you'll see different drinks continue to evolve and so you have a different selection. However, on our voyage with Holland America Line Koningsdam in December, there were two absolutely perfectly prepared cocktails that Heather and I both enjoyed.
Orange Vesper
2 parts Beefeater Blood Orange
2 parts Elyx Vodka
1 part Lellet Blanc or Rose
Shake and strain into a chilled cocktail coupe.
Orange & Tonic
1 part Beefeater Blood Orange
2 parts Ice
4 parts Tonic or Ginger Ale
Build over ice and stir.
Both of these Orange Party Cocktails are easy enough that if you are missing being on a cruise ship that you'll be able to make them at home and pretend that you are sailing off to somewhere exotic!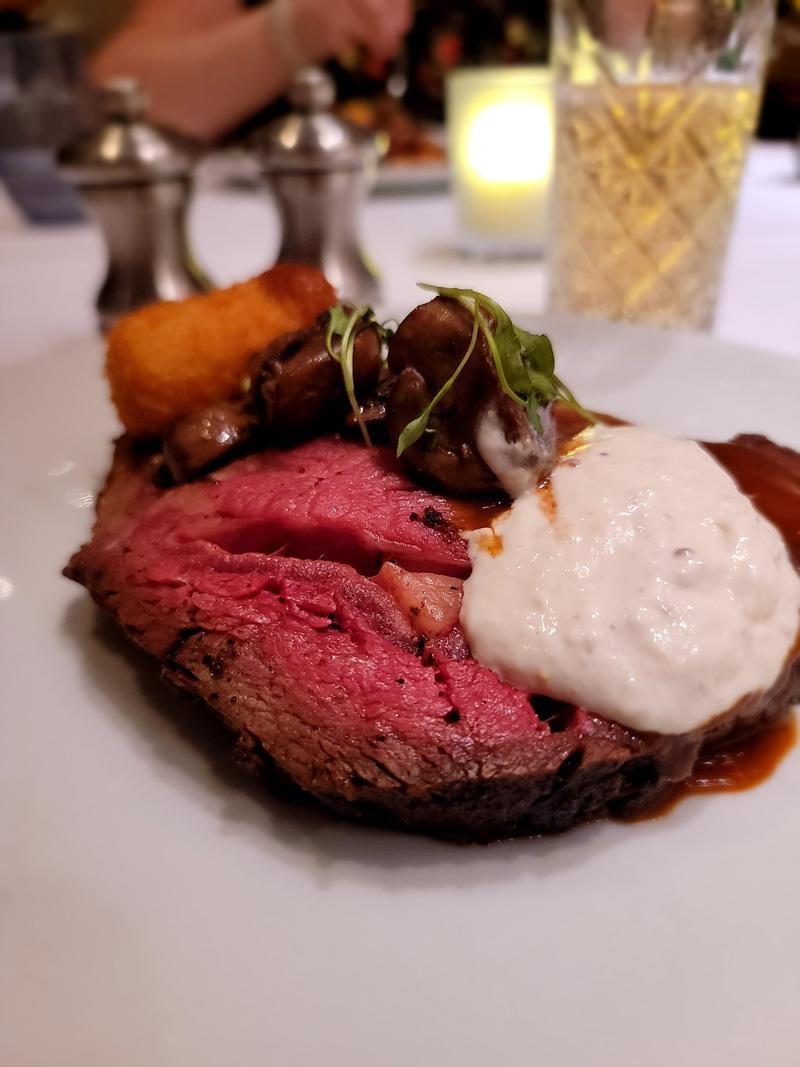 Orange Party vs Gala Night
Each cruise ship will have subtle differences that are shaped by the officers and ship's master but most seven-day Holland America Line cruises will have two Gala Nights. One of these will be an Orange Party night and Holland America Line's system will typically send guests a reminder several weeks before your sailing to remind you to pack something orange.
Both the Orange Party and Gala Night will feature an elevated menu, suggestions to dress more formally, and special entertainment as well as cocktail options available in the entertainment venues around the ship.
However, Orange Party night is special. It's the one time in your cruise when you'll see people let loose and even get silly. For instance, it wouldn't be uncommon to see women wearing an orange wig or men wearing a bright orange dinner jacket.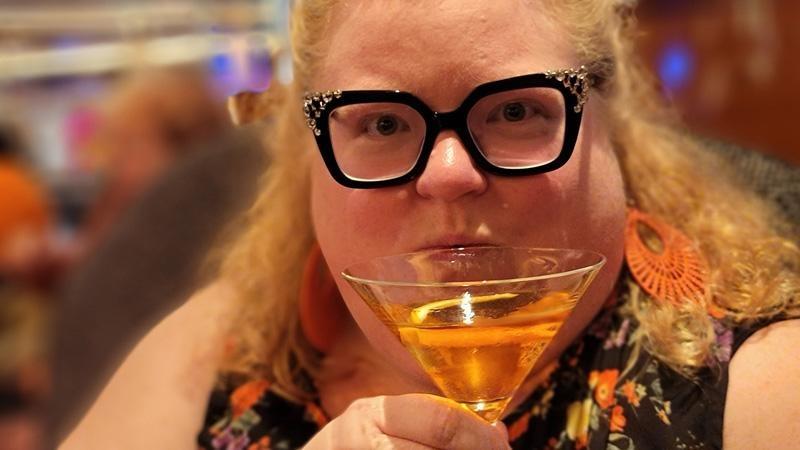 Orange Night To The Next Level: King's Day Celebration!
While Orange Night is a pretty awesome celebration that will see guests from 20-years-old to people in their 90's get up and dance (or at least smile at the people around them while enjoying a drink), King's Day is a celebration that happens only once per year. This annual celebration of Dutch culture takes place on April 27 in celebration of King Willem Alexander's birthday, the reigning monarch of the Netherlands.
People in the Netherlands will celebrate with parties, flea markets, and feasting ... while of course dressing in their best orange outfits and toasting to the king with an Oranjebitter.
So, it should be no surprise that Holland America Line cruises - regardless of where they are in the world - will celebrate this as an even bigger and more special version of their weekly Orange Party celebration.
It's touches like this that make sailing on Holland America Line special. It is more than a cruise, it is a chance to experience a culture that few Americans are familiar with and that's why so many of us cruise. It isn't good enough to just have some great food, drinks, and service. Most cruise lines do that well.
However, only Holland America Line welcomes guests with authentic Dutch hospitality and gives them an opportunity to celebrate special moments like this with them, regardless if they happen to sailing in the Mexican Riviera, Alaska, or the South Pacific.