Only 22 miles from the cruise terminals at Long Beach and San Pedro, Catalina Island is a popular stop for cruise ships traveling to Mexico and Pacific Coastal cruises. With a combination of natural beauty popular with divers and natural beauty to explore on land as well as quaint shops, restaurants, and historic gardens, this is a cruise destination that you won't want to miss.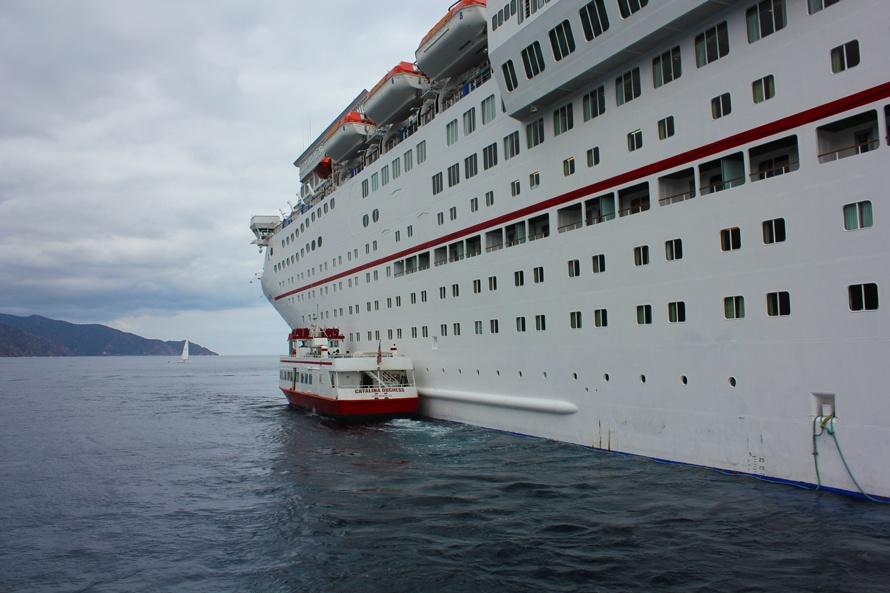 Catalina Island does not have docking facilities for large cruise ships and so all but the smallest expedition cruises must tender just outside of Catalina Island's main town of Avalon. The tender ride takes 10-15 minutes and brings visitors to the center of town where they can explore shops, restaurants, and spas. One of the most popular activities here is to rent a golf cart and explore the area on your own. Watch out though, Catalina Island's roads are narrow, steep, and in some instances have sharp drop-offs so be careful!
Eco-Tourism:
Catalina Island offers a wealth of opportunities to explore by land or sea. This includes SCUBA tours through the kelp forests just offshore, snorkeling tours, and fishing as well as boat tours around the island. Onshore, guests won't want to miss a chance to go hiking, ziplining or explore the backcountry on a Jeep Tour to see the herd of buffalo that was first brought to the island more than 100 years ago as well as rugged parts of the island accessible only by off-road vehicles.
History Tourism:
Catalina Island has several historic features that are fun to explore. These include the "World Famous" Catalina Casino, featuring the world's largest circular ballroom, Avalon Diving History Exhibit at the Marine Animal Rescue Center, Catalina Island Museum, and Wrigley Memorial & Botanic Garden.
Relax On The Beach:
This is Southern California, so of course, there are beaches. Catalina Island has three public beaches if you are looking to kick back and relax in the sun for a while.
Videos of What To Do On Catalina Island:
More Photos of Things You Can Do When Visiting Catalina Island:
(coming soon)