Despite Hawaii being one of the top west coast cruise destinations for decades, many folks we talk with still don't realize that you can take a cruise to Hawaii. Even fewer understand just how amazing of a way it is to explore the culture, food, history, and natural beauty offered by this magical destination. Let's take a look at some of the ways that you can explore Hawaii on a cruise.
One of the biggest challenges with Hawaiian cruises is that unlike other itineraries such as going to Alaska, California Coastal, or Mexican Riviera - there are no international ports anywhere close to Hawaii. As a result, cruise options are relatively limited compared to others. It also means that these cruises are generally more expensive, smaller ships, or longer than your typical cruise.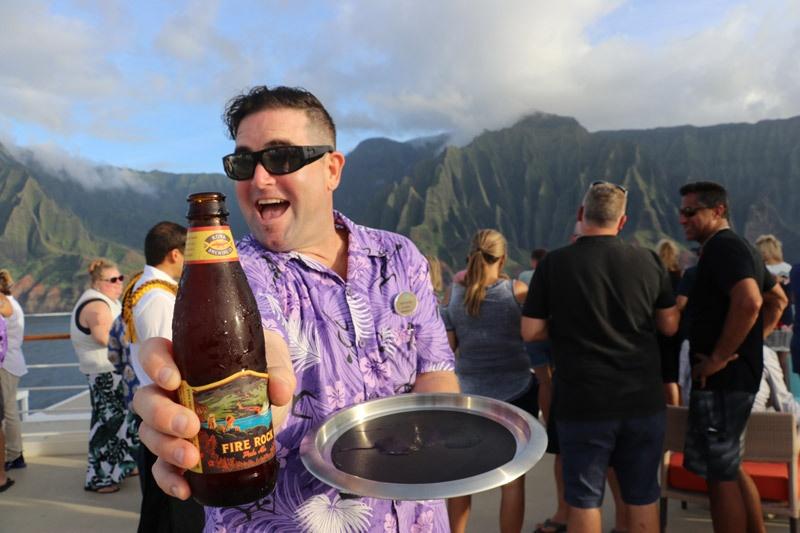 However, we firmly believe that the tradeoff is worth it. While we enjoy visiting Hawaii while staying in a land-based resort, a cruise allows you to fully undersatand the diversity of the islands. For example, most mainlanders probably think of "Hawaii" as a monolithic place where what you find on the Big Island is the same as what you will find on Maui, Honolulu, or Kuai. That's simply not true and the diversity manifests itself though the landscape, food, dances, story telling, and many other ways too. While we often look at land as being generally the same age, the Hawaiian islands are actually a series of volcanos that rose out of the sea and then almost immediately began eroding.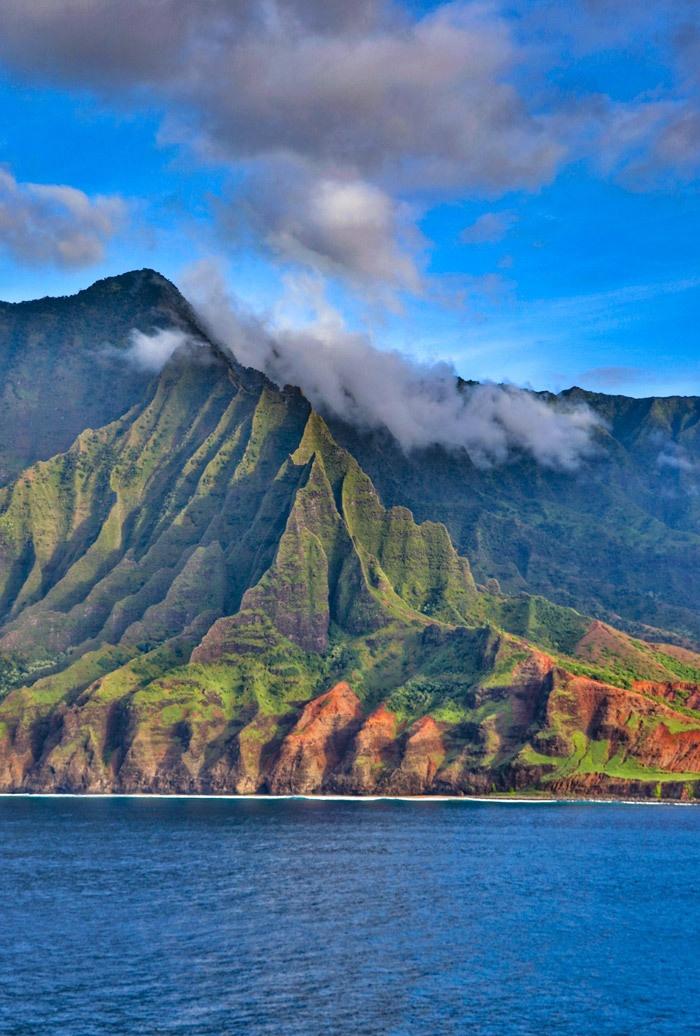 This pattern of erosion is obvious if you visit several islands in the same trip, but otherwise you might just think that they all offer the same flowering plants, lush tropical jungles and waterfalls.
When you compare Kauai (the oldest island at approximately five million years old) to the Big Island which is only 300,000 years old and is actually still creating new land though volcanic eruptions, this is obvious. For instance, Kauai features spectacular landscapes formed from eroded volcanic mountains and is covered by green. Compare that to the Big Island where you'll still see volcanic scars from eruptions only months and years old. On the western side of the island you'll find a desert resulting from the rain shadow caused by two of the tallest mountains in the world including Mauna Kea, topping out at 13,796. This mountain is so tall that snow falls here in winter!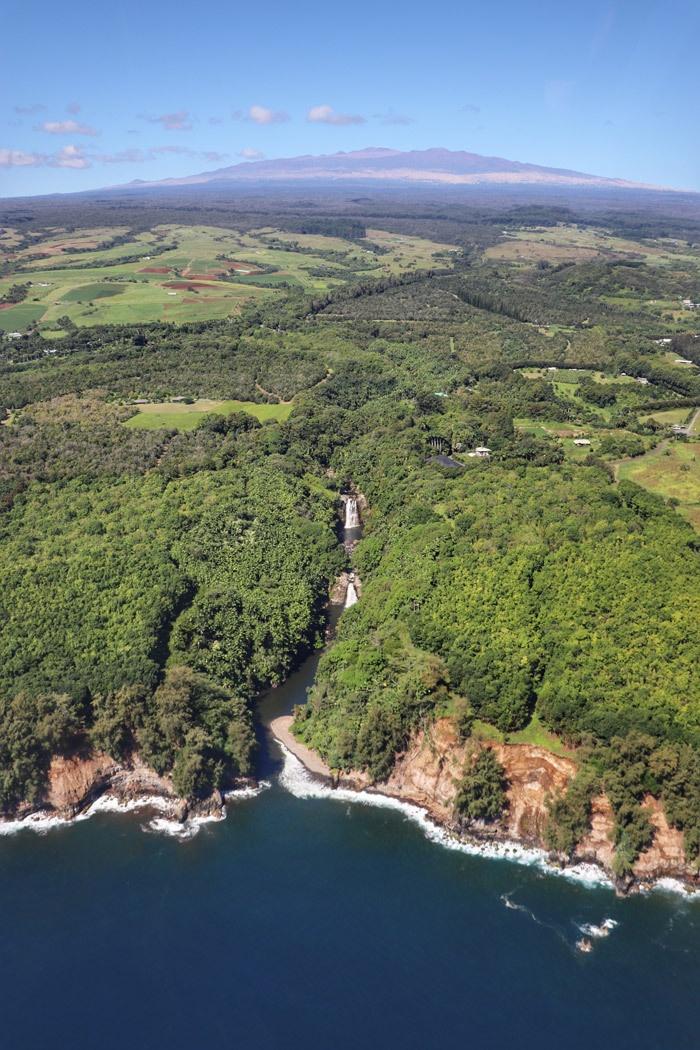 While you could schedule a land-based vacation where you might spend a couple nights on each island, that's just not relaxing. For instance, imagine a few nights in Kona, then flying to Lahaina, and then head to Honolulu and finally a few more nights somewhere on Kauai. Not only is that exhausting with the constant hotel changes and time wasted at the airport, but it easily adds $800-$1,000 in extra costs to your Hawaiian vacation.
When you consider that, a Hawaiian cruise suddenly appears to be a much better offer! The question is, what kind of Hawaiian cruise is right for you?
Hawaii Cruises That Departs from California
This is the most common way that people cruise to Hawaii and it is a fine option. Unfortuantely, because of the distance from the mainland, this adds several sea days to your voyage. For example, for cruises from San Diego this would add FOUR sea days to your trip. On a round trip Holland America Line Zuiderdam "Hawaii Circle Cruise" that turns a cruise with five days in Hawaii to a 17-day cruise that includes a stop in Ensenda, Mexico to satisfy regulations regarding the PVSA. Of course, if you want something special and have plenty of time, Zuiderdam also hosts a 45-day Tales Of The South Pacific scheduled for October next year that leaves and returns to San Diego but explores Hawaii and the South Pacific for a starting price of only $7,000 vs the 17-day Hawaii Circle Cruise for $1,899.
For folks with lots of time, this is a great option since it generally isn't that much more expensive than booking an inside cabin on Norwegian's Pride of America cruise ship. For example, both of them are about the same price for Hawaii cruises in the spring of 2022 at a starting price for an inside cabin coming in about $2,000 per person. Certainly that's a lot of extra value for the Holland America Line option.
Other cruise lines offer similar options such as Carnival from Long Beach and Princess from San Pedro / Port of Los Angeles. While west coast cruise schedules and itineraries are still in flux, we also expect that one-way cruises from California to Hawaii will resume next year. This will offer guests a 7-10 day Hawaii cruise option that may be more appealing for folks limited by vacation time.
Small Ship Luxury Cruises That Depart From California
I'm including this as a seperate category since it is important to note that a vast number of small ship cruises also visit Hawaii. These cruises vary in price and length so much that I can't possibly even add a spectrum. Suffice to say, this is the option to take if neither price nor time is a limiting factor. For instance, you could do a 19-day Los Angeles to Auckland cruise on Crystal Serenity or a 136 "World Cruise" on Viking Star that visits Hawaii.
The choice is yours but these voyages will offer a different level of Hawaii cruise experience due to both the extra attention available on the smaller ships, but also the ability to visit smaller ports and get closer to marine life than you can in a traditional cruise ship.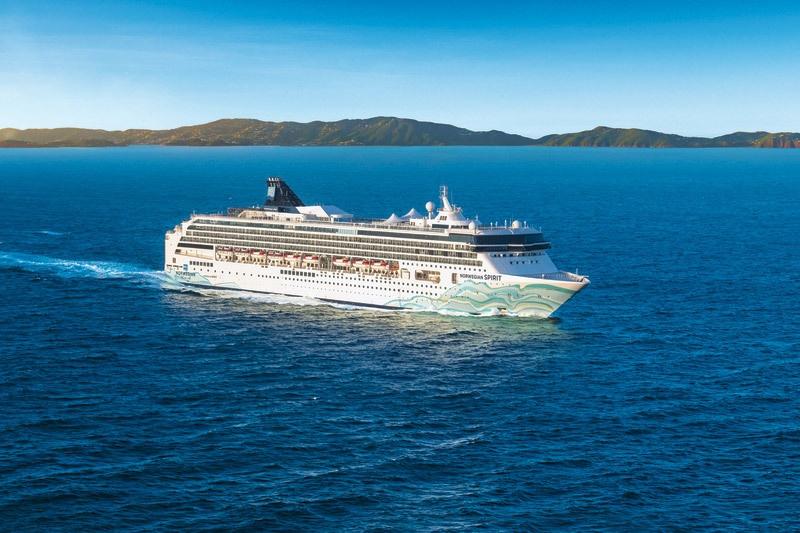 Hawaii and Alaska Combo Cruises
Occasionally, you'll find some strange itineraries such as this Alaska & Hawaii: Glacier Bay, Skagway & Kauai to Honolulu cruise on Norwegian Spirit that departs from Vancouver, British Columbia. Like the circle crusie above, this too comes in comparable to a week-long cruise on Pride of America at a starting price of $2,225 but for 16 days.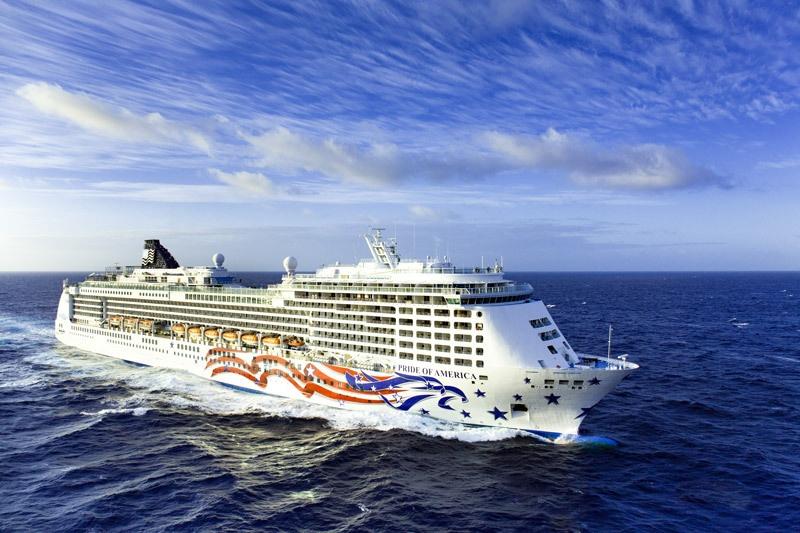 Pride of America - The Only Big Ship Cruise Entirely In Hawaii
While it can be pricy as well as having the best rooms sell out quickly, we think this is the best big-ship cruise option for Hawaii. Pride of America offers a seven-day cruise with five ports of call including Honolulu,Oahu - Kahului,Maui - Hilo,Hawaii - Kona,Hawaii - Nāwiliwili,Kaua`i before returning back to Honolulu. Guests can also extend their trip with pre and post cruise tours. While these cruises are dramatically more expensive than a typical seven-day west coast cruise, even more expensive than Alaska cruises, what makes this special is how focused it is on Hawaii.
This is the ONLY big cruise ship that can sail Hawaii without having to go to a foreign port. To achieve that it means that most of the crew needs to be American and as a result many of them actually live in Hawaii when not working on the ship. This results in an onboard experience that is different from anything else I've ever experienced as they are truely welcoming guests to explore their home. Additionally, since Pride of America only does Hawaii cruises, the entire ship's entertainment and food is based around showcasing the islands. It isn't like an Alaska or Mexico cruise where a few months ago the crew was in the Caribbean and a few months from now they might be somewhere else.
Finally, when Pride of America returns from dry dock this fall it will have a completely refreshed look and feel.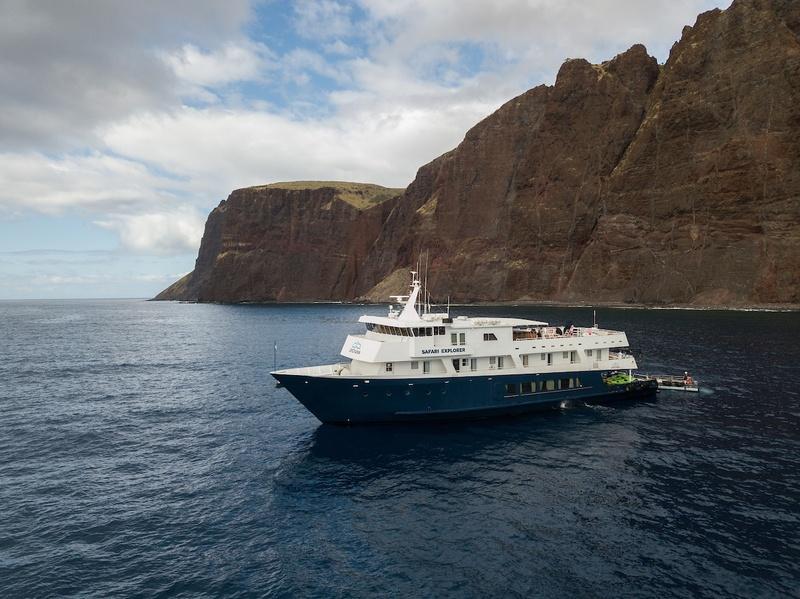 Small Ship Cruises From American Operators Like UnCruise
Another option for cruising Hawaii is one of the small ship cruise lines such as UnCruise who sometimes also offers it's ships up as charters for other tour operators. For instance, AdventureSmith offers Hawaii cruises on Uncruise's Safari Explorer.
Not only can these ships operate entirely in Hawaii without having to make a lengthy trip to a foregin port but since they are much smaller - 36 guests on Safari Explorer vs 2,000+ on Pride of America - they can go to small bays where you might be the only people enjoying the pristine waters. Pricing though is a dramatic increase from what you might see in the options above, but it is comparable to other small-ship cruises in other parts of the world. For isntance, you should expect to pay between $5-6,000 per person for an UnCruise 8-day tour of Hawaii. This price though includes a much higher quality of service and attention than you could expect on a big ship. Plus, you are ultimately paying for a once-in-a-lifetime experience cruising the Hawaiian islands with a small group of people like this.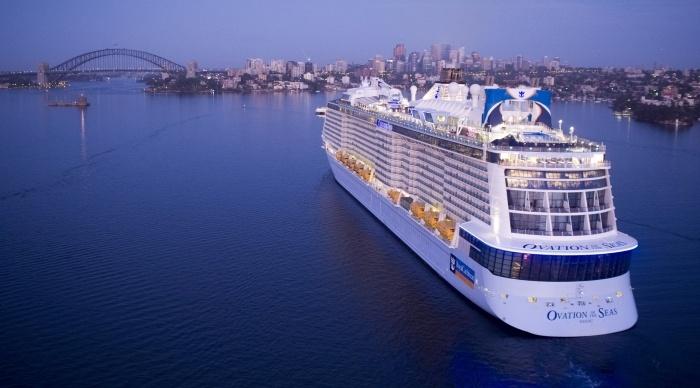 Cruises That Depart From Hawaii
The final option here is to book a cruise that departs from Hawaii. For example, you could take a Transpacific Cruise for 16+ nights from Honolulu on Royal Caribbean's Radiance of The Seas, Quantum of the Seas, or Ovation of The Seas headed to Sydney, Australia with stops at various islands in the South Pacific.
While this is a bucket list cruise for many people, the $1,500+ starting prices don't include air fare to/from Hawaii or Australia and that will end up being significant more expensive than your cruise fare itself depending on what sort of stateroom you chose to book.
No matter what type of Hawaiian cruise you decide to book, Hawaii is an series of islands that will captivate your heart and mind. I had the chance to visit twice before the Pandemic and I can't wait to head back there and explore more in the near future.