One of the most popular cruises to take from Southern California is a 3-5 day Baja Mexico Cruise. These cruises depart from San Diego and Los Angeles and because they are shorter than other itineraries, they are perfect for first-time cruisers and those who don't have a lot of time off from work. They are also perfectly priced and affordable so they are easy to budget for too. Ensenada is often looked at as a secondary port used primarily for ships to use so they can satisfy the requirements stipulating they must visit a foreign port before coming hope. However, we think Ensenada has a lot to offer ... you just need to know what to look for or you might miss out on this wonderful taste of Baja!
Booze Cruise Or Romantic Getaway - What Are You Looking For On Your Ensenada Cruise Vacation?
Until the past few years, Ensenada cruises were mostly the domain of the party boats from Carnival. The two Fantasy class vessels they had home ported in Long Beach (Los Angeles) were old and small but worked fabulously as booze cruises. Carnival Radiance has taken over those itineraries but the reputation of rock bottom prices and three day cruise itineraries that leave on Friday and return on Monday help to attract a crowd looking to party hard and blow off some steam.
On the other hand, a slightly longer cruise itinerary from California to Ensenada Mexico such as those found on Princess will give you more of an opportunity for a quite romantic getaway.
Folks looking for a party when they want it but the ability to enjoy top quality meals and entertainment can have both with either Royal Caribbean or Norwegian Cruise Line.
Whatever style of cruise you prefer is up to you and nobody should judge you. However, it is essential that you pick the right ship and cruise line for what you are looking for. We frankly enjoy all of the options available for Baja cruises from Southern California ... but sometimes we are looking for one thing and other times another.
Cruise Lines Offering Short Baja Mexico Cruises
With the addition of Royal Caribbean's Navigator of The Seas, there are now five cruise lines that sail seasonally to Ensenada from Southern California. However, while Holland America Line does visit Ensenada, they do so as part of longer Pacific Coastal or Mexican Riviera cruises.
However, Carnival, Princess, and Royal Caribbean all offer short 3-5 cruises from Los Angeles that stop in Ensenada.
Norwegian Jewel will also offer 5-day cruises from San Diego to Ensenada in the spring as well.
With prices ranging starting at less than $200 on Carnival Radiance and Carnival Miracle these cruises make a quick and easy vacation. Be careful though, that Cheap Mexico Cruise can end up costing much more than you expected once you add up fees, taxes, and other expenses.
Regardless of which cruise ship you choose, visiting Ensenada Mexico is a great cruise itinerary from San Diego or Los Angeles.
Short Cruises Mean You Can Spend More Money On Upgraded Cabins
While the allure of spending less for a four day escape than you might on a bar crawl might be alluring but rather than going "ultra cheap" use this as your opportunity to go "ultra posh". For instance, while you could book an inside cabin on Carnival Radiance for less than $200 on many weeks ... you could get a fantastic suite for $600-$1000 instead. Both are fantastic deals but only one gives you the wow factor.
This same math works on Royal Caribbean as well where you can get a Grand Suite for just over $1,000 on many of their cruises to Ensenada from Los Angeles and have perks like priority boarding, access to the suite lounge, concierge, and other benefits to make your experience that much more special.
Even if you don't feel like splurging on a suite, the money saved on this short Ensenada cruise means you can take advantage of specialty dining or try that fancy bottle of scotch you've always wanted to taste.
Can I Get Off The Ship And Go Home From Ensenada?
If you have your passport and have gotten clearance from the ship and it is permitted by cruise line policy then there are usually ways that this is allowable. However, it is highly unusual to do so without a major reason other than simply not wanting to cruise anymore.
That being said, there is good reliable and regularly scheduled bus service from Ensenada to the border crossing into San Diego. So, if for some reason you wanted to end your Baja cruise to Ensenada early, it is easy to get home.
However, we strongly encourage anyone who might be considering this to make sure they get approval from the ship and expect to be stopped at security if they see you walking off with suitcases.
Getting From The Cruise Port To Downtown Ensenada
Cruise ships dock at Ensenada Cruiseport Village and it is an easy 10-15 minute walk to the downtown area starting with Mariscos El Guero, probably one of the best known Mariscos carts in Baja because of it's proximity to the cruise ships.
From there, some of the popular bars such as Hussong's Cantina (one of the bars that claims to be the originator of the margarita) is only about 5-10 minutes further and along the walk you'll be able to visit other shops, restaurants and bars if you would like.
Additionally, Lyft and Uber both work well in Ensenada and so if you have another spot you are looking to visit, you can easily get a ride from outside of the Ensenada cruise port.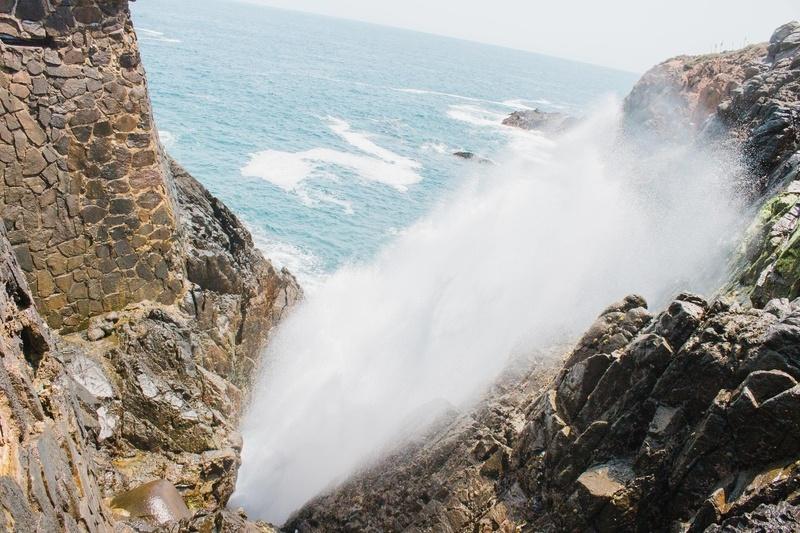 Visiting Ensenada With Kids And Teenagers
While there are many things in Ensenada that revolve around alcohol - bars, wine tours etc. Kids and teens can have a great time visiting Ensenada on a cruise as well. With natural wonders to explore from La Bufadora to authentic Mexican food to simply grabbing a spot on the beach, you are sure to find plenty of options for excursions that will keep the young ones happy in Ensenada Mexico.
Some of these kid-friendly excursion ideas include:
La Bufadora - a geologic formation that creates a blowhole forcing waves up through a hole in the rock like a geyser.
Rancho Los Bandidos Equestrian Trails - horseback riding though the back country wilds of Baja.
Museo de Historia de Ensenada - while not for every kid, this natural history museum offers some interesting exhibits related to the native inhabitants, animals, and plants of the area.
Las Canadas Canopy Tour - this zipline will take you over some of the forests and mountains just outside of Ensenada.
If you have questions about what to do in Ensenada with kids, make sure to ask your travel advisor and/or the excursion desk on board your cruise ship.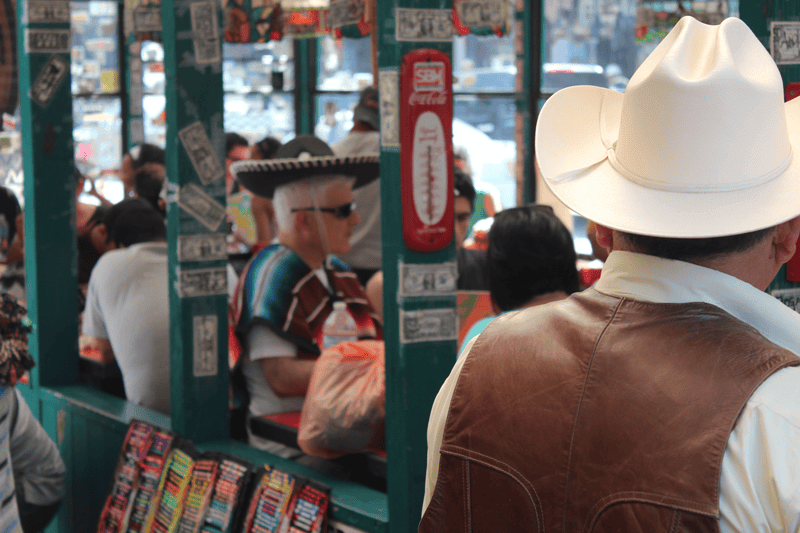 Questions People Ask About Cruises To Ensenada, Mexico:
There area lot of questions that people ask about visiting Ensenada on a cruise. The following are a few of the most common ones but if you have others ... feel free to comment below or contact us directly so we can add them to our list and help other cruises enjoy a fantastic taste of Baja!
Do you need a passport to cruise to Ensenada?
The technical answer is "no". In theory, you will not need to have a passport to take a cruise from Southern California to Ensenada. However, you will not be able to get off the ship in Mexico. We've seen people claim that they were allowed off in Ensenada but haven't seen any specific proof. Make sure to check the policies for the cruise you are considering taking as each cruise line has their own policies.
Additionally, it is simply a good idea to have your passport with you in case of emergencies. It is much easier to use your passport than carrying around a birth certificate or one of the other approved forms of documentation.
When is the best time to cruise to Ensenada?
Early summer is the best time to visit Ensenada. This is the city's peak tourism season though many cruisers will end up visiting between October and April or during the winter season because there are more cruises available. This is because many cruise ships sailing to Ensenada from San Diego and Los Angeles are up north in Alaska from May - September.
Ensenada has a similar climate to San Diego and is located about two hours south. Both enjoy relatively cool ocean currents that moderate the temperature at the coast and hot, dry interiors.
The reality is there is really no truly bad time to visit Ensenada but December-February are the most rainy. From March through November it is rare that you'll see any precipitation.
Is it safe to cruise to Ensenada?
The Mexican state of Baja California has gotten a bad name in recent years due to crime along the border and Mexico itself has never been as "safe" as popular tourism areas in the United States. With that being said, I feel completely safe when I visit Ensenada - though a follow a few basic rules:
1) Pay with cash where possible
2) Always watch your back
3) Don't over consume alcohol and avoid drugs entirely
4) Never accept rides from strangers
5) Always negotiate your taxi rate before getting into the vehicle
6) Never leave the tourist areas unless you know what you are doing
7) Don't be stupid
These aren't tough rules to follow and they are important to consider whether you are in Chicago or Ensenada if you want to stay safe.
How To Find Cruise Deals To Ensenda?
The best way to find a deal on Ensenada Mexico cruises is to work with your travel advisor. She or he can keep an eye open for limited time offers and other deals that are available from the cruise line for this itinerary. While you can always simply check the cruise websites and check for a great deal, your travel advisor will often have access to unpublished offers and group rate packages that can either save you money off the price of the cruise ... or include extra perks like open bar or free onboard credit.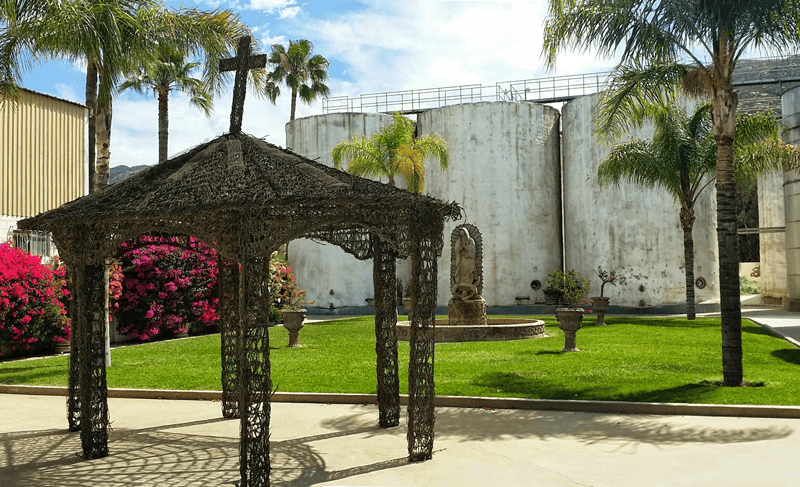 Ensenada Is a Port You Should Look Forward To Visiting!
In the past, cruises from San Diego or Los Angeles to Ensenada were more of a "meh". I'll admit that on multiple occasions I never even got off the ship. My focus of those cruises was simply to spend some time at sea and I couldn't pass up the amazing cruise deals.
Today though, after spending some time exploring the area and the different options that are available, Ensenada is actually one of my most anticipated destinations on my Mexico Riviera and Baja Mexico cruises.