There are a lot of reasons why Holland America Line is our top pick for west coast cruises from San Diego as well as Alaska cruises. While there are a lot of options out there where you can spend a few days relaxing on a beautiful ship with fabulous food, drinks, and service - Holland America Line as a company goes further. This is clear from small things like the fact that their ships are constantly being cleaned, repainted, and updated while in port and it is even more evident from a corporate responsibility perspective as well. That's why we were so excited to be there earlier this month when they donated $450,000 in aid to Ukraine to California-based Direct Relief.
What makes this even more special is that this wasn't just some corporate check-writing exercise but this was $450,000 raised through the actions of Holland America Line's guests who made a $25 donation to participate in the 5k walk held during their sailings over the past 10 months. This is an activity that occurred on each of the line's 11 cruise ships all around the world.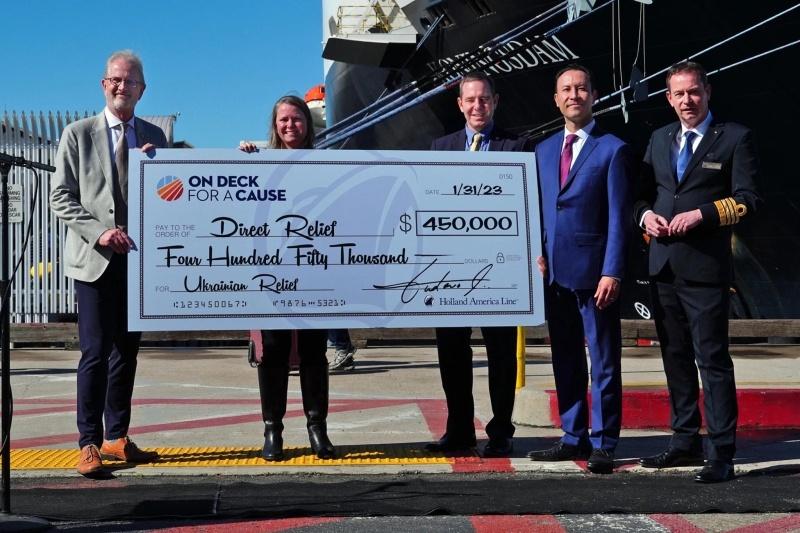 It also comes in addition to the line's previous efforts to support Ukrainian refugees back in April where they made an agreement with the Netherlands and City of Rotterdam to offer Holland America Line's Volendam as temporary housing for up to 1,500 people who had managed to escape the country and were now in desperate need of a safe place to stay.
Now, almost a year later, the war is continuing and so is the company's commitment to both supporting refugees but also the people still in the country, along with crew members that have continued to serve aboard their ships offering a smile despite being away from their families during such a challenging time.
Direct Relief, the charity that was chosen to distribute this donation, also has a solid commitment to supporting Ukraine with practical and desperately needed support. This includes an effort last year to donate ambulances for civilian use after the country's existing ambulances were appropriated for military use. Additionally, it has already provided more than 1,000 tons of medical material aid requested by the Ukrainian Health Ministry.
Now they will continue supporting those on-the-ground efforts in the country, as they do in more than 90 countries around the world in an effort to expand access to medicine and healthcare by equipping doctors and nurses with lifesaving medical resources.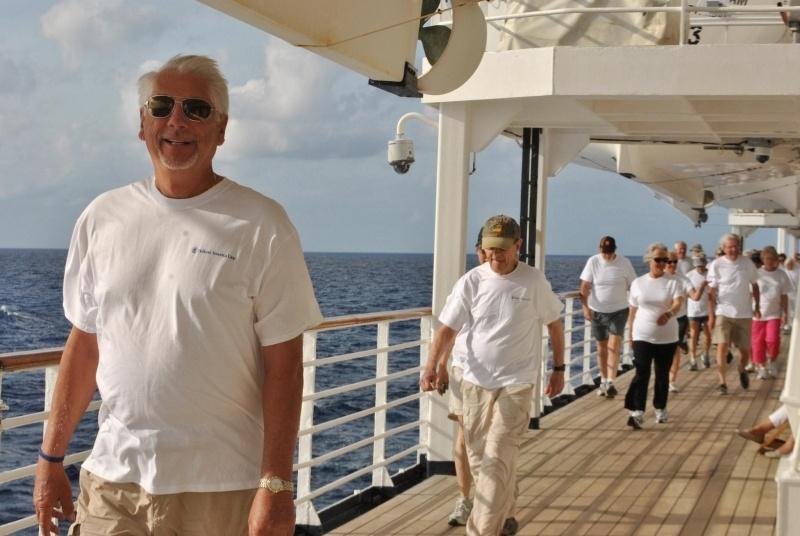 Stories like this make me proud to support efforts like On Deck for A Cause during our voyages with Holland America Line multiple times over the past year. As I am fond to say, the best endorsement that I can possibly offer a brand is when I am happy to spend my one money on their product. This is something that I am eager to do with these guys.
After all, they are the "Best 'Dam Ships!"